US Olympic medalist cleared by USADA after 'Mexican meat' blamed for failed doping test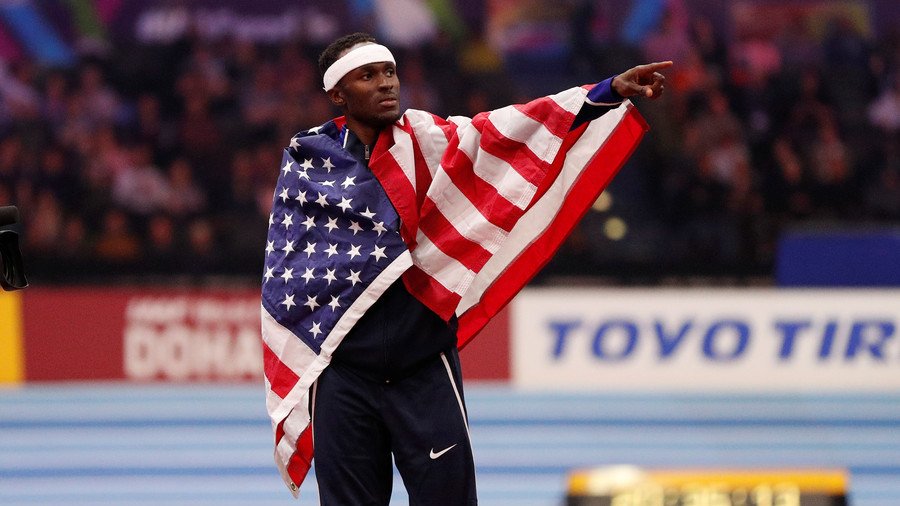 American triple jumper Will Claye has been cleared of any wrongdoing after the US Anti-Doping Agency (USADA) concluded that the banned substance detected in his doping test had been ingested "without fault or negligence."
The three-time Olympic medalist failed an out-of-competition drug test in August when traces of prohibited substance – clenbuterol – were found in his urine. The medicine, which is banned by the World Anti-Doping Agency (WADA), helps to induce muscle growth and reduce body fat.
READ MORE: Russia launches legal bid to overturn athletics ban after WADA reinstatement
Following an investigation conducted by USADA, it was determined that the drug entered Claye's body through contaminated meat he had consumed during a summer vacation in Mexico.
USADA stated that "illicit administration of clenbuterol to animals destined for food production" can lead to positive doping tests if athletes had eaten their meat.
"During its investigation into the circumstances that led to the positive test, USADA gathered evidence from Claye and reviewed Claye's whereabouts, dietary habits, and the laboratory reports demonstrating very low parts per billion concentrations of the prohibited substance in the athlete's urine sample," USASA said in a statement.
"USADA concluded that it was unlikely that the presence of clenbuterol in the athlete's sample resulted from a source other than contaminated meat consumed in Mexico."
READ MORE: 'No. 1 bullsh*t people': Khabib, fellow fighters hit out at USADA after Jon Jones doping ruling
The 27-year-old athlete will not face any penalties for the failed test and will be able to compete at all national and international athletics events.
In January, US Olympic champion Gil Roberts was cleared of doping charges after proving that his failed doping test was a result of "passionate kissing."
You can share this story on social media: