'Only humans are eligible to win the award now': Modric's Ballon d'Or divides opinion online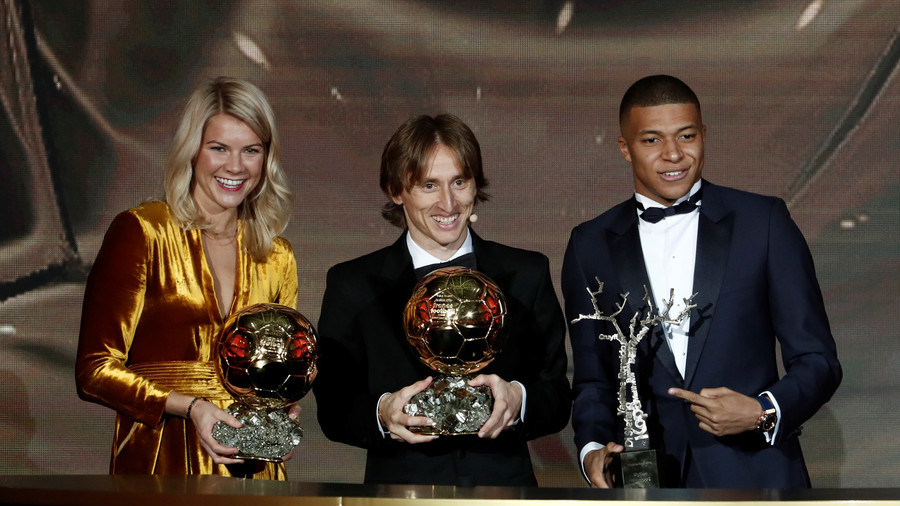 Croatian magician Luka Modric pipped some big names to the top individual honor in world football in Paris on Monday evening, but not everyone was happy that Cristiano Ronaldo and Lionel Messi's era of dominance was halted.
The worst-kept secret in football was made official on Monday inside the Grand Palais in the French capital as, for the first time since 2007, a player not named Cristiano or Lionel has won the Ballon d'Or.
Modric's win is on the back of an extremely successful season both domestically and internationally. The Croat was crucial to Real Madrid's third successive Champions League win and just a few weeks later, was the focal point of Croatia's unlikely run to the World Cup Final last summer in Moscow.
Also on rt.com
Luka Modric wins Ballon d'Or, ending 10-year Ronaldo & Messi reign (PHOTOS)
His nomination as football's top player of 2018 hasn't gone down too well with some fans of the beautiful game, particularly those who would claim to be fans of Ronaldo and Messi - the two most dominant players since the award's inception in 1956.
READ MORE: Kylian Mbappe wins Trophee Kopa for best young player at Ballon d'Or ceremony
The reaction, save for the Ronaldo and Messi loyalists, has been largely positive to the newly-crowned best player in the world.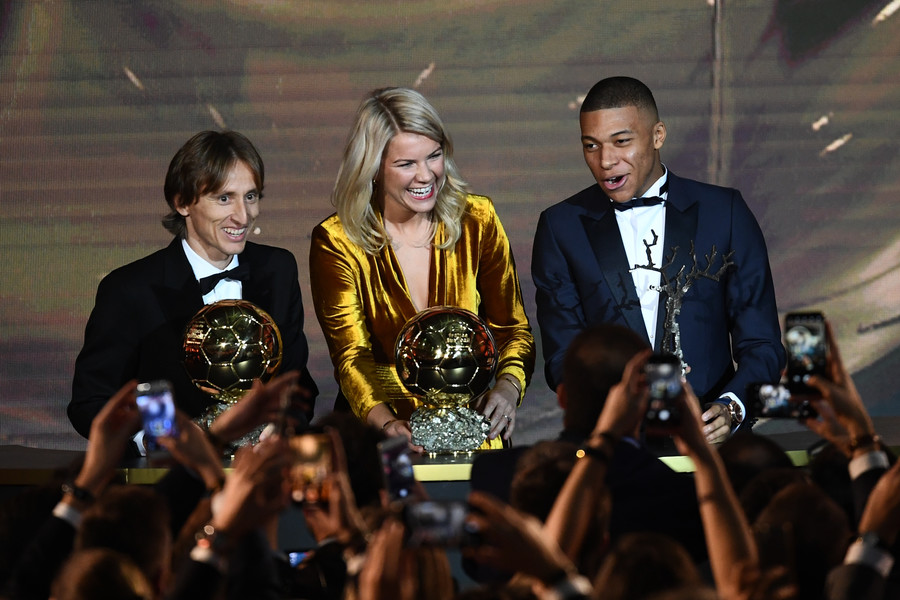 Some others, though, clearly aren't happy that Modric has dethroned football's most enduring duopoly in Cristiano Ronaldo and Lionel Messi, both of whom have won the award on five occasions - and they took aim at the Ballon d'Or's new kid on the block on social media.
| #Ballondor | Luka Modric has been awarded the 2018 Ballon d'Or, after beating Lionel Messi and Cristiano Ronaldo to the prize. Obviously, only humans are eligible for the award now... 👽 pic.twitter.com/19CwIiKUOr

— Eleven Sports (@ElevenSports_UK) December 3, 2018
Modric has done bugger all to deserve this. It was Ronaldo and Bale who were responsible for the CL win for Madrid and Croatia as a whole did well. Modric carried no team. Yet he wins. Ronaldo nkt winning because he's now in Italy 🤔🤣 #BallondOr

— Afi (@_____afi_____) December 3, 2018
How will I explain to my children that Iniesta Won the World Cup in 2010 , was MOTM and scored the winning goal but he never got the Balon d'or while Modric came second in the World Cup and won the Balon d'Or in 2018 ? 🤦🏻‍♂️ #BallonDor2018pic.twitter.com/6eoiRb4tVU

— Oluwapanda🐼 (@switz010) December 3, 2018
If you're a Modric fan. celebrate..!!! If you're a Ronaldo fan.... CELEBRATE... coz you know he is the greatest..........!!! #BallonDor2018

— Ur-wish (@uvi_devil2003) December 3, 2018