Lokomotiv Moscow confirm death of 18yo academy player after going missing on night out
Published time: 3 Dec, 2018 14:17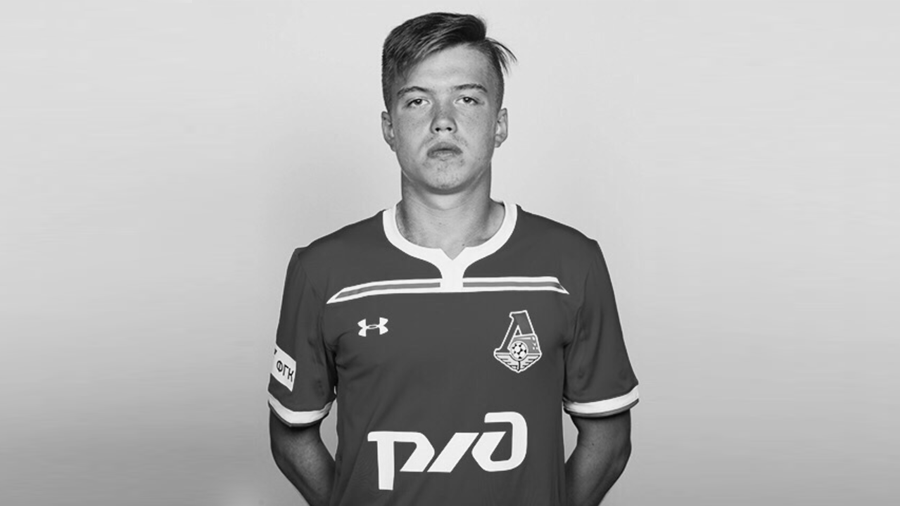 Russian Premier League side Lokomotiv Moscow has confirmed that U21 academy player, eighteen-year-old Alexey Lomakin has been found dead after going missing on a night out drinking with a friend in the Russian capital.
Russian media report that the young midfielder was found on Sunday after disappearing on Friday November 30. The information of his death was confirmed by a source close to the situation.
The player's mother told of how her son had gone for a medical procedure at Lokomotiv, after which he spent the night in Moscow, but said she could not get in contact with him afterwards.
FC Lokomotiv is saddened to report that Loko U21 player Alexey Lomakin has died in Moscow. The investigation is on.

We are shocked by the tragedy. FC Lokomotiv would like to express our deepest condolences to the family and friends of Alexey. pic.twitter.com/BHhokwtsOP

— FC Lokomotiv Moscow (@fclokomotiv_eng) December 3, 2018
В Москве погиб футболист молодежной команды «Локомотива» Алексей Ломакин. Подробности трагедии выясняются.

Мы шокированы произошедшей трагедией и соболезнуем родным и близким Лёши... pic.twitter.com/duay58TCTA

— ФК Локомотив (@fclokomotiv) December 3, 2018
Very sad news today, as Lokomotiv Moscow confirm that their youth player Alexey Lomakin (18) has died.

He had disappeared over the weekend following a night out.

Our thoughts are with his family. https://t.co/U51wr5oyhe

— Russian Football News (@RusFootballNews) December 3, 2018
She also confirmed that Lomakin "sometimes uses the medicinal substance 'tropicamide' which made his behaviour somewhat abnormal".
It later emerged that Lomakin had gone drinking with a friend, Ivan, who confirmed the two had drank spirits but did not remember where they had been. Lomakin's mobile phone and rucksack were later found left in a taxi.
Lomakin had played three matches for the club's youth team in the current season.
READ MORE: 'Racist scumbag!' Spurs fan arrested for lobbing banana at Arsenal's Aubameyang after goal (PHOTOS)