'I want to use UFC platform': Rachael Ostovich explains why she wants to fight in January (VIDEO)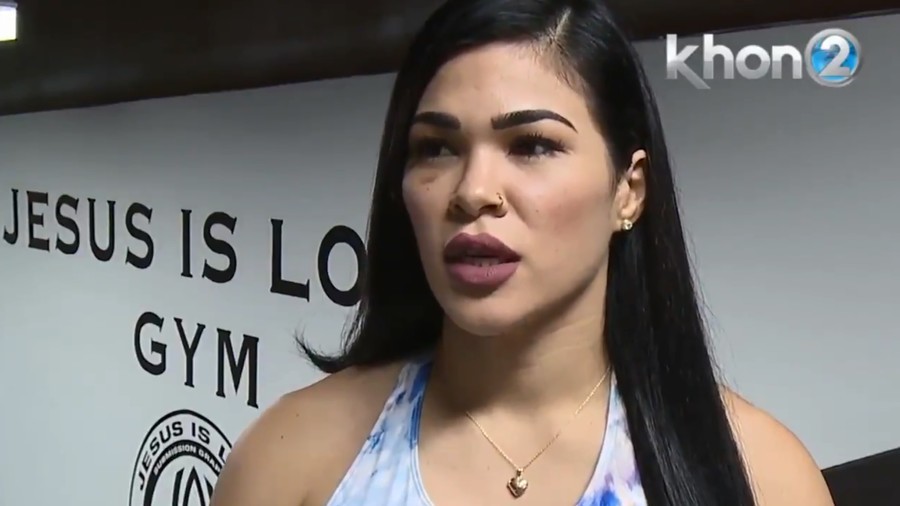 MMA star Rachael Ostovich has spoken about her intention to perform at the UFC Brooklyn card in January, despite the injuries she suffered during an alleged attack by her husband Arnold Berdon in the middle of November.
Ostovich, who recently stated that she is willing to take part in the UFC January card in Brooklyn's Barclay Center, explained her intentions while talking to media in her native Hawaii.
READ MORE: UFC's Rachael Ostovich WILL FIGHT Paige VanZant in January despite brutal attack injuries
"Although this is a very difficult time for me and my family, I felt that this fight in January was important," Ostovich said talking to KHON.
"I felt that it was extremely important to me to follow through with it and not only for me but for my daughter and other people that might be going through similar situations.
"I want to take a stand against domestic violence and show others that it's okay to come out and speak about it and not be quieted. I'm extremely grateful and blessed for my support system. My family, who has done so much for me and has kept me together and kept me strong," she added.
"I feel like I have to do this. This is something that can't be taken away from me. I want to use this big worldwide UFC platform to show people that don't let anyone or anything come between you and your dreams and your career."
Also on rt.com
Husband of UFC fighter Rachael Ostovich 'arrested for attempted murder' after alleged attack on wife
Ostovich's husband Berdon was arrested on suspicion of second-degree attempted murder following the alleged attack in the middle of November.
READ MORE: 'He punched me repeatedly': UFC star Rachael Ostovich details alleged attack by her husband
The charges were later reclassified to second-degree assault and the 27-year-old entered a not guilty plea Monday in a Honolulu court. He remains free after posting $75,000 bail.
The pair have been married since 2016 and have a daughter together.
You can share this story on social media: