'I fall over less often on the ice': Russian figure skating star Tuktamysheva trolls Neymar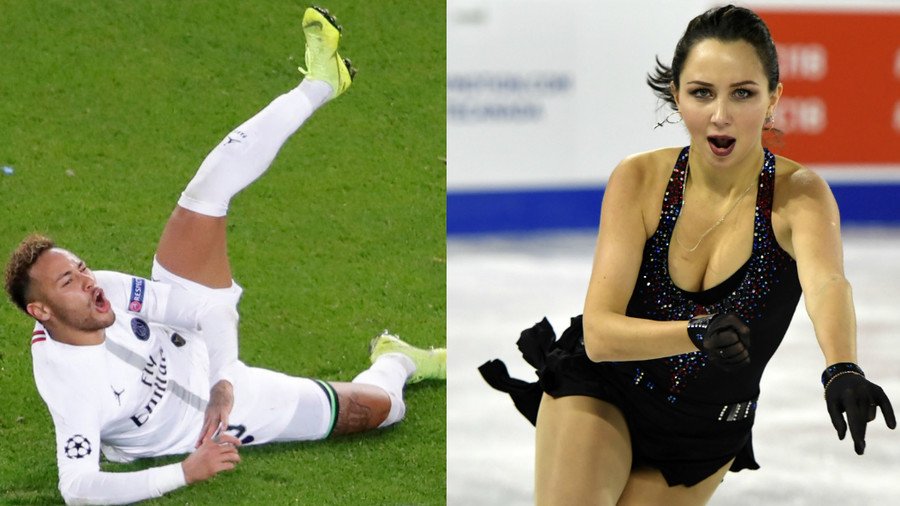 Russian figure skating star Elizaveta Tuktamysheva has trolled renowned footballing roller Neymar, suggesting the Paris Saint-Germain forward went to ground far too easily in his team's Champions League game against Liverpool.
Neymar has consistently been attacked for supposed play-acting and diving – including prominently during the World Cup in Russia this summer.
READ MORE: 'Disgraceful': Schmeichel calls for FIFA action against Neymar over play-acting in Brazil v Mexico
He was again slammed after PSG's 2-1 win against Liverpool in Paris on Wednesday night, with Reds boss Jurgen Klopp singling him out for making his team "look like butchers" by reacting theatrically to tackles.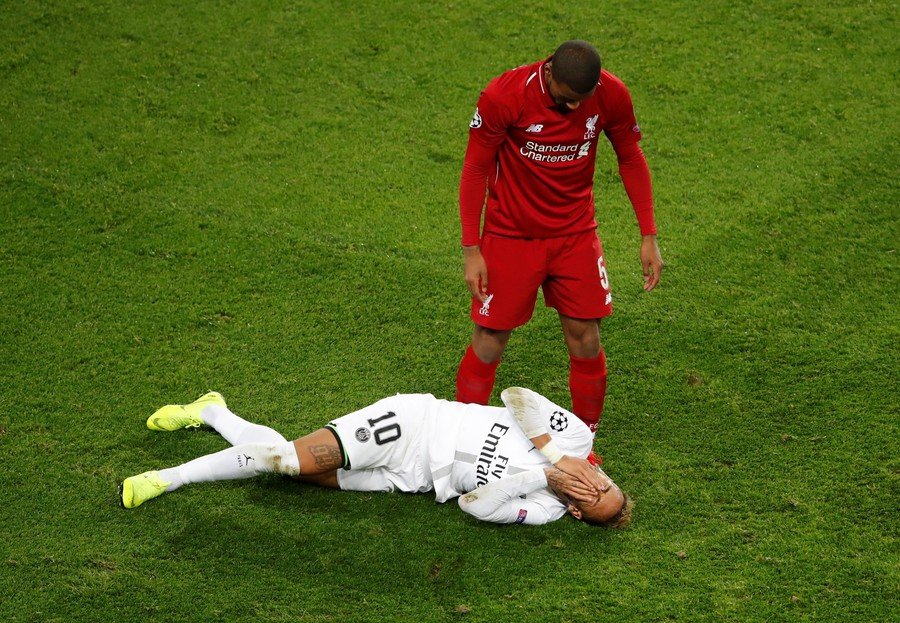 Russian figure skater Tuktamysheva – who knows a thing or two about dramatic twists and turns – concurred with that view in a social media post.
"Just saw PSG - Liverpool. In my career I've fell on ice less times than Neymar in 90 minutes," the 21-year-old tweeted scathingly.
Just saw PSG - Liverpool. In my career I've fell on ice less times than Neymar in 90 minutes#PSGLFC

— Elizaveta Tuktamysheva (@TuktikLiza) November 28, 2018
The post to Tuktamysheva's 15,000 followers has garnered more than 1,000 likes, and prompted plenty of agreement in the comments.
Brilliantly gifted baller. Terrible example to kids And younger teammates.

— Ricky Bobby (@isaacst88) November 29, 2018
In a commercial after the World Cup in Russia this summer, Neymar admitted to "exaggerating" contact from opposition players, but added: "the truth is I suffer on the pitch."
READ MORE: 'The truth is I didn't fall, I fell apart': Neymar accepts World Cup diving criticism
The Brazilian had the last laugh on Wednesday night as he scored what turned out to the be the winner in his team's 2-1 victory.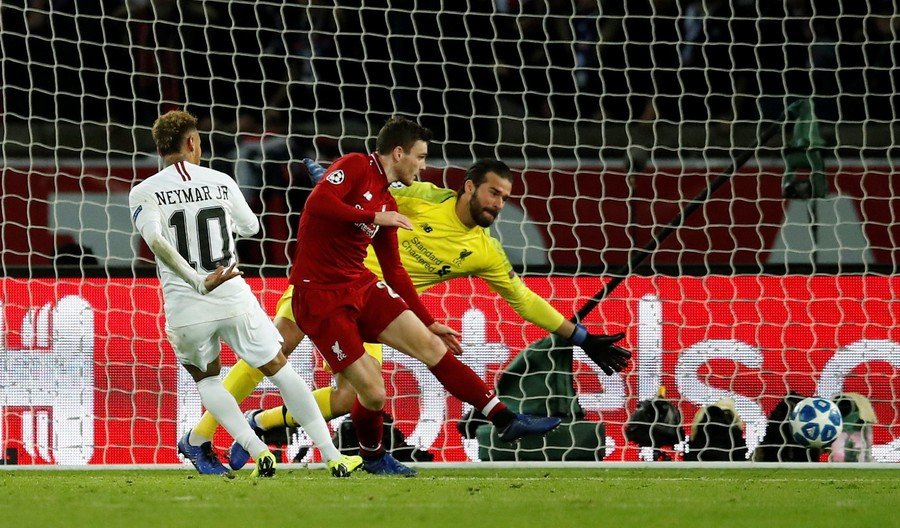 It was his 31st strike in the competition, making him the highest-scoring Brazilian in Champions League history.
The result also puts the French Champions in the driving seat for qualification from Group C, while last season's finalists Liverpool face a must-win clash against Napoli to secure a spot in the last 16.
READ MORE: 'Put him in midfield!' Football-mad Khabib watches PSG v Liverpool UCL clash (PHOTOS)
Football fan Tuktamysheva is gearing up for figure skating's Grand Prix Final in Canada in December.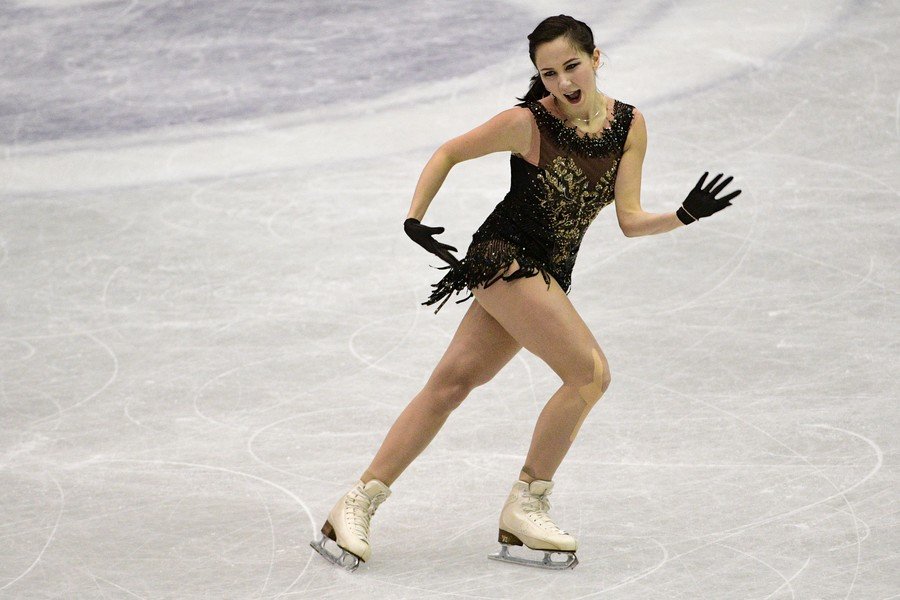 The 2015 world and European champion has enjoyed a remarkable renaissance this season, winning the season-opening event in Canada and placing third in Japan earlier this month.
READ MORE: Russian 'Empress' Tuktamysheva seals spot in figure skating Grand Prix Final (PHOTOS)
She's also made headlines around the globe for her racy 'striptease' gala exhibition routine, in which she removes her jacket to finish her performance in a black bra and mini-skirt.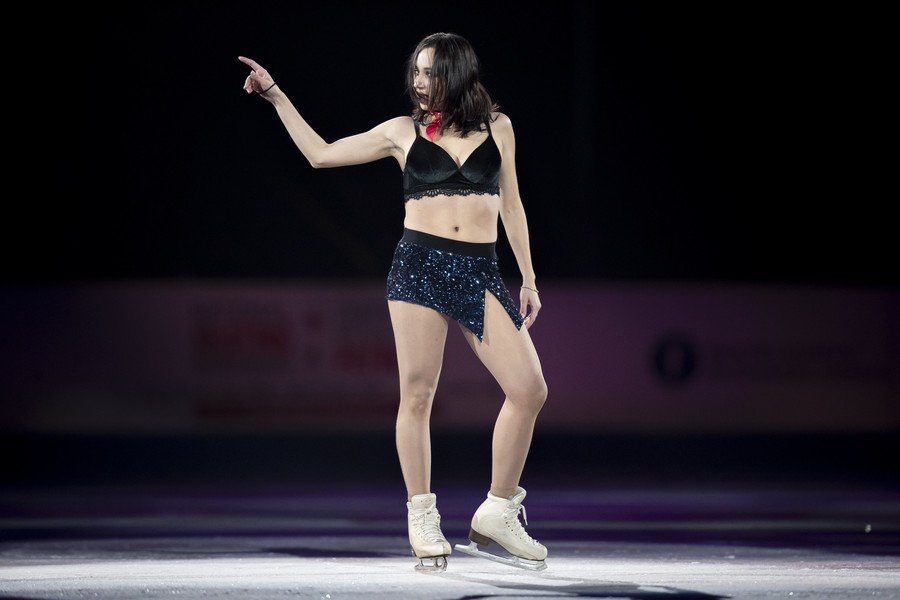 READ MORE: Russian figure skating star's routine nearly became REAL STRIPTEASE during performance
If she's ever in need of new moves to add to her routines, she might want to get Neymar's number.
You can share this story on social media: