'The truth is I didn't fall, I fell apart': Neymar accepts World Cup diving criticism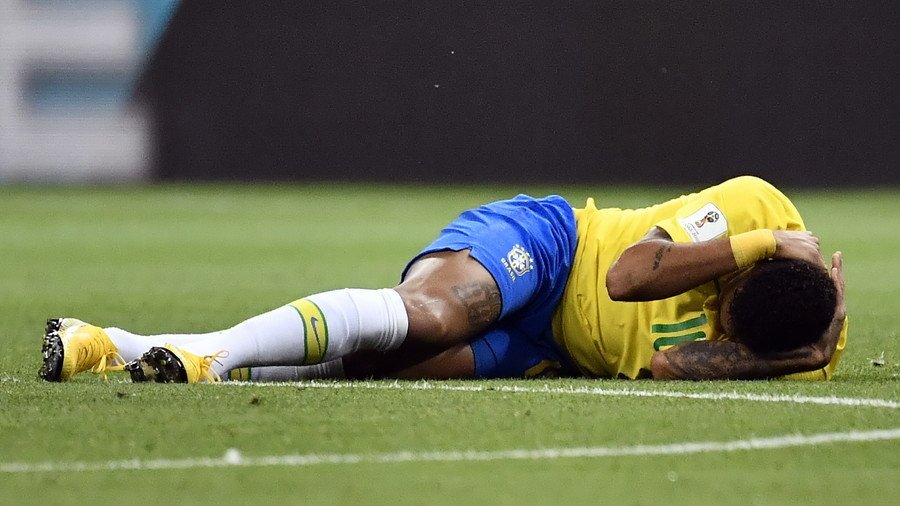 Brazil star Neymar has acknowledged that some of his behavior at the World Cup in Russia, in which he was criticized for play-acting and arguing with referees, was over the top in a candid new TV commercial.
The commercial, which was aired on Sunday in his native native Brazil, shows the 26-year-old explaining his actions at this summer's World Cup.
READ MORE: 'Play-actor' Neymar has spent 14 mins lying on the pitch at Russia World Cup
The PSG man was subject to widespread ridicule and was the star of several internet memes owing to a perceived overreaction to tackles throughout the tournament.
"You may think I exaggerate. And sometimes I do exaggerate. But the truth is I suffer on the pitch," Neymar says in the commercial, which is his first public statement (aside from social media) since Brazil's quarter-final elimination to Belgium.
"When I leave without giving interviews it is not because I only want the victory laurels. It is because I still haven't learned to disappoint you. When I look impolite, it is not because I am a spoiled kid. It is because I have not learned how to be frustrated," the world's most expensive player added.
The former Barcelona star goes on to say that the criticism he received for his reaction to sturdy challenges was often more painful than the tackles themselves.
"You may think I fall too much, but the truth is I did not fall, I fell apart," he said, in reference to Brazil's quarter-final elimination against Belgium. "That hurts more than any step on an operated ankle."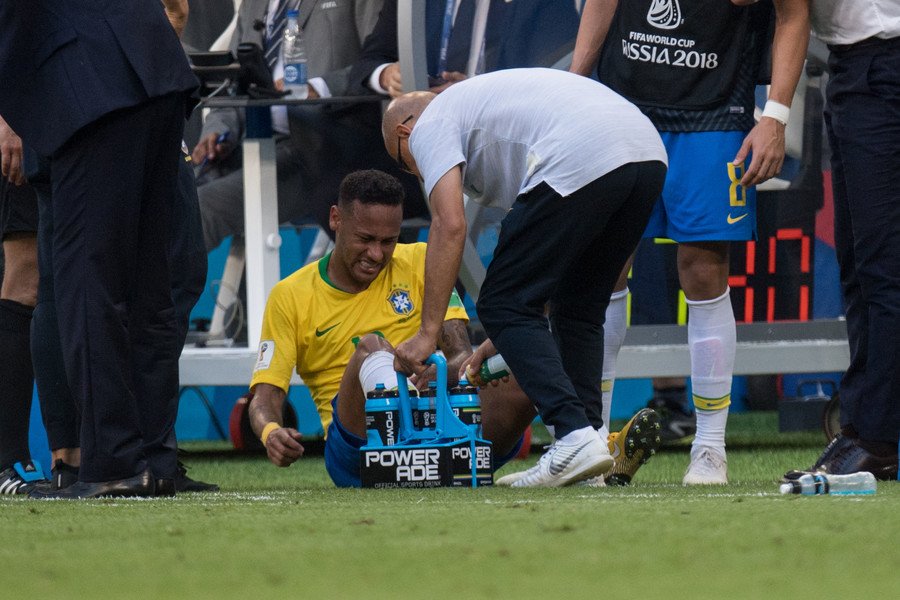 As the commercial ends, Neymar says that he intends to use the experience from the World Cup to better himself as a player and as a man, and challenged his supporters to back him and Brazil in future tournaments.
"I took long to accept your criticism. I took long to look at myself in the mirror and become a new man," Neymar said. "I fell, but only he who falls can pick himself up."
READ MORE: 'They will never understand' - Neymar hits out at World Cup diving critics
"You can keep casting stones or throw these stones away and help me stand. When I stand, all of Brazil stands with me," he said.
You can share this story on social media: