'They will never understand': Neymar hits out at World Cup diving critics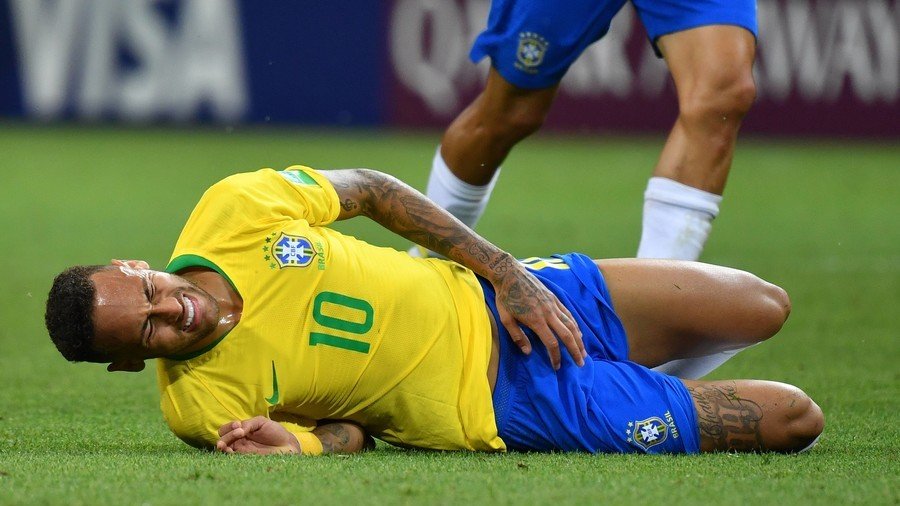 Brazil forward Neymar has rejected the widespread criticism he received for what many observers considered to be an overly-theatrical response to challenges during the World Cup in Russia.
Criticism of the world's most expensive player was widespread throughout Russia 2018, with the PSG man starring in a series of internet memes designed to poke fun at his reaction to strong tackles.
Neymar, though, says that these critics can't possibly understand exactly what happens on the field.
"Do you think I want to suffer tackles all of the time? No, it is painful, it hurts," Neymar said via Sky Sports.
"After the games I stay back for four or five hours putting on ice, it's complicated but if you haven't experienced that you will never understand. I saw [the jokes], but I took them with a humor.
"Even yesterday I posted on Instagram a joke with the children about it. My football is to dribble, to face the opponent, I can't stand in front of the opponent and say 'my dear, excuse me I want to score a goal', I can't do that.
"I have to dribble past him, I have to try to do something and he will not allow me to go past and he will try to foul me. A lot of time I'm faster and lighter than other players and they tackle me, and the referee is there for that."
READ MORE: Neymar's playacting makes people laugh – Dutch legend Van Basten
Meanwhile, Neymar has rejected speculation that he is in line to replace Cristiano Ronaldo in the Real Madrid team and insists he will remain in the French capital with PSG.
You can share this story on social media: