Baby Bleus! French parents fight to call newborn son 'Griezmann Mbappe' in honor of World Cup heroes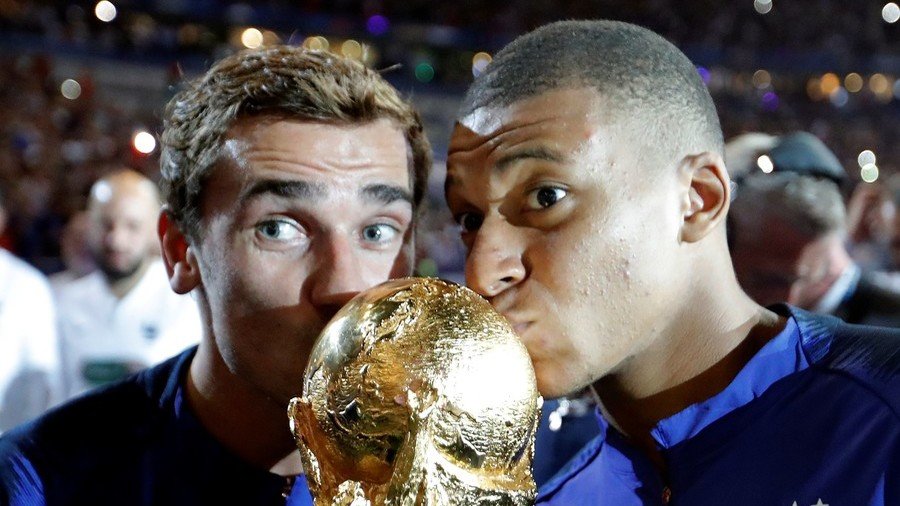 Kylian Mbappe and Antoine Griezmann were two of the heroes of France's World Cup-winning campaign this summer, but regional French authorities have objected to one couple's decision to name their son in the players' honor.
The happy parents saw the arrival of their baby earlier in November in the town of Brive, naming him 'Griezmann Mbappe' in recognition of the French stars, regional newspaper La Montagne reports.
READ MORE: 'Truly indecent': French prodigy Mbappe on mega-money in modern football
However, the football-themed tribute fell foul of local officials, who are said to have raised the case with prosecutors.
French law prevents children from being given names that could be deemed embarrassing, pejorative or potentially harmful to their future interests – in which case a family court can order the name to be changed.
The parents will now await the decision of a magistrate, although even if little 'Griezmann Mbappe' is no longer officially known as such, the birth certificate will still record the initial choice in the margins for posterity.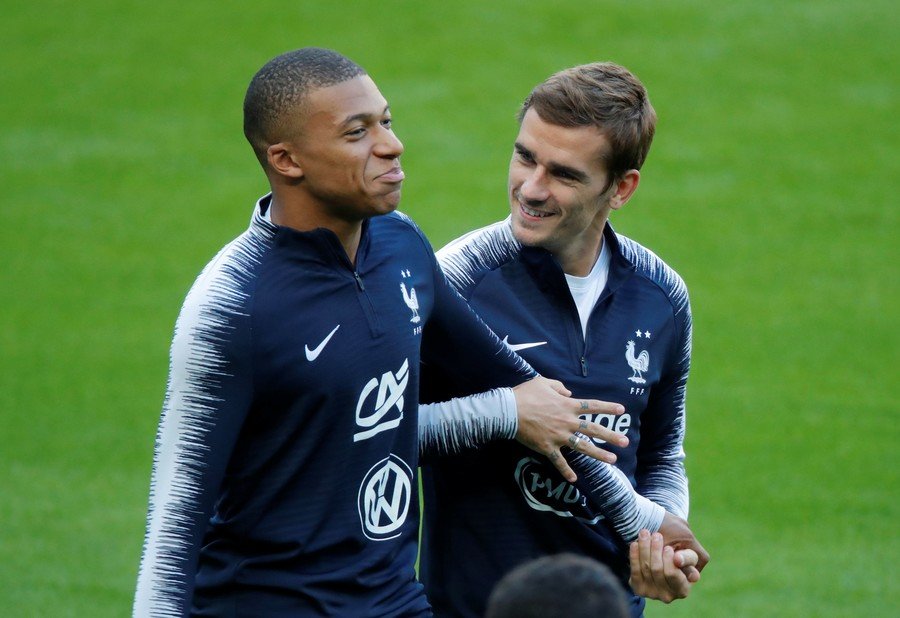 Similar cases are not uncommon in France, and earlier this year a court in Toulouse banned a mother from naming her son 'Jihad'.
READ MORE: No Jihad: French court orders child's name be changed
Paris Saint-Germain striker Mbappe and Atletico Madrid forward Griezmann were at the heart of their team's World Cup triumph in Russia this summer.
Each scored four times at the tournament, and both were on target in the 4-2 victory over Croatia in the final.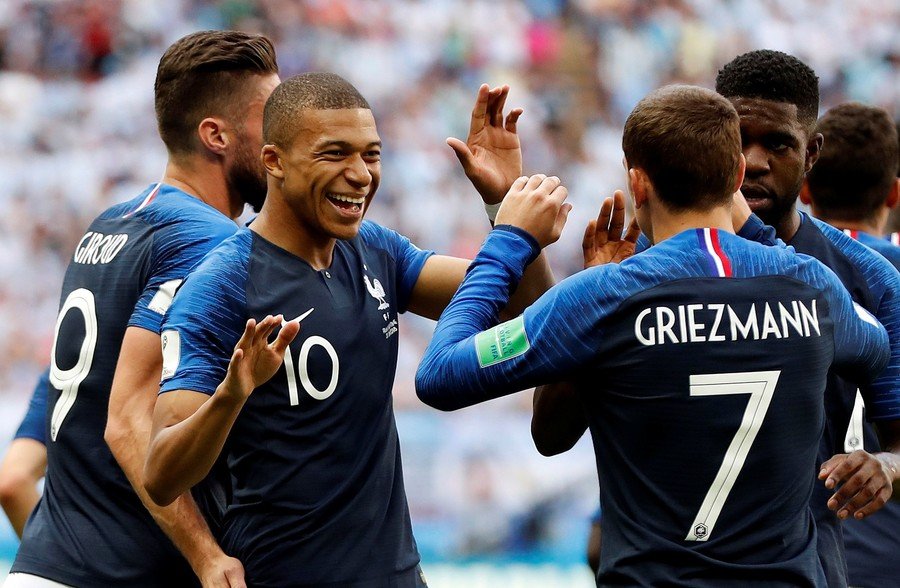 Mbappe, 19, was also named young player of the tournament as he earned comparisons with Pele for his emergence as one of the brightest stars in the game.
Griezmann, 27, has made 67 appearances for Les Bleus, scoring 26 times.
READ MORE: 'Leaked' Ballon d'Or votes signal Messi & Ronaldo could be out of running for first time in decade
The pair's young namesake will have a lot to live up to when he's old enough to set foot on a football pitch - should he keep his parents' first choice, that is.
You can share this story on social media: