Arsenal game in Ukraine to go ahead despite declaration of martial law – UEFA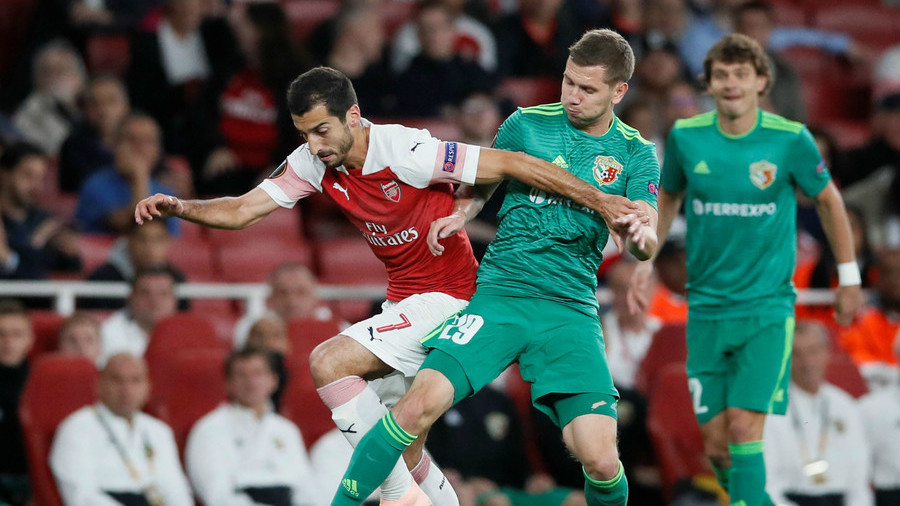 UEFA has said Arsenal's Europa League match against Vorskla Poltava in Ukraine will go ahead despite the declaration of martial law by President Petro Poroshenko on Monday.
The Gunners are due to travel to Ukraine to face Vorskla on Thursday amid rising tensions in the region after a standoff between Russian and Ukrainian vessels off Crimea at the weekend.
President Poroshenko's calls for martial law to be imposed for 30 days in areas bordering Russia, on both sea and land, were backed by the Ukrainian parliament on Monday.
READ MORE: Ukraine parliament backs Poroshenko's 30-day martial law in Russia border areas after Kerch standoff
On the same day, UEFA confirmed that the Europa League Group E clash between Arsenal and Vorskla would go ahead as planned.
"We confirm that the match will be played as scheduled, as is the case for all UEFA competition matches, all the necessary security measures will be undertaken," European football's governing body told AP.
Poltava lies around 370 miles (600km) from Crimea, which is the scene of heightened tensions between Russia and Ukraine after the incident on Sunday.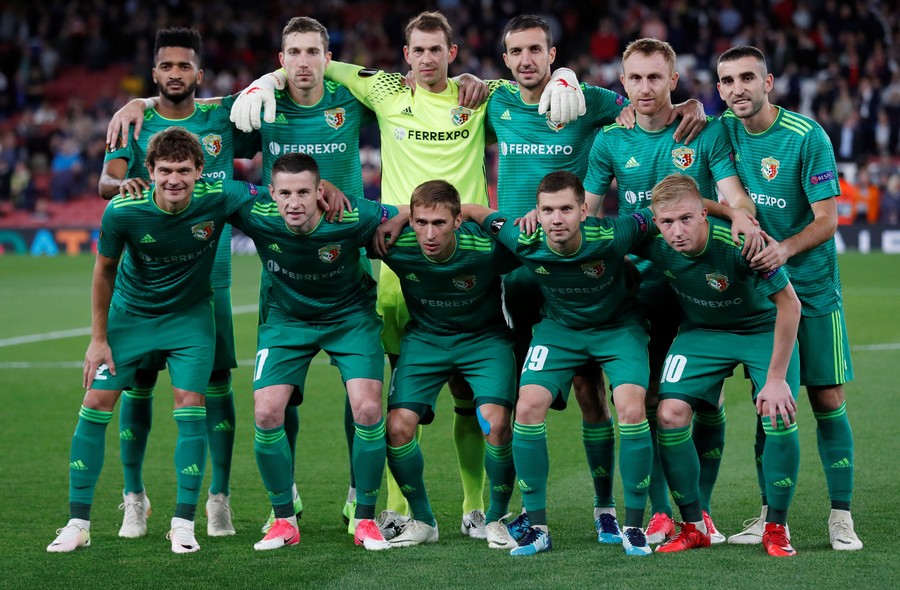 Russian ships opened fire on three Ukrainian military vessels attempting to cross the Kerch Strait, which connects the Black Sea and the Azov Sea and separates Crimea from the Russian mainland.
Russia says that the vessels failed to give notification of their intent to cross as required under agreements between the two counties. The Ukrainian ships were detained and several sailors were treated for injuries.
READ MORE: Germany, China seek to defuse Kerch Strait tensions, as Austria worries over impact on Ukraine vote
Up to 500 Arsenal fans are expected to make the trip to Ukraine for the game in Poltava, and have been advised to follow UK Foreign Office advice on trips to the country.
The Foreign Office website says that "most trips to Ukraine are trouble free, however there have been cases of violent attacks on foreign nationals, including visiting football fans, so take extra care."
"Be aware of the current political situation (in particular the tension between Ukraine and Russia) and avoid any action or chanting that could provoke a hostile reaction from home fans," it adds.
The Gunners sit top of the group and have already qualified for the last 32 stage, but a win on Thursday would all but ensure they qualify in first place.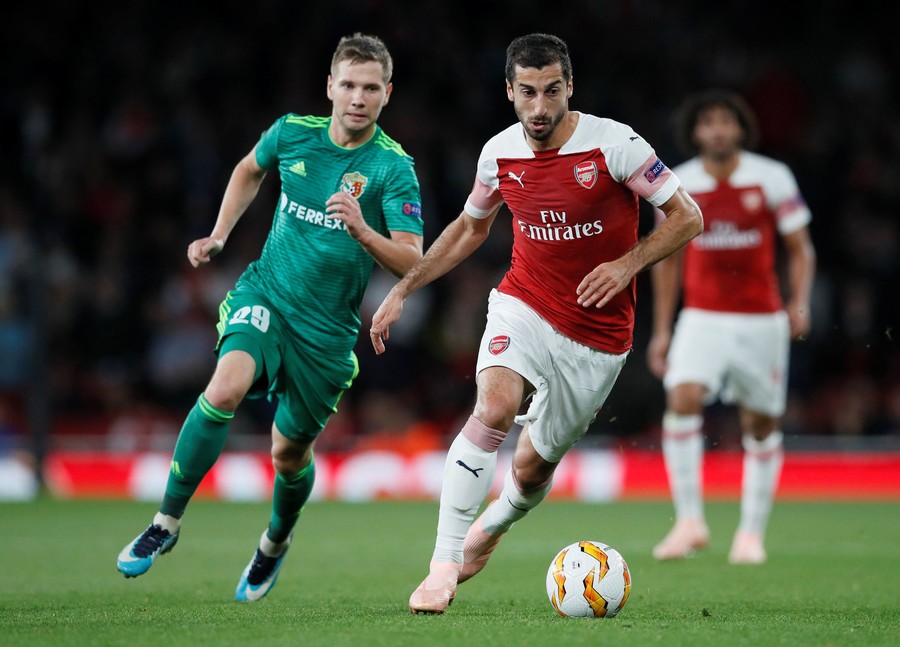 Manager Unai Emery is expected to rest key players for the 3,000-mile round trip, with one eye on the Premier League meeting with north London rivals Tottenham on Sunday.
Vorskla lie third in the group, four points behind Sporting Lisbon. The Ukrainians need to beat Arsenal to stand any chance of reaching the knockout stages.
Perhaps of most concern on Thursday could be the freezing temperatures which could drop as low as -12C (10F) in the region.