Germany, China seek to defuse Kerch Strait tensions, as Austria worries over impact on Ukraine vote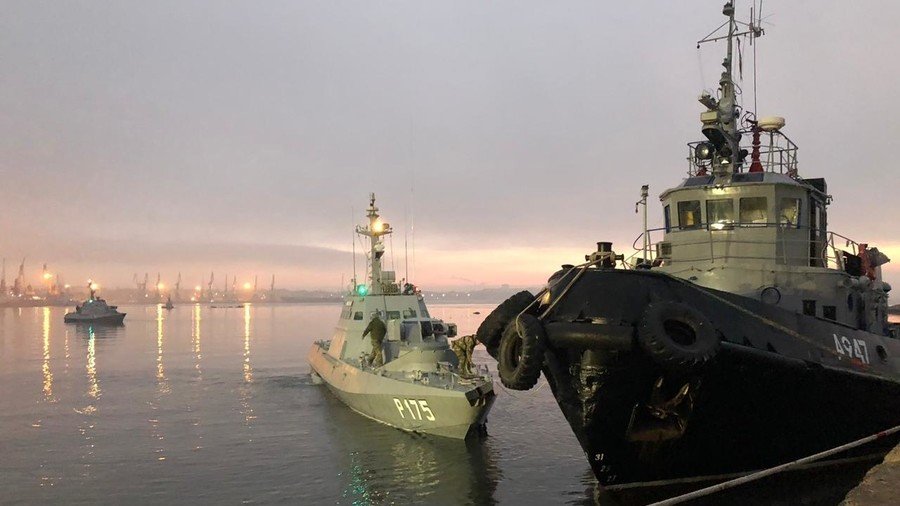 The German Foreign Minister has urged Russia and Ukraine to defuse tensions after their naval clash off the Crimean coast. Austria said that Kiev imposing martial law was a "worrying" step ahead of Ukraine's presidential vote.
A brief but intense standoff between Ukrainian Navy ships and the Russian coast guard off the Crimean coast was an "alarming" event, German Foreign Minister Heiko Maas said. He called upon both sides to de-escalate tensions, while also criticizing Moscow for what he called "a blockade of a passageway to the Azov Sea."
AM @HeikoMaas in Madrid: Entwicklungen im Asowschen Meer zeigen, dass Konflikt in der Ost-Ukraine und auf der Krim weiterhin eine Gefahr für Sicherheit in Europa ist. Setzen uns deshalb für eine längst überfällige politische Lösung ein. pic.twitter.com/T7j0rIbGbi

— Auswärtiges Amt (@AuswaertigesAmt) November 26, 2018
Speaking in Madrid, Maas also said that Germany and France could play the role of "mediators" between Russia and Ukraine "in case of need." Berlin and Paris are ready to jointly step in at a diplomatic level to prevent "this conflict from exacerbating any further," he said.
READ MORE: Moscow warns Kiev of 'consequences' for attempts to provoke conflict after Kerch Strait standoff
Maas' initial statement came hours before the Kerch port authorities said that merchant ships have been allowed to sail through the strait. Russia had suspended maritime traffic in the Kerch Strait following the incident on Sunday by sending a giant bulk freighter to block the only waterway connecting the Black and Azov Seas.
Seriously concerned about the military escalation btw #Russia and #Ukraine in the Kerch Strait. Both sides must refrain from using military force. On AT initiative, #EU to discuss appropriate steps.

— Karin Kneissl (@Karin_Kneissl) November 26, 2018
Germany's neighbor, Austria, seemed particularly concerned about the incident. The country's Foreign Minister Karin Kneissl promised that Vienna will do its utmost "to prevent further escalation." She said Austria will also initiate discussions on the matter among fellow EU members.
Kneissl said in a later statement that Ukraine had "properly" notified Russia about the passage of its ships – a claim that Russian authorities deny – but then criticized the measures Kiev wants to take.
The martial law imposed by Ukrainian President Petro Poroshenko was a "worrying" step, Kneissl said. "Exactly in light of the upcoming [presidential] elections in Ukraine, nothing should be done to negatively impact a free and democratic process," she argued.
While Berlin's and Vienna's reaction to the incident off the Crimean coast was quite reserved, some other European officials rushed to Ukraine's defense while slamming Moscow for what they called an "aggression." British Prime Minister Theresa May's spokesperson has said she condemns Russia's "act of aggression" against Ukraine.
The UK Foreign Secretary Jeremy Hunt also did not mince words as he said that London "utterly condemns Russia's use of force" against the Ukrainian vessels while accusing Moscow of "contempt for the international norms."
The UK utterly condemns Russia's use of force against Ukrainian vessels entering the Sea of Azov. Once again, we see Russian CONTEMPT for international norms and Ukrainian sovereignty. Russia must release detained Ukrainian sailors and guarantee free passage through Kerch Straits

— Jeremy Hunt (@Jeremy_Hunt) November 26, 2018
The European Council President Donald Tusk condemned what he called Russia's "use of force in the Azov Sea." He also called on Moscow to actually "refrain from further provocations," even implying that it was Russia and not Ukraine that staged a provocation near the Kerch Strait.
I condemn Russian use of force in Azov Sea. Russian authorities must return Ukrainian sailors, vessels & refrain from further provocations.I discussed situation with Pres. @poroshenko and will meet his representatives later today.Europe will stay united in support of Ukraine.

— Donald Tusk (@eucopresident) November 26, 2018
Chinese diplomats have meanwhile urged parties not to ramp up tensions in the Black Sea, with its Foreign Ministry spokesman suggesting that both sides "reach consensus and tackle disagreements through dialogue and consultations."
Also on rt.com
Ukraine parliament backs Poroshenko's 30-day martial law in Russia border areas after Kerch standoff
Moscow has earlier called the maritime clash a premeditated provocation aimed at winning sympathies in the West and helping President Petro Poroshenko to "score political points" ahead of the 2019 elections. It also said that Ukrainian vessels had violated rules of sailing through the Kerch Strait and endangered navigation.
Two Ukrainian fast-attack craft and a tugboat were sailing between the ports of Odessa in the Black Sea and Mariupol in the Azov Sea.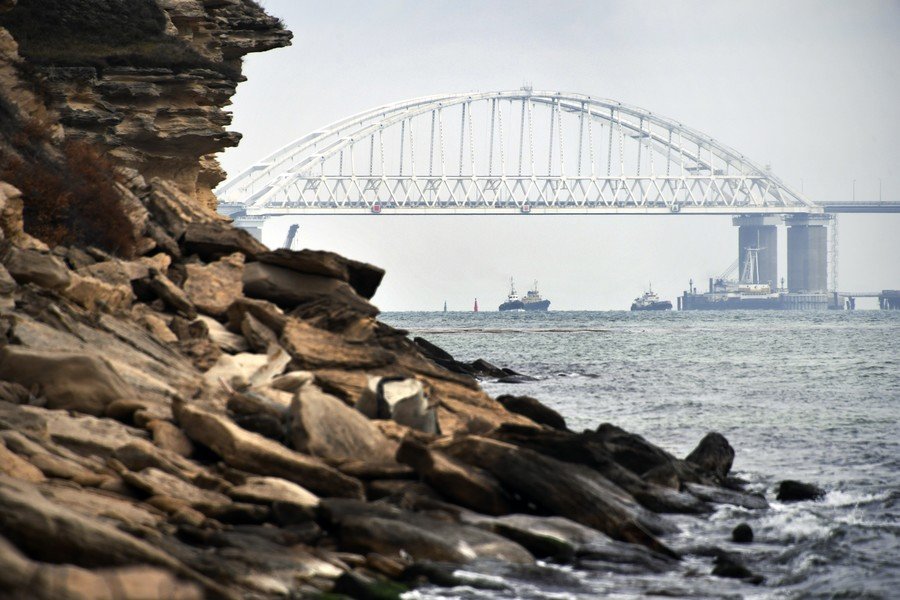 The only waterway that connects these is the Kerch Strait between Crimea and mainland Russia, and Russian rules require all ships to receive permission to sail through the narrow, complex waterway.
Kiev says it notified Moscow in advance that its navy ships would be sailing through the area. Moscow denies that it was given warning.
Think your friends would be interested? Share this story!
You can share this story on social media: