Ukraine puts army on 'full combat alert' after naval clash with Russia off Crimea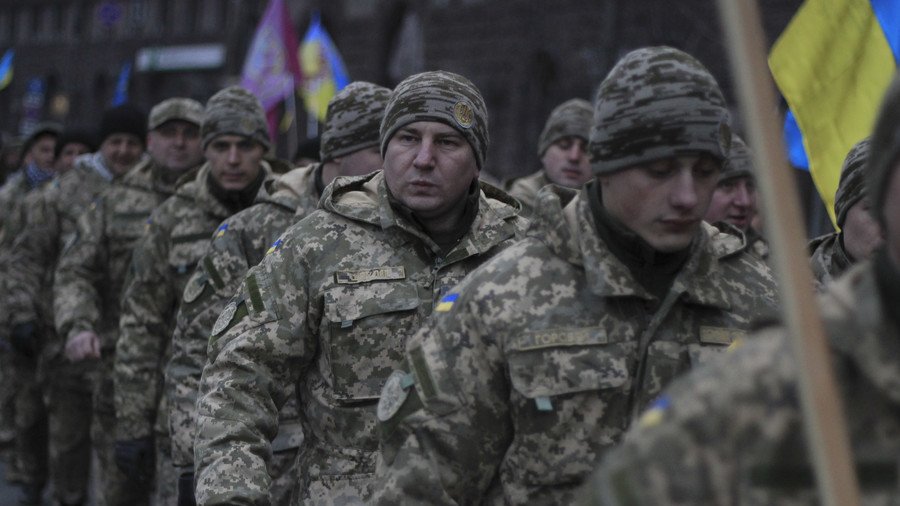 Ukraine has placed its troops on full combat alert, as MPs in Kiev are set to approve President Petro Poroshenko's proposal to impose martial law following a skirmish between the Russian military and Ukrainian vessels near Crimea.
The decision to put the Ukrainian armed forces on the highest level of alert came after the Ukrainian National Security and Defense Council of Ukraine (NSDC) supported Poroshenko's earlier proposal to invoke martial law for 60 days.
The move is now awaiting the approval of the Verkhovna Rada, the Ukrainian Parliament, who will be voting on the motion on Monday.
"Based on the NSDC decision to impose martial law, the head of the General Staff – the Commander-in-Chief of the Armed Forces of Ukraine – has ordered to put all units of the Armed Forces of Ukraine on full combat alert," reads a statement released by the Ukrainian Defense Ministry on Monday.
On sunday, Russia opened fire and seized three Ukrainian Navy vessels – two artillery boats and a tugboat. It says that these were breaching the Russian maritime border and trying to pass through the Kerch Strait, a narrow waterway between mainland Russia and Crimea, which connects Ukrainian ports in the Black and the Azov seas.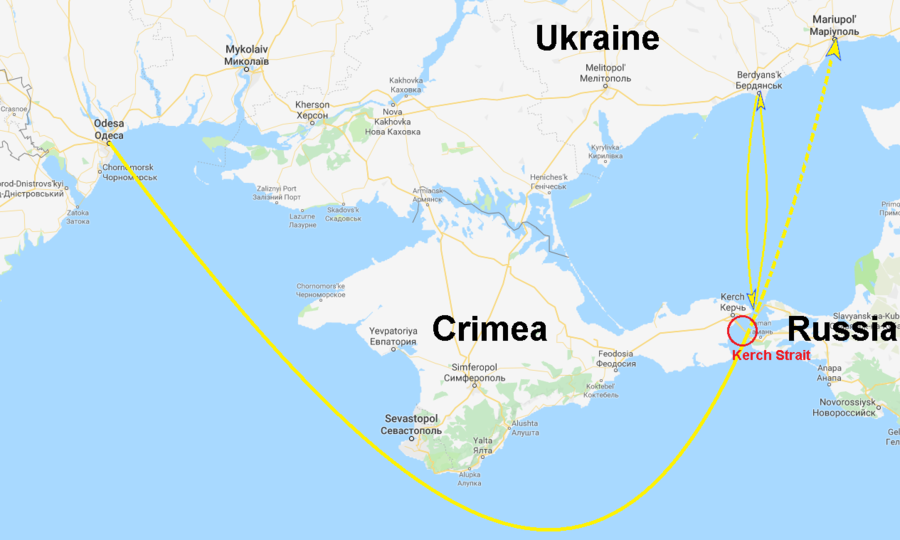 The Russian coastguard said that the vessels had not given proper notification of their passage and repeatedly ignored warnings and "legal demands" to stop. Three Ukrainian crew members were injured in the altercation, and were treated by Russian medics.
Kiev insists that it had given proper notice to the Russian side ahead of what it describes as a planned routine maneuver. It is now demanding the release of the ships and their crew, as well as compensation for the damage inflicted.
Also on rt.com
Tense standoff around Kerch Strait between Russia & Ukraine: How it developed
The Ukrainian government has asked its allies, including NATO and the EU, to retaliate against what Kiev describes as Russian "aggression," calling on its Western backers to tighten existing sanctions and impose new measures against Russia, as well as providing Kiev with "military assistance to protect its territorial integrity."
Poroshenko said, however, that martial law does not mean that Ukraine is now in a state of war with Russia.
You can share this story on social media: