'Get me out, there's fire!': Nico Hulkenberg involved in horror smash at Abu Dhabi GP (VIDEO)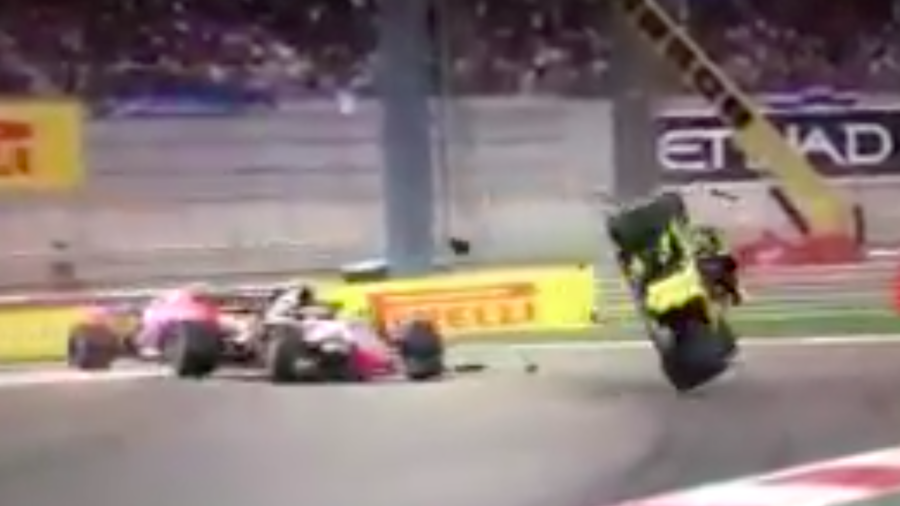 F1 driver Nico Hulkenberg's Renault car spectacularly burst into flames and flipped over following a collision with French driver Romain Grosjean on the first lap of Sunday's Grand Prix in Abu Dhabi.
Fortunately, Hulkenberg emerged unscathed from the wreck, which occurred just moments after the chequered flag at the final Formula 1 race of the season.
The TV broadcast captured the frantic Renault team as they attempted to contact their driver on the radio after the accident, asking him, 'are you okay, Nico?'
"Get me out of this fire, there's fire," came the German's chilling response.
That's the first time I can remember hearing panic in a Formula One driver's voice. Awful end to a very impressive season for Nico Hulkenberg. Thank goodness he's alright.

— James: OpinionatedF1 (@Opinionated_F1) November 25, 2018
Race marshalls rushed to the scene of the accident before extinguishing the flames and helping the driver from his car.
READ MORE: Teenage racer cheats death in terrifying crash at F3 Macau Grand Prix (VIDEO)
Grosjean was not penalized for his role in the incident and he later contacted his team to enquire as to Hulkenberg's status.
"I feel very sorry for him but there was nowhere i could go," he said, as his team assured him that the accident wasn't his fault.
The race resumed shortly after the accident after the safety car resumed order on the track.
READ MORE: 'Everything is working and everything is in order' - Paralysis fears allayed after Floersch surgery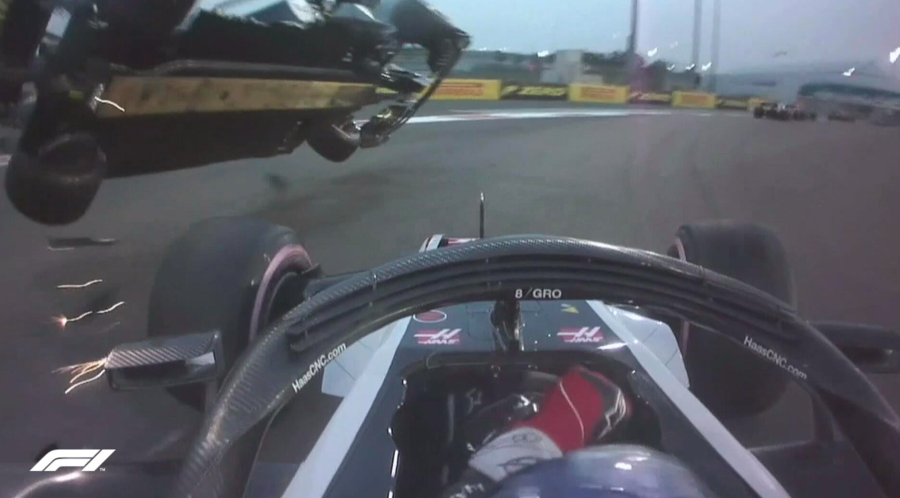 "Grosjean did nothing wrong there. I imagine he was in the blind spot of Hulkenberg there," said Sky Sports commentator Martin Brundle of the accident.
"I think that's the right solution for the reasons I've already outlined."
You can share this story on social media: