'Rich snobs': Fans furious as Woods & Mickelson pose with 'mountain of cash' before $9mn Vegas match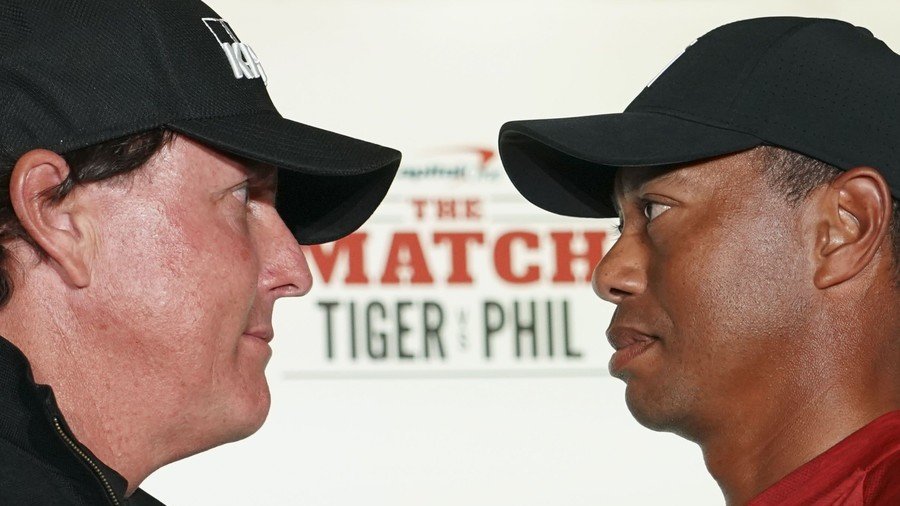 It is intended to be a golfing showdown between two greats of the game that will bring new interest to the sport, but the Las Vegas duel between Tiger Woods and Phil Mickelson is instead being branded "obscene" by some fans.
Woods and Mickelson meet for a winner-takes-all clash at the plush Shadow Creek course in Nevada on Friday, with $9 million in sponsors' money at stake.
The duel in the desert will be available to fans on pay-per-view, and ahead of tee-off the promotion has, unsurprisingly, kicked into overdrive.
Mickelson and Woods 'faced off' in classic combat sports style earlier this week and even attempted to engage in 'trash-talk' ahead of an encounter titled 'TheMatch'.
That involved Mickelson wagering $100,000 that he would birdie the first hole, to which Woods replied, "double it."
Sums from the players' side-bets such as these – which could reach $2 million – will go to charity, but that is not enough for some angry fans, who are unhappy at the "obscene" amounts of money involved.
It also appears that the players – who are two of the richest men in the history of sport – didn't help their cause by posing with a mountain of mock cash.
Woods, 42, sits second on the Forbes list of the highest-paid athletes of all-time with estimated earnings of $1.7 billion, while Mickelson, 48, is sixth with $815 million.
Some reacted with disgust to the image of the wealthy pair beaming on front of the cashpile, demanding that the full $9 million go to charity.
This Tiger Woods-Phil Mickelson match comes off bad. They look like rich snobs. Making a 200K side bet on live T.V. like it's nothing when we got people struggling. Even if some of it is going to charity, that's not being stressed so looks in poor taste. #TigerVSPhil

— Justyn Likes (@JustynLikes) November 21, 2018
These many time over millionaires consider donating the pot to their favorite charity as opposed to a marketing ploy to stuff their pockets further? #thematch#tigervsphil

— Doclegends (@doclegends) November 21, 2018
The criticism has also focused on the golf itself. Despite Woods' recent resurgence, many see the clash as between two ageing greats who are no longer the face of the game.
Love golf - but won't be able to watch Tiger vs Phil #TheMatch because it clashes with me not giving a f*** about watching Tiger vs Phil #TheMatch

— Ned Zelic (@NedZelic) November 22, 2018
Golf legend Gary Player was among the critics, telling The Times: "Frankly, I don't think Tiger v Phil is either relevant or cause-related at all. What a lost opportunity for golf."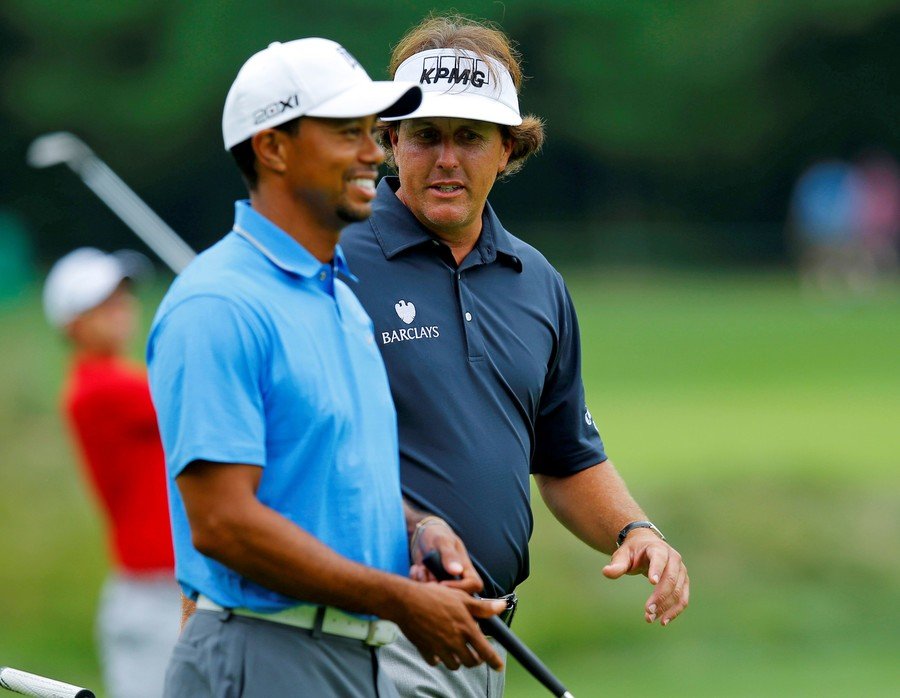 While other sports tend to flaunt their riches rather more ostentatiously - including some figures in the combat sports world whom Woods and Mickelson seem keen to imitate with their "trash talk" - some view that as simply unbecoming to golf.
Probably the most unattractive and horribly commercial exercise imaginable. Bad for the image of the game and sullies both your reputations @iaincartergolf

— nick stewart (@colonelstewart) November 22, 2018
The pair tee off on Friday at 3 pm ET (US), and will be fully mic'd up as they make their way around the 18 holes of the exclusive Shadow Creek course.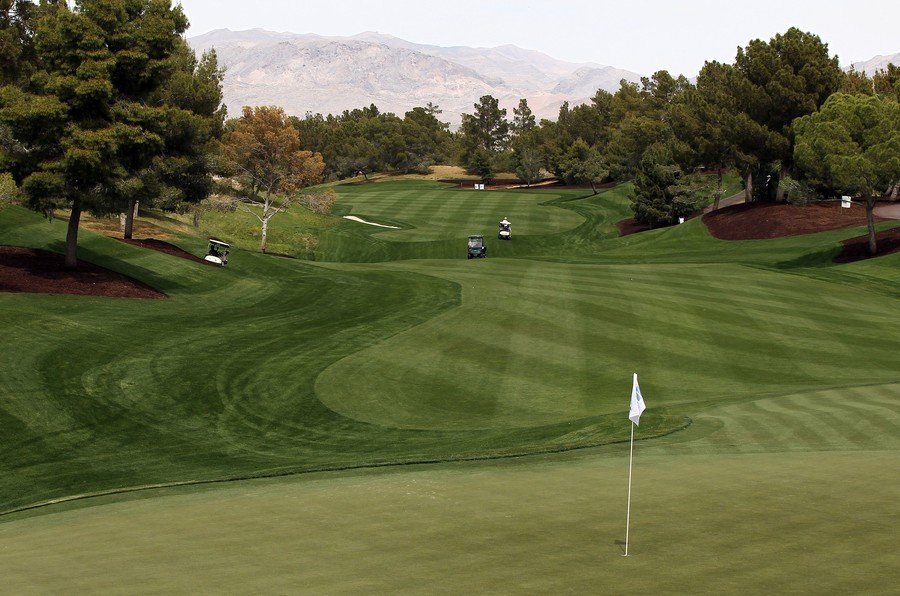 READ MORE: Tiger Woods turns down $3mn to withdraw from Saudi leg of tour amid Khashoggi death
Promoters have promised a unique insight into the sport from two players who have won 19 Majors between them, but for some fans, the golf is already a mere sideshow.
You can share this story on social media: