'Warm gesture': Israeli footballers give mascots their jackets on freezing night in Scotland (VIDEO)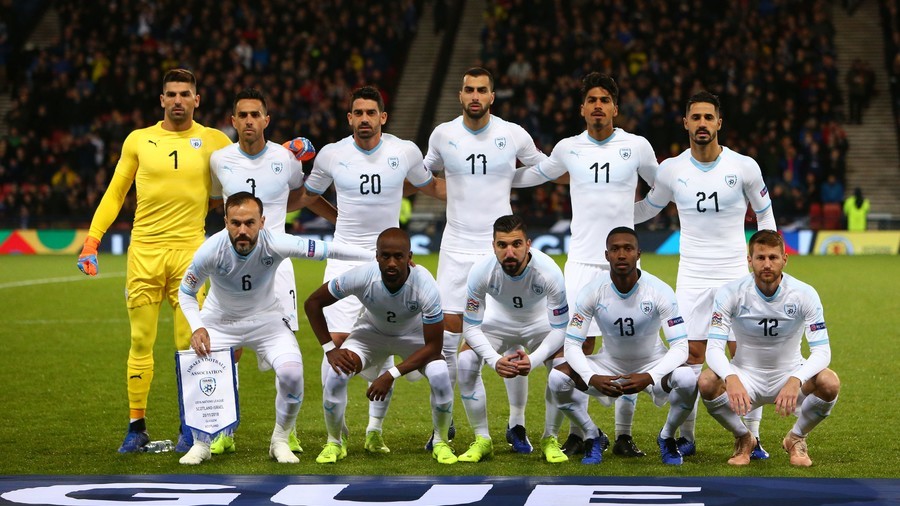 Israeli players won praise for a warm-hearted gesture on a chilly night in Glasgow when they gave young mascots their jackets before the UEFA Nations League clash against Scotland.
As the two teams lined up on the pitch for the national anthems, accompanied by mascots clad in replica kits, several Israel players noticed some of the youngsters were feeling the cold in the freezing conditions.
They then unzipped their jackets and wrapped them around the mascots, who appeared grateful for the extra layer.
What about all the Israel players giving their jackets to the shivering mascots? 👏🏻 👏🏻 What a lovely touch.I remember being in the tunnel when Gordon Strachan took time out from his pre-match duties to arrange cold weather kit for the kids in similar conditions. Class. #SCOISRpic.twitter.com/9C7updrMaY

— David Tanner (@DavidTannerTV) November 20, 2018
The considerate gesture was hailed as a "lovely touch" on social media and a "show of class."
Nice to see & touch of class from the Israel players, mind Gordon had to get other kit for the mascots because his jacket was too small 🤣🤣🤣

— Clyde (@highlandclyde) November 21, 2018
The Israel players giving their jackets to the mascots during the national anthems to make sure they stayed warm made my night! 😁👍 Clearly wanted to make sure the kids were alright -it's the small things! 👍 #sweet#considerate@ScotlandNT

— Claire Morrison (@claireyzumba) November 20, 2018
Israel players giving their jackets to the shivering mascots is another proof that football is always more than just a game. #MoreThanAGame

— Ajay Abraham (@ajabraham92) November 21, 2018
So nice of the Israel players to think of the frozen mascots and give them their stadium jackets. Different class. #SCOISR

— Nicola Fielding (@Oilcan31) November 20, 2018
Once the action got underway in the crunch game in Nations League Group C1, it was Scotland who were caught cold when the Israelis opened the scoring on 9 minutes through Beram Kayal.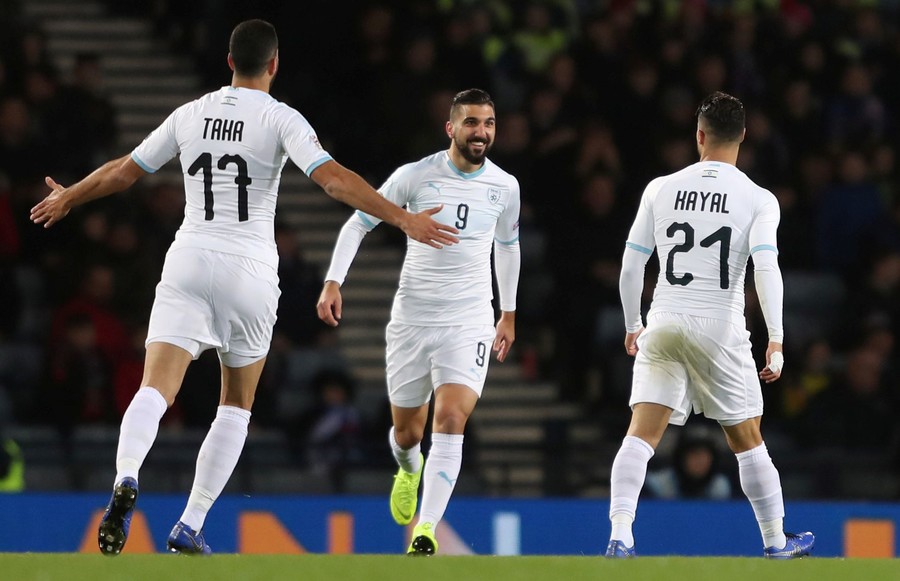 However, the Scots warmed to the task and Celtic winger James Forrest hit a hat-trick – taking to put the home team 3-1 up and in control with just over an hour played.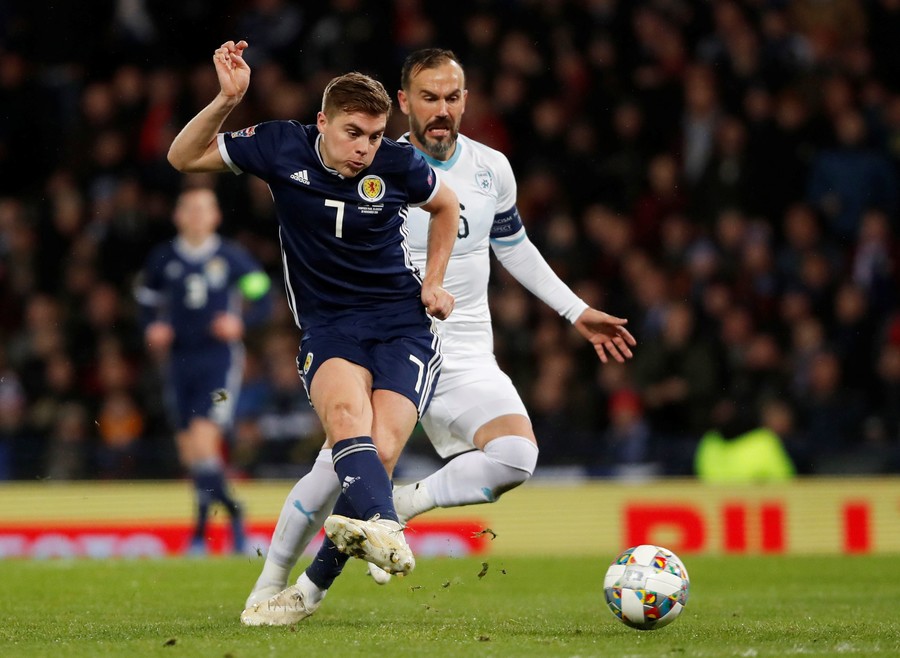 Eran Zahavi gave the visitors hope when he netted on 75 minutes, although the Scots held on for a victory which put them top of the group and sealed promotion to the second tier of the inaugural UEFA competition. They also have a guaranteed play-off spot for Euro 2020, should they fail to qualify automatically.
READ MORE: Russia miss out on UEFA Nations League promotion after defeat in Sweden
The result left Israel second in the group on six points from four games, three ahead of bottom-placed Albania.
It may come as cold comfort given the result, but at least the Israel team won praise for their warm pre-match gesture on a bitterly cold night in Glasgow.