Tennis ace Venus Williams settles 'wrongful death' lawsuit over pensioner death car smash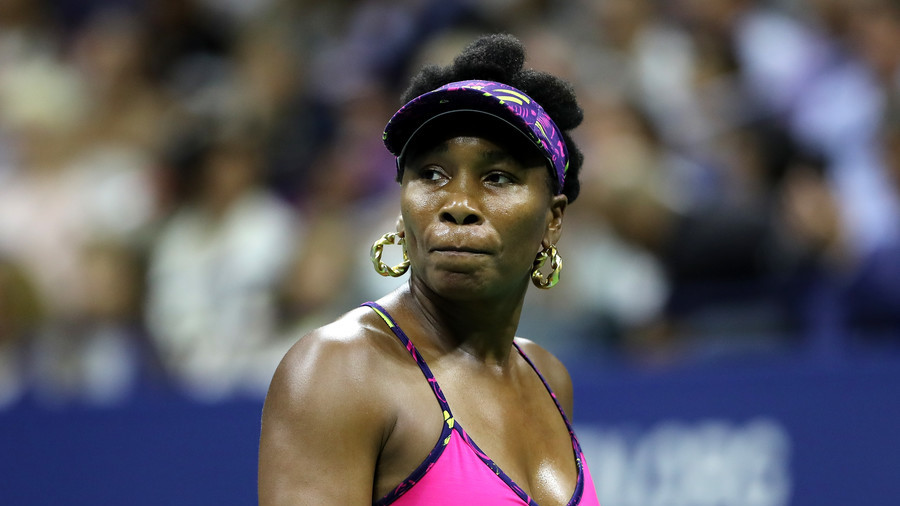 Venus Williams has settled a wrongful death lawsuit over a car crash in which a 78-year-old pensioner was killed and his wife seriously injured in Palm Beach, Florida, according to court documents.
READ MORE: Venus Williams cleared of wrongdoing over fatal car crash
The crash occurred in June 2017 when the vehicle of Linda Barson careered into the right side of Williams' car as the 5-time Wimbledon winner drove through an intersection in Palm Beach Gardens.
Barson received significant injuries, including a cracked sternum and broken wrist, while her husband Jerome, who was in the passenger seat, died 13 days later from injuries suffered in the crash.
Police initially charged Williams, 38, of running a red light and violating Barson's right of way, but later rescinded their statement after inspecting CCTV footage, which showed that Williams had lawfully entered the intersection on a green light before being cut off by a third vehicle, forcing her to stop. When Williams resumed driving, she was directly in the path of Barson, who also had right of way.
READ MORE: 'Unacceptable': Aussie footballers' blackface as Williams sisters sparks fresh racism storm (PHOTOS)
"Based on this investigation and relevant Florida statutes, no charges will be filed," a statement from Palm Beach Gardens Police read last December.
According to attorney's for Jerome Barson's family, the multiple Grand Slam winner, older sister of Serena, had been reluctant in coming forward to talk about and give testimony about the incident.
The terms of the agreement between Williams and the estate of Jerome Barson weren't included in the documents, per USA Today.