World Cup winner Mendy trolls Trump over 'Make France Great Again' tweet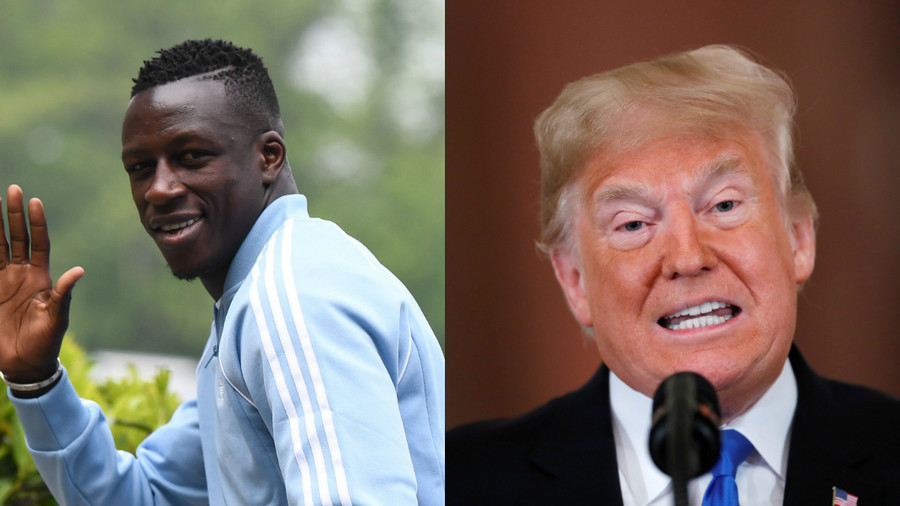 World Cup winner Benjamin Mendy has issued a cheeky riposte to Donald Trump after the US leader issued a Twitter plea to "MAKE FRANCE GREAT AGAIN" while mocking French counterpart Emmanuel Macron.
Trump's 'bromance' with French President Macron came to a very public end over the weekend during the US leader's visit to Paris.
In stark contrast to their previous public displays of affection, Macron openly took aim at Trump by stating "nationalism is a betrayal of patriotism" as the tension between the pair was openly on display.
READ MORE: Trump fires back at European leaders after damp reception in France
Once the trip was over, a seething Trump launched a series of tweets in which he mocked Macron, threatened new wine tariffs against France, and questioned the idea of a European army – before signing off with a typically bold imploration to "MAKE FRANCE GREAT AGAIN."
The problem is that Emmanuel suffers from a very low Approval Rating in France, 26%, and an unemployment rate of almost 10%. He was just trying to get onto another subject. By the way, there is no country more Nationalist than France, very proud people-and rightfully so!........

— Donald J. Trump (@realDonaldTrump) November 13, 2018
On Trade, France makes excellent wine, but so does the U.S. The problem is that France makes it very hard for the U.S. to sell its wines into France, and charges big Tariffs, whereas the U.S. makes it easy for French wines, and charges very small Tariffs. Not fair, must change!

— Donald J. Trump (@realDonaldTrump) November 13, 2018
France and Manchester City defender Mendy – one of football's most active social media users – was clearly not content to let the apparent slight on his nation slide.
He waded into the diplomatic waters to shut down Trump's apparent belligerence toward his nation.
Mendy reposted Trump's tweet along with the message: "Don't worry bro," adding with two stars to signify the number of World Cup titles France have to their name.
Mendy, 24, was part of the team that helped Les Blues to the second of those titles in Russia this summer.
READ MORE: Vive la dab! Macron does dance move with World Cup winner Pogba (VIDEO)
The post to Mendy's more than 1 million followers has been 'liked' over 50,000 times - and although that puts it some way short of Trump's original tweet, the US leader unsurprisingly has a considerably bigger following at more than 50 million.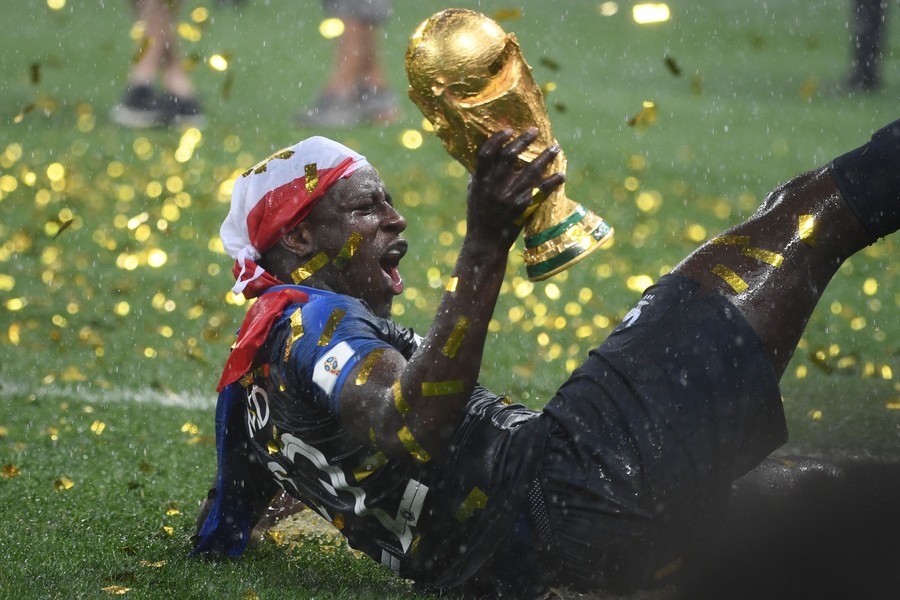 The French had also come out in force in the replies to Trump's original tweet, posting pictures of their latest World Cup triumph among the various criticism of the US leader and reasons why France was, in fact, already great enough.
France is already great.... for a couple of reasons 1) you aren't it's president. 2) cheese. #micdrop 🎤

— ZKT (@goezavin) November 14, 2018
Mendy was forced to withdraw from national team duty after suffering a knee injury while playing for Man City in Sunday's derby win over Manchester United, meaning he will miss the upcoming Les Bleus games against the Netherlands and Uruguay.
However, he is expected to be fit in time for City's next league game later in November.