The curious case of Derrick Lewis, the UFC's unlikely title challenger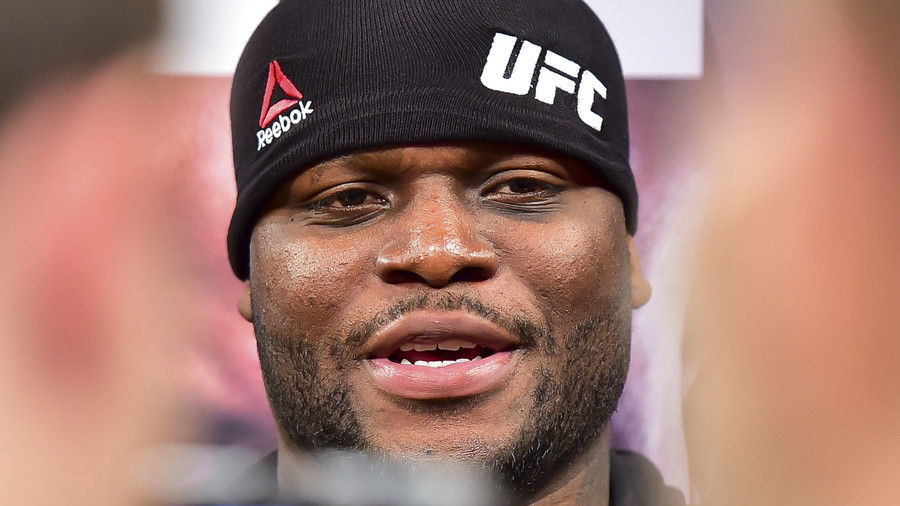 Derrick Lewis said less than a month ago that he wasn't ready for a title shot. Saturday night he faces Daniel Cormier for the UFC heavyweight title in one of the most high profile main events of the year.
As the clock wound down last month in the UFC 229 heavyweight clash between Lewis and his Russian counterpart Alexander Volkov, it seemed that the result was set in stone.
Volkov had dominated the fight. His long frame had proved an effective barrier to the concussive strikes that 'The Black Beat' had been throwing like baseball pitches throughout the first 14-minutes.
Volkov had won the first two rounds at a canter and was seconds away from winning the third, too.
And then, with barely 15-seconds remaining on the clock, it happened. An exhausted Lewis uncorked a thunderous strike which turned his opponent's legs to jelly, crumpling him to the canvas under his own weight.
Lewis followed him to the ground, cementing one of the unlikeliest come-from-behind victories in recent UFC history.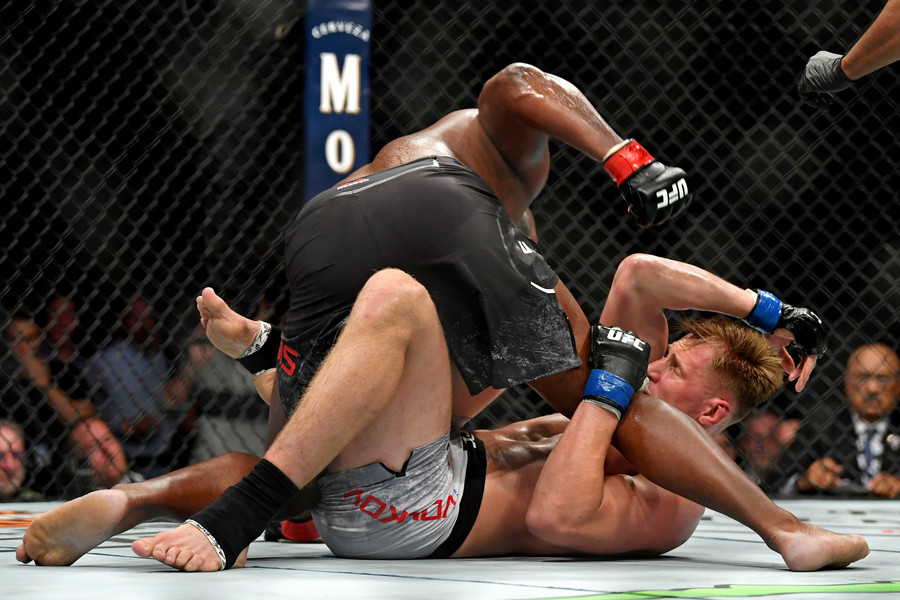 But that wasn't the end of the entertainment. What followed was one of the more unique post-fight interviews you will ever see - and a big part of the reason that, less than a month removed from that contest, Lewis will challenge Daniel Cormier for the UFC's heavyweight title inside the world's most famous fighting arena, Madison Square Garden in New York City.
"My balls was hot," uttered Lewis when asked by UFC commentator Joe Rogan why he had stripped down to his boxer shorts after the fight.
"I ain't all that technical and all that but I'm getting there," he then reasoned of his performance, the ninth win in his last ten bouts.
Lewis' recent record is about as good as it gets in the UFC, particularly at heavyweight where the majority of the fighters in the division are capable of one fight-ending strike at any moment. As seven of those opponents have found out to their detriment, perhaps no one in the organisation possesses the type of one-punch KO power owned by the 33-year-old Louisiana native.
READ MORE: Derrick Lewis stuns Alexander Volkov with late KO
Surely a title shot was the next obvious move for Lewis, a notion put to him in the post-fight interview by Joe Rogan. Lewis, though, wasn't so sure.
"I need to sit my black ass down and do some more cardio," he explained. "F**k what you're talking about right now. I ain't trying to fight for no title right now on a gas tank like that, s**t."
But as fate would have it, that is exactly what is next for 'The Black Beast', whose social media following doubled in the aftermath of his unique post-fight comments. The UFC were left scrambling for a main event for their third annual event in Madison Square Garden after the previously announced featured attraction between Valentina Shevchenko and Sijara Eubanks failed to ignite interest from MMA fans.
Despite his previous comments Lewis agreed to step in and face double-champ Cormier, signalling that the opportunity to become champion outranks the risk of losing.
In terms of cardio, wrestling and overall top level experience it is hard to look past Cormier but the term 'puncher's chance' is especially applicable when you consider the natural gifts owned by Lewis - namely the ability to separate any man on earth from his consciousness with a single strike.
This fight comes with an interesting post-script too. Brock Lesnar, the former UFC champion who has been earning his keep in the world of professional wrestling recently, is likely to challenge the winner.
READ MORE: UFC chief Dana White reveals talks with Mayweather team on Khabib fight
There had been whispers that Lesnar would be in attendance in New York on Saturday, though they have since been hushed by various members of the MMA media. An eventual showdown between Lesnar and Lewis, though? Prepare for fireworks.