FIFA to block plans for Barcelona v Girona La Liga game in US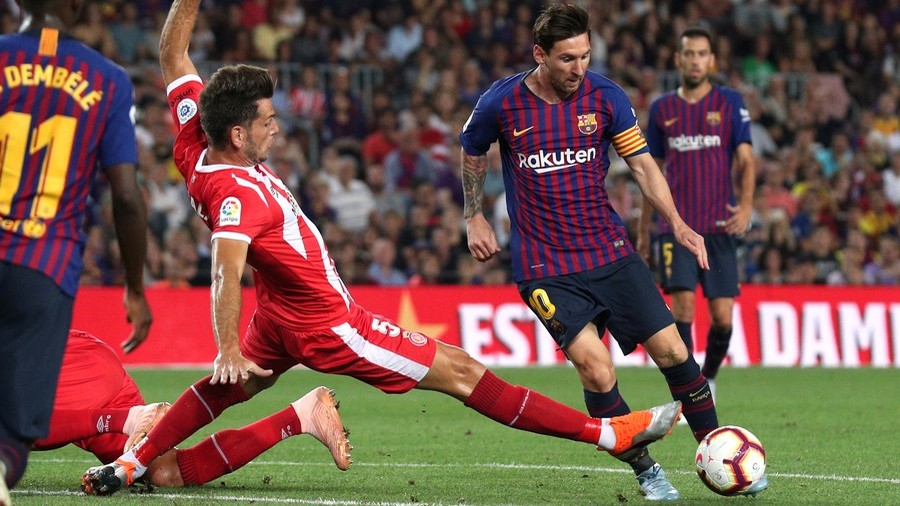 The FIFA Council dealt a damning blow to plans for a Spanish La Liga fixture to be held in the US, with president Gianni Infantino saying the body had "clear views" that domestic games should be played in their home countries.
Plans have been made for Barcelona to meet Girona in a La Liga game in Miami in January, as part of a 15-year deal between the Spanish league and sports and entertainment company Relevant.
However, the move needs the approval of several bodies to progress – including the Spanish FA and FIFA, both of which have spoken out against the step.
At a FIFA Council meeting in Rwanda on Friday, Infantino reiterated that world football's governing body was against the step.
"Consistent here with the opinion already expressed by football stakeholders committee, the council emphasised the sporting principle that official league matches must be played within the territory of the respective member association. So the council has very clear views on that," Infantino said in Rwandan capital Kigali.
La Liga reportedly responded to the news by saying it would take the case to the Court of Arbitration for Court, should FIFA formally reject the plans.
The Spanish players' union has previously spoken out against the idea, while the country's government has reportedly expressed concerns that the planned January fixture between Barca and Girona – two Catalan clubs – could boost calls the profile of separatists in Catalonia.
READ MORE: La Liga in the US: Barcelona v Girona in doubt over Catalan independence concerns
On other matters, the FIFA Council avoided a potentially devastating rupture by postponing a decision on the introduction on new international competitions.
UEFA members had threatened to walk out of the conference if Infantino pressed ahead with a vote on the plans, which would see the expansion of the Club World Cup and the introduction of a global version of UEFA's recently-introduced Nations League concept.
In an apparent climbdown, Infantino said a taskforce would continue to look at the plans before they are discussed again at the FIFA Council meeting in Miami in March.