Brazil legend Ronaldo becomes main owner at Spanish club Valladolid in €30mn deal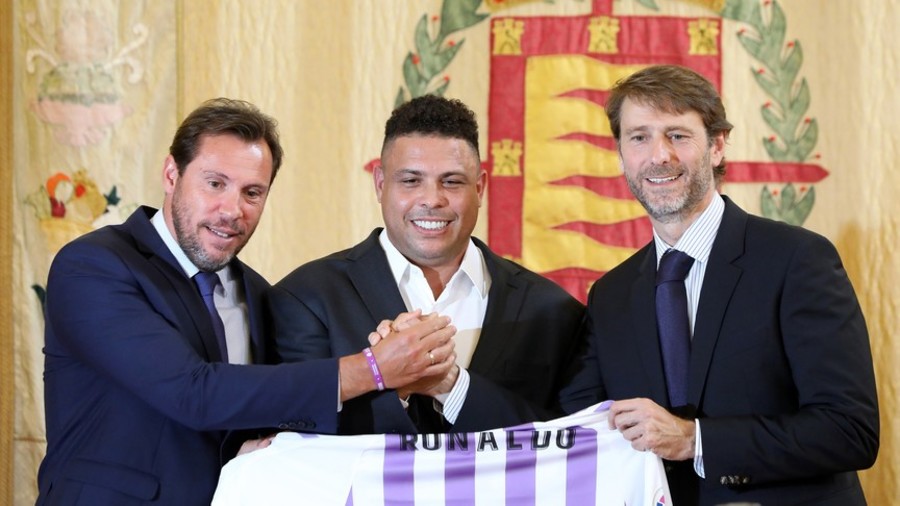 Brazilian football icon Ronaldo has become the majority shareholder at Spanish club Real Valladolid, purchasing a 51 percent stake in the team for a reported €30 million.
The World Cup winner hung up his boots in 2011 after a glittering 18-year career which included spells at Barcelona, Real Madrid, AC Milan, and Inter Milan.
The 42-year-old's latest move in the game comes in an ownership capacity, after a long-awaited deal was confirmed which sees him become the primary owner of La Liga club Valladolid.
Ronaldo, who netted 62 goals in the famous yellow of Brazil, said that he was prepared for the role as head of the board of directors.
"I have gone through many stages in my training in football to prepare. Football is a passion," the two-time Ballon d'Or winner said at a press conference on Monday.
"We have the best resources to meet our goals, goals that are not going to stay here because we want to grow to achieve our dreams.
"This new management will be defined by four words: competitiveness, transparency, revolution and social.
"I assure you that you will find me as a lover of Castilla-Leon, Valladolid and Real Valladolid.
"We want to form the best possible team to compete and report clearly our management. There will be a clear social content in all our actions.
"I want everyone to form this club and invite the fans to participate in this project. Give us ideas, opinions, criticisms and hopes. I want you to be part of the present and future of Real Valladolid."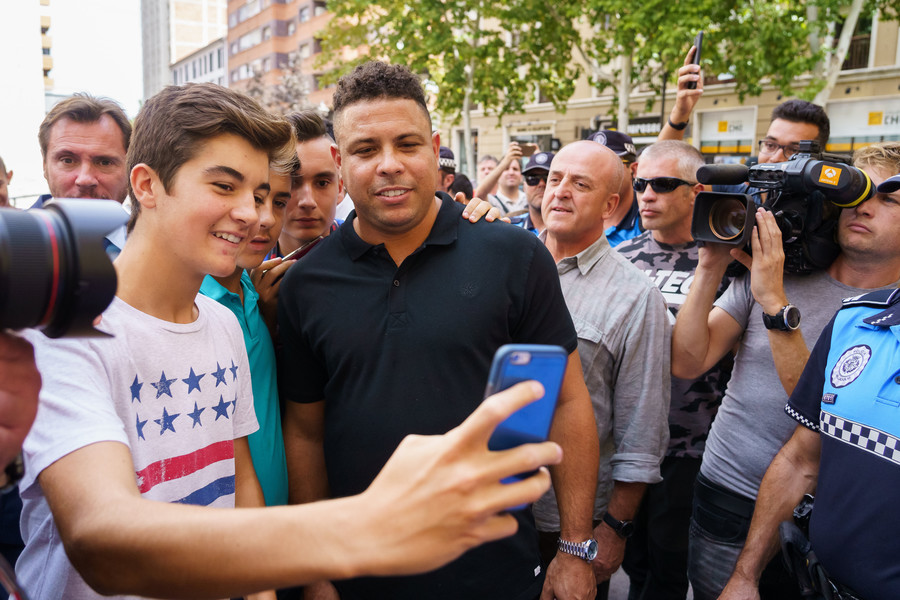 Valladolid president Carlos Suarez, who will remain in the position, also praised the move, saying it would "put us on the map now."
"I thought it was the best for the club, and that's what I bet, you'll see that it's the ideal option for Valladolid," Suarez added.
Ronaldo has recently recovered from a bout of ill health that saw him hospitalized on the Spanish island of Ibiza in August.
READ MORE: Brazil legend Ronaldo expected to be released from hospital after health scare
He will look to help Valladolid improve on their current position of 16th in La Liga, with the club from northern Spain winless after three games.
The team have returned to Spain's top tier after four seasons in the second division.