Ramzan Kadyrov vows to organize fight between Lobov and Tukhugov 'on any terms'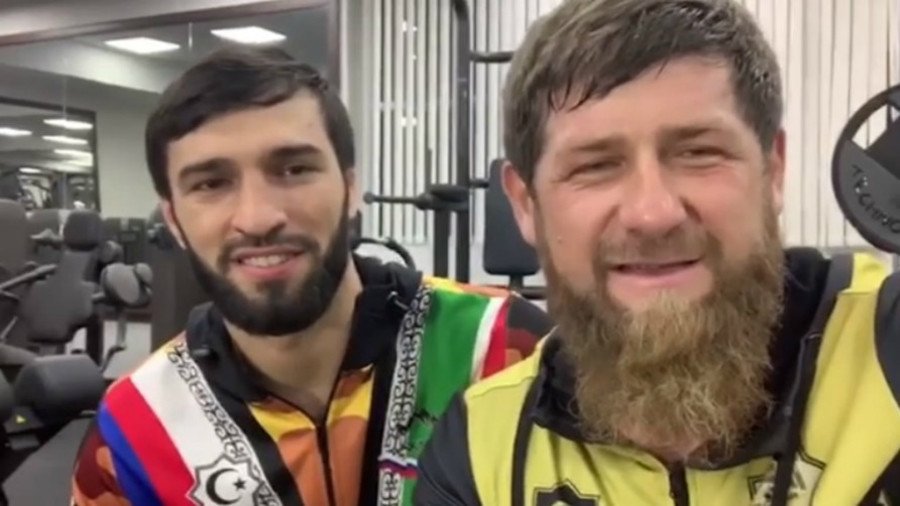 Chechen leader Ramzan Kadyrov has vowed to organize a fight between Conor McGregor's friend Artem Lobov and Zubayra Tukhugov, the sparring partner of Khabib Nurmagomedov whose UFC bout was canceled following the UFC 229 brawl.
A possible solution for Lobov and Tukhugov, who are looking to fight each other but aren't likely to clash in the UFC octagon, given the history of bad blood between the members of McGregor and Nurmagomedov teams, has been offered by Kadyrov via social media.
READ MORE: 'I saw you slap Conor. That's not our custom': Chechen leader Kadyrov to Tukhugov after UFC229 brawl
"We welcome the bold statements... This is appealing to us and our spirit," Kadyrov wrote on Instagram, captioning a video message showing him and Tukhugov in the gym.
"If the fight between Zubayra Tuhugov and Artyom Lobov will be impossible within the UFC, we welcome (you) to any of the world's combat platforms. We will organize the fight at the highest level and guarantee decent pay to Artem... As an option, I offer to organize a fight under the Akhmat banner in Grozny, assuming, of course, it was a man's challenge from Artem, and not empty publicity, as has become popular in our time," added the head of Russia's Chechen Republic.
The two were originally scheduled to clash at the UFC Fight Night event on October 27, but Chechen native Tukhugov was removed from the card due to his involvement in the post-fight brawl at UFC 229, when he entered the octagon and exchanged strikes with McGregor.
READ MORE: Massive post-fight brawl mars Khabib win over McGregor at UFC 229
Tukhugov is now awaiting the UFC's decision regarding his future in the organization. His friend and teammate Nurmagomedov has already threatened to leave the UFC, should they fire Tukhugov.
Lobov, who is keen to face the Chechen fighter in the octagon, posted a response to Kadyrov within one hour, accepting the offer and promising to donate all his winnings to orphaned children.
You can share this story on social media: