Bolt football dream stumbles after Aussie contract offer 'well short of $3mn demands'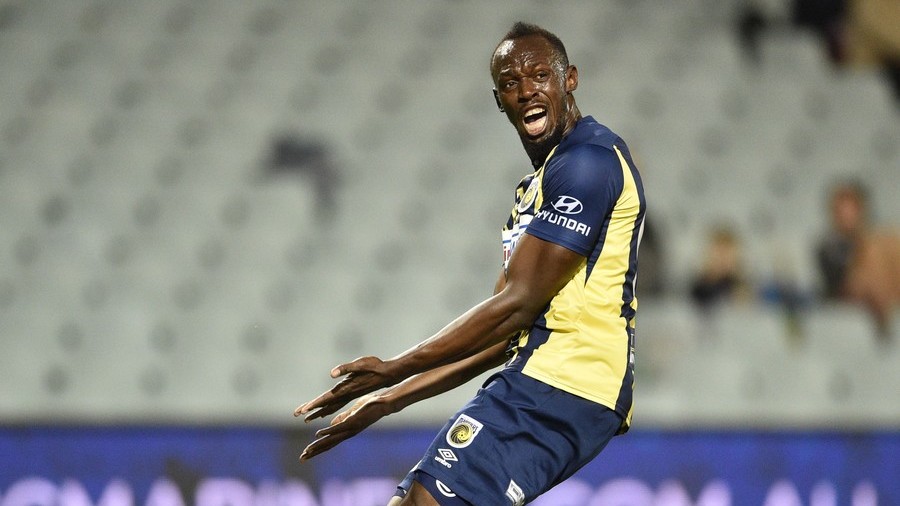 Usain Bolt's future at Australian football team Central Coast Mariners has been cast into doubt after the contract offered by the club fell well short of the reported $3 million the sprint star is said to be requesting.
Bolt has been on trial at the Mariners for the past two months as he pursues his dream of a professional football career.
It was reported over the weekend that the A-League outfit had offered Bolt a contract, which is now reported to be around $150,000.
READ MORE: Bolt 'receives contract offer' from Aussie team
Bolt is said to be considering the proposal, although it falls well short of the reported $3 million the eight-time Olympic champion was expecting.
The Mariners said that an agreement with Bolt was now "unlikely" without a financial contribution from an external third party.
In the meantime, Bolt will not train with the Mariners squad so as to ensure "there is no distraction" ahead of the A-League clash with Melbourne City, the club added.
Bolt recently turned down a guaranteed two-year deal from Maltese champions Valletta, who are aiming to break into the Champions League. Despite the rejection, the club said the offer would still be on the table, should Bolt reconsider.
READ MORE: Bolt turns down 2-year deal with Champions League hopefuls
The Jamaican 100m and 200m world record holder opened his goal-scoring account for the Mariners when he bagged a double in a recent friendly.