Aussie TV host under fire for Usain Bolt 'slavery' joke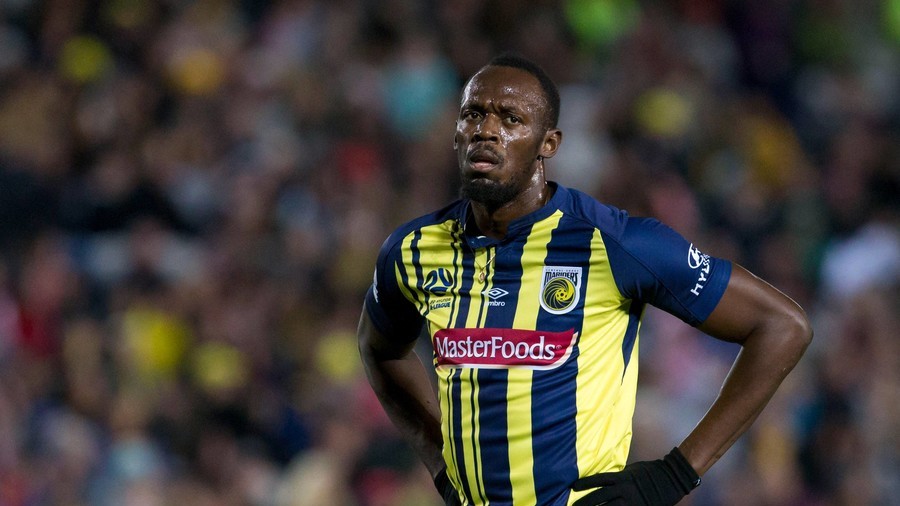 Australian TV presenter David Koch has come under fire for using the word "slavery" to describe the potential sale of Usain Bolt from an Aussie football club, where the sprint star is attempting to forge a professional career.
Bolt has been on trial at A-League club Central Coast Mariners in New South Wales for the past two months, and opened his goal-scoring account for the club with a double in a recent friendly.
READ MORE: Usain Bolt bags 1st goals of football career on 1st start for Australian club (VIDEO)
That has led to rumors of interest from Maltese champions Valletta FC, with the club reportedly keen to sign the world's fastest man as they bid to break into the Champions League.
Discussing speculation that Bolt could first sign for the Mariners and then be sold on to the European club, Koch said on breakfast TV show 'Sunrise': "So the Mariners sell him for money, they make a lot of money out of it?"
Co-host Mark Beretta replied: "It's a win-win. You keep him, great. You sell him, so be it, that's the tough world of professional football."
Koch then left his co-hosts stunned by adding, "who said slavery was over ... anyway, no," before cutting himself short.
"Who said slavery was over?"

This is what Kochie had to say about the transfer of one of the world's greatest athletes, Usain Bolt, on Sunrise this morning. #sun7

Unbelievable. pic.twitter.com/0uHr3QhzKR

— Weh Yeoh (@wmyeoh) October 15, 2018
The reference to slavery prompted shock and anger from some viewers, who slammed the veteran Seven Network presenter.
Just watched 10 seconds of @sunriseon7 and Kochie nearly blurted out some kind of slavery joke? What the hell dude?

— generic doe (@genericjoesmith) October 15, 2018
Koch took to Twitter to post an apology, although appeared to dig himself an even bigger hole with the explanation that "there's no slavery any more. People have rights."
1/2 On @sunriseon7 this We were talking about how good it is for Bolt and the Mariners at news he was getting offers from European clubs.
Basically the use of the word slavery is a reference I've used to defend players who want to trade clubs or change jobs in Sport...

— David Koch (@kochie_online) October 16, 2018
2/2 that you can't keep them... it's a free world. There's no slavery any more. People have rights.
I admit it was clumsily put this morning when talking about Bolt shifting clubs so early and I should have explained it better.

— David Koch (@kochie_online) October 16, 2018
If you don't have those thoughts, you don't say those thoughts. You've screwed up again!

— Michael Tomalaris (@miketomalaris) October 16, 2018
This is just the worst explanation for this. Cringeworthy.

— SwampyD (@swampd1515) October 16, 2018
The gaffe-prone presenter has come under fire before, including while convering the earthquake disaster in New Zealand back in 2011, when he tweeted: "Up since 3.20am yesterday... time to sleep like the dead."
READ MORE: 'I'm not a professional footballer yet' – Usain Bolt questions drug test request
Eight-time Olympic champion Bolt, 32, is pursuing a life-long dream of a career in professional football, having hung up his track spikes last summer.
Before embarking on a trial with the Mariners, he trained with Borussia Dortmund in Germany, Mamelodi Sundowns in South Africa and Stromsgodset in Norway.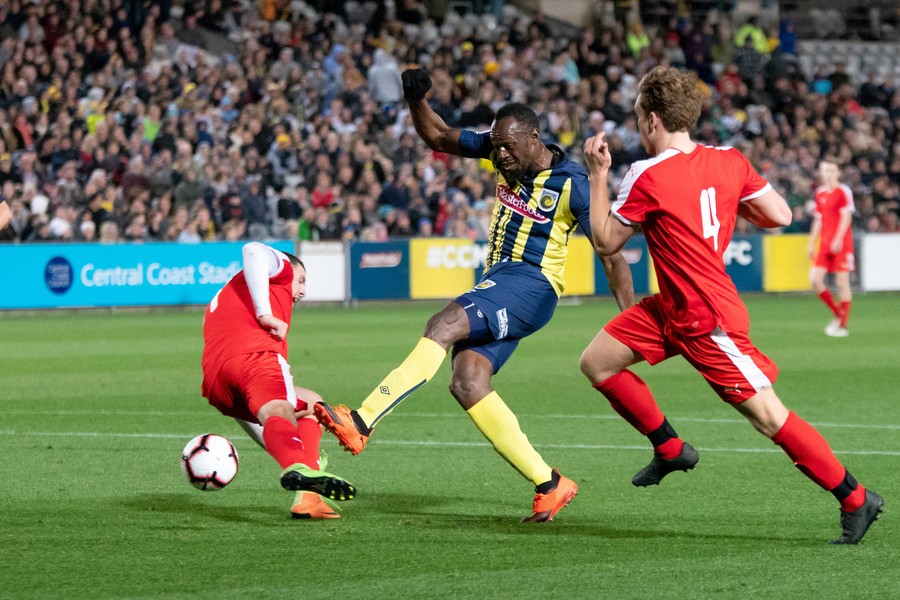 The Mariners are yet to offer him a contract, although Valletta FC are reportedly prepared to offer him a two-year professional contract.