Nadal & Djokovic urged to cancel Saudi exhibition match amid journalist murder claims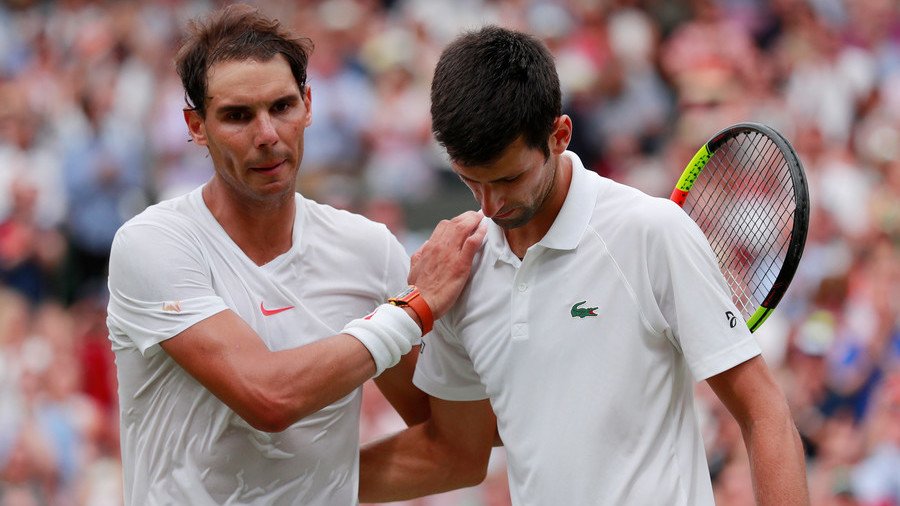 Tennis stars Rafael Nadal and Novak Djokovic have been urged to cancel an exhibition match in Saudi Arabia amid uproar over the disappearance of journalist Jamal Khashoggi, who is alleged to have been killed by a Saudi hit squad.
READ MORE: Tennis star Nadal helps clean-up operation in flash-flood hit Majorca (VIDEO)
The world's top two players were set to face each other as part of the King Salman Tennis Championship, scheduled to take place on December 22 in Jeddah.
The event has sparked controversy with fans and human rights activists urging the players to snub the competition in response to the journalist's alleged murder at the hands of a Saudi hit squad at the country consulate in Istanbul, Turkey.
Khashoggi, an outspoken critic of Crown Prince Mohammed bin Salman, has been missing since October 2, after he walked into the Saudi consulate in Istanbul to obtain divorce documents.
Khashoggi's fiancée, who was waiting outside the consulate, fears he was kidnapped or killed inside the building.
Following Khashoggi's disappearance Turkish media published pictures of people whom they claim to be Saudi agents sent to kill the journalist.
READ MORE: German tennis ace Zverev terrifies ballboy with celebration at Shanghai Masters (VIDEO)
Amnesty International has called on the tennis duo to use their star clout to highlight human rights issues in Saudi Arabia.
"It's up to Nadal and Djokovic where they play their lucrative exhibition matches, but if they go to Jeddah we'd like to see them using their profiles to raise human rights issues. Tweeting support for Saudi Arabia's brave human rights defenders would be a start," Allan Hogarth of Amnesty International was quoted as saying by the Times.
Neither Nadal nor Djokovic – who will reportedly receive $1 million each for their participation – have commented on the controversy surrounding their planned match.
You can share this story on social media: