Tennis star Nadal helps clean-up operation in flash-flood hit Majorca (VIDEO)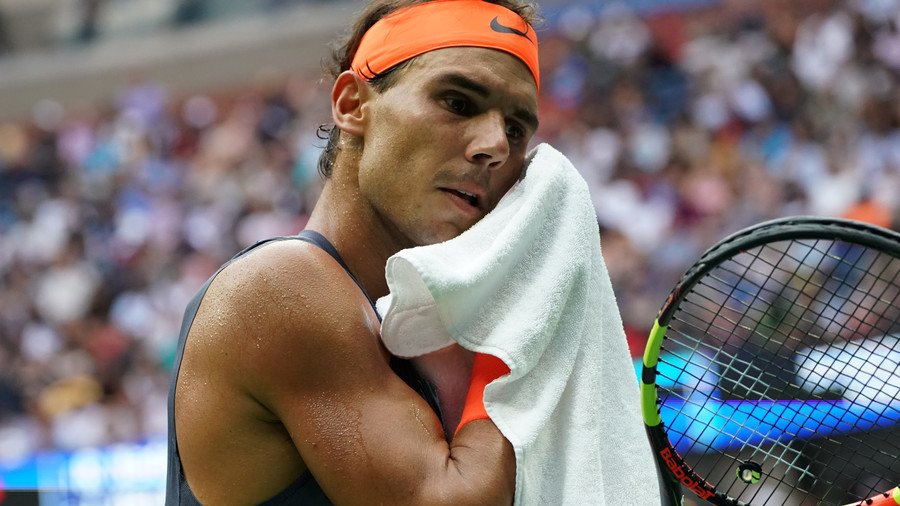 Spanish tennis icon Rafael Nadal has taken part in a clean-up operation in his native Majorca after the region was hit by deadly flash floods.
Heavy rains poured down on the Spanish island of Majorca on Tuesday night, with flash floods claiming lives of at least 10 people, including three foreigners.
READ MORE: German tennis ace Zverev terrifies ballboy with celebration at Shanghai Masters (VIDEO)
Muddy water engulfed the town, sweeping away vehicles and forcing people to climb rooftops and trees to get to safety.
The world number one tennis player, who was born in Majorca, expressed his condolences to the families of the victims and came to the island to help clean up the mess left by the torrential rain.
Día triste en Mallorca. Mi más sincera condolencia a los familiares de los fallecidos y heridos por las graves inundaciones en San Llorenç. Tal y como hicimos ayer volvemos a ofrecer hoy las instalaciones de @rnadalacademy para todos los afectados que necesiten alojamiento

— Rafa Nadal (@RafaelNadal) October 10, 2018
"Sad day for Majorca. I express my sincere condolences to the relatives of the deceased and injured by the serious floods," Nadal wrote on Twitter on Wednesday.
The 32-year old was spotted with a broom, cleaning away thick mud from the streets which were hit with more than 20cm of rainfall in just a few hours.
The 17-time Grand Slam winner also provided shelter at his tennis academy in Manacor for displaced people whose homes were severely damaged by the flash flood.
You can share this story on social media: