'Disgusting': Spaniard Fernando Verdasco under fire for berating ball boy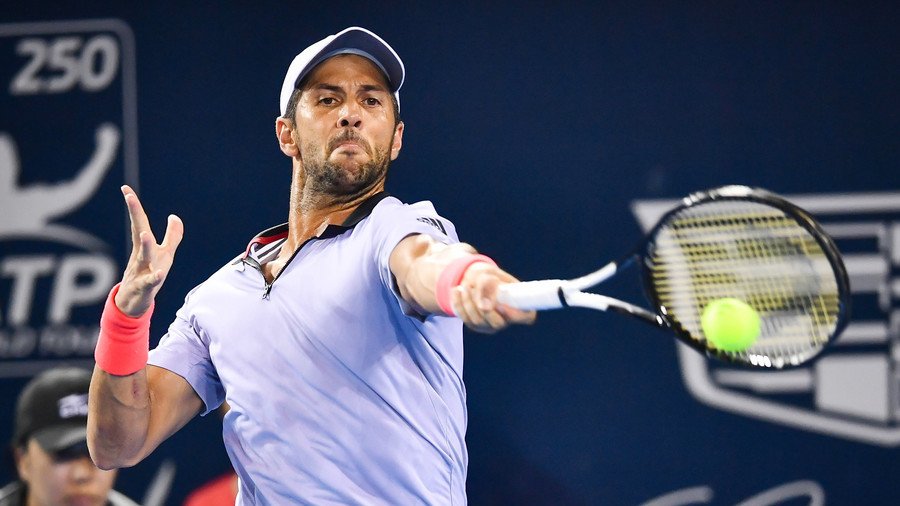 Spanish tennis ace Fernando Verdasco has been slammed on social media for shouting at a ball boy who wasn't quick enough to bring him a towel during his semi-final match at the Shenzhen Open in China.
READ MORE: 'You were not coaching': Serena Williams signals anger at coach over US Open scandal
The world number eight, who faced a tough encounter with Japan's Yoshihito Nishioka, couldn't control his temper, exploding at the boy standing next to him. The Spaniard angrily gestured at the youngster, signaling him to hurry up when giving him a towel.
The 34-year-old was given a warning by the match official for his on-court outburst, which was branded "disgusting" by tennis fans and pundits.
The episode triggered uproar on social media, with many users condemning Verdasco's behavior and calling on tennis bosses to toughen punishment for such outbursts.
Verdasco's tantrum appeared to affect his game, as he lost the match to his Japanese opponent 1-6 6-3 7-6, crashing out of the competition in China.
It was not the first time the Spaniard had vented his anger on court – earlier this year he threw a towel at a ball boy at the ATP tournament in Hamburg, Germany.
You can share this story on social media: