UK cafe's 'Ronaldo sex biscuits' leave bad taste amid rape claims (PHOTO)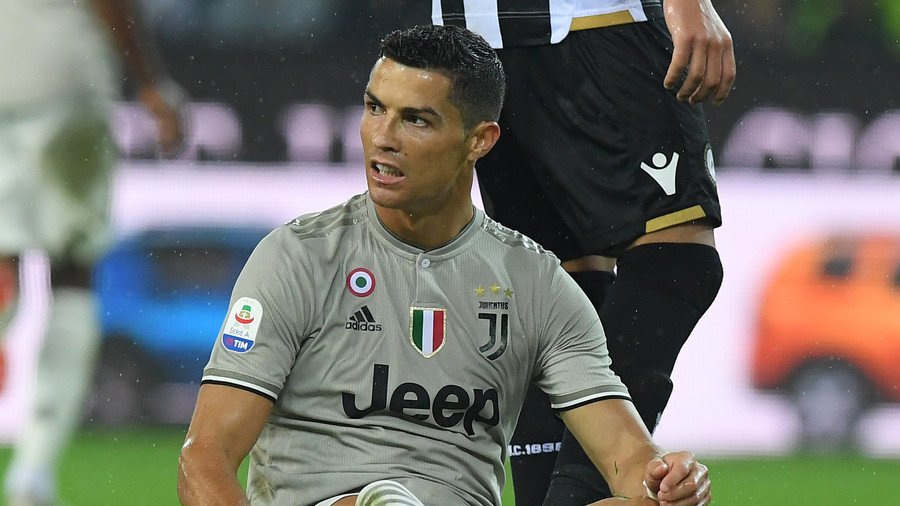 A UK cafe has been accused of making light of rape after selling biscuits shaped to depict Cristiano Ronaldo having sex. The Portuguese star is currently fighting allegations of sexual assault against a US woman.
Worcester cafe 'Our Taste of Portugal' released the biscuits shaped to show the Juventus player having sex, with owner Jose Goncalves saying the snacks were intended as a joke.
"Our idea was to make 30 cookies and play with the situation with our friends and clients, in which it was well accepted and everyone found a joke," Goncalves said.
The cafe reportedly sold more than 70 of the biscuits for 50p ($0.66) each, claiming that the Portuguese "laugh off everything."
However, the stunt has left a bad taste in the mouths of some, with people accusing the cafe of making light of sexual assault.
Lydia Johnson, who works at local a sexual assault referral center, condemned the cafe, saying: "I couldn't really believe it when I saw it on Facebook, I was disgusted to hear about it."
"There's really no circumstance when it's ever going to be OK... it's disappointing and infuriating really to think anybody would think it was a good idea," Johnson added, according to Worcester News.
Others writing on BBC Hereford and Worcester's Facebook page said the sense of humour behind the treats was "weird," and that they "cannot believe anyone would find these biscuits funny."
Goncalves, who is Portuguese but has lived in Worcester for 10 years, posted an apology on the cafe's Facebook page, but hit out at reports on the scandal: "I love Cristiano Ronaldo. I'm going to defend Ronaldo because I believe in his version [in the rape claims].
"Regarding cookies, radio used the word 'rape' of its own free will. I have nothing to do with it. Our idea was to make 30 cookies and play with the situation with our friends and clients in which it was well accepted and everyone found joke. One day only!
"It was very malicious what radio posted on the page. I did not authorize it. I am homosexual and abused as a child. If there are people who do not like to hear that word, then I am one of them. I'm sorry if I made people feel bad. I just have to say sorry to everyone."
READ MORE: 2nd woman accuses Cristiano Ronaldo of sexual assault, lawyer reveals
Ronaldo, 33, stands accused of anally raping Kathryn Mayorga in a Las Vegas hotel room after a night spent partying in 2009.
The footballer has categorically denied the allegations, claiming that the encounter was consensual. Lawyers for the player recently said that details of the case, first reported by German news magazine Der Spiegel, were "complete fabrications."
Las Vegas police have confirmed they have re-opened an investigation into the case.
You can share this story on social media: