'Slanderous denunciation': Disgraced ex-UEFA boss Platini files complaint over FIFA 'conspiracy'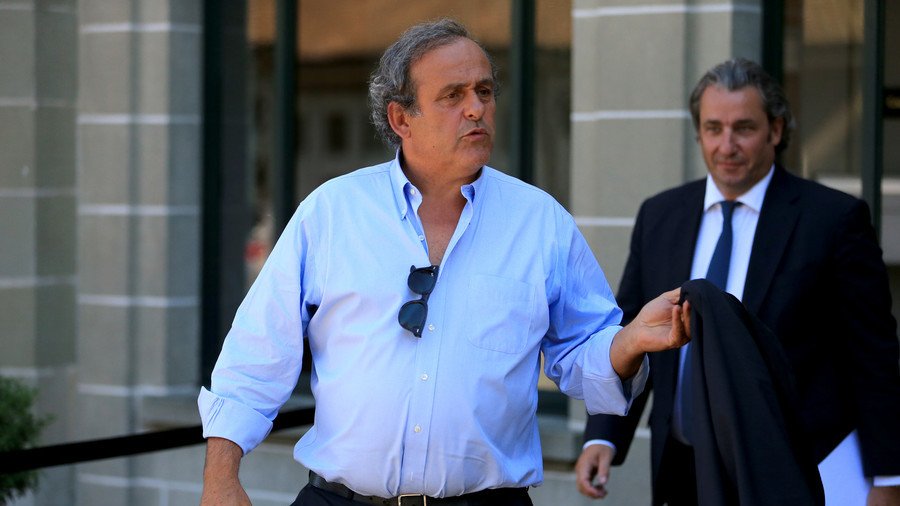 Former UEFA president Michel Platini has filed a lawsuit for "slanderous denunciation" and "criminal conspiracy" against FIFA in a bid to prove he was the victim of a plot by organization officials to ban him from football.
READ MORE: Russian footballers Kokorin & Mamaev behind bars for 2 months awaiting trial over drunken assaults
Platini served as UEFA president from 2007-2015 before being banned by world football's governing body FIFA for financial misconduct over a $2 million payment he received from then-FIFA president Sepp Blatter for work as a presidential adviser.
The former France and Juventus playmaker has now filed a complaint for "slanderous denunciation" and "criminal conspiracy to commit the offense of slanderous denunciation," over his ban, AP reported.
Platini's lawyer, William Bourdon, said that "there are strong indications of a conspiracy aimed at bringing down Michel Platini."
Bourdon also said that the payment for Platini's work in the role for Blatter from 1998-2002 was "regular and transparent whereas some have pretended to acknowledge the idea that it was a baseless and hidden remuneration."
READ MORE: Former FIFA boss Blatter claims Qatar cheated to host World Cup
According to French sports magazine Le Monde, former FIFA legal head Marco Villiger, former FIFA audit and compliance committee chairman Domenico Scala and Blatter are suspected by Platini of orchestrating his fall.
Before moving into the politics of footoball, Platini was an accomplished player and captained Italian side Juventus to European Cup glory in 1985, scoring the winning goal in a final infamous for the tragic Heysel Stadium disaster, and also led his national side France to glory at UEFA Euro 1984, scoring in that final too.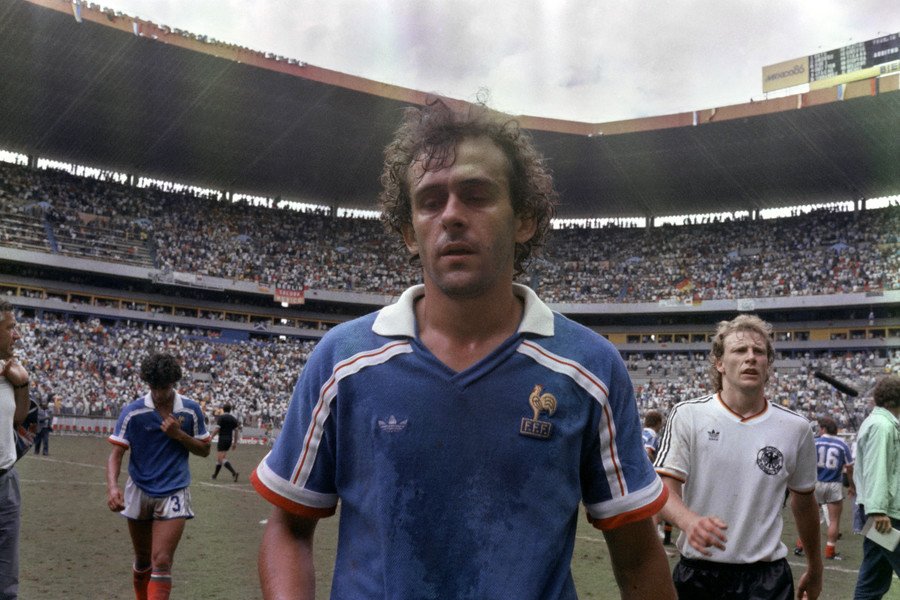 Earlier this year, Platini admitted the draw for France '98 - the tournament for which he stood as co-president of the World Cup Organising Committee - was deliberately rigged so that the host nation had a far greater chance to meet holders Brazil in the final for an ideal showpiece to the tournament.
"When we organised the calendar, we did a little trickery," Platini revealed on the program France Bleu. "When you are at home and preparing for six years, you want to be able to enjoy things."
You can share this story on social media: