'Our common victory': Khabib Nurmagomedov thanks Vladimir Putin after meeting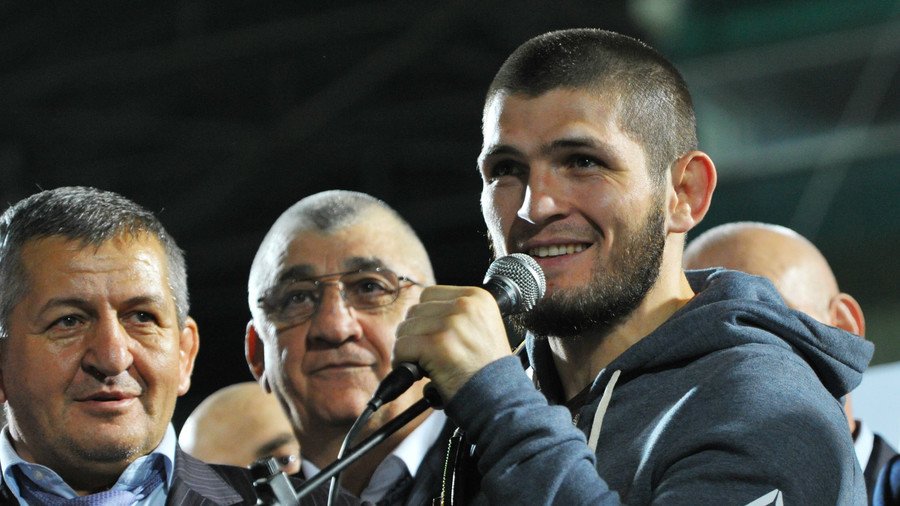 UFC lightweight champion Khabib Nurmagomedov took to social media following his meeting with Vladimir Putin, to express the gratitude for the 'warm welcome' by the Russian president.
"Thank you very much Vladimir Vladimirovich for the warm welcome and congratulations," the 30-year-old Nurmagomedov wrote in Russian on his Instagram, captioning the photo showing him and his father Abdulmanap Nurmagomedov sitting across the Russian president.
READ MORE: Putin to Khabib on UFC brawl: 'When someone provokes us from outside, there can be hell to pay'
"It's a big pleasure that my victory brought so much joy to our multinational country. It's our common victory," he concluded.
At the meeting which happened on Wednesday, on the sidelines of the 'Russia – Country of Sports' forum in the city of Ulyanovsk. Putin congratulated the native of the southern Russian republic of Dagestan on his "worthy and convincing" submission win over MMA superstar Conor McGregor in Las Vegas on Saturday.
READ MORE: Khabib Nurmagomedov submits Conor McGregor at UFC 229 (PHOTOS)
Russian president also spoke about the mass brawl that happened after the fight, when Nurmagomedov leapt over the cage to confront McGregor's teammates. While it is preferable to keep emotions in check and stick to the sports principles of discipline and mutual respect, "anyone could have jumped [from the cage] in the same way," Putin said.
"If we are attacked from the outside, not only you, we could all jump in such a way… there could be hell to pay," Putin told Khabib and his father.
You can share this story on social media: