Khabib v McGregor set to smash pay-per-view record by 1mn – UFC chief White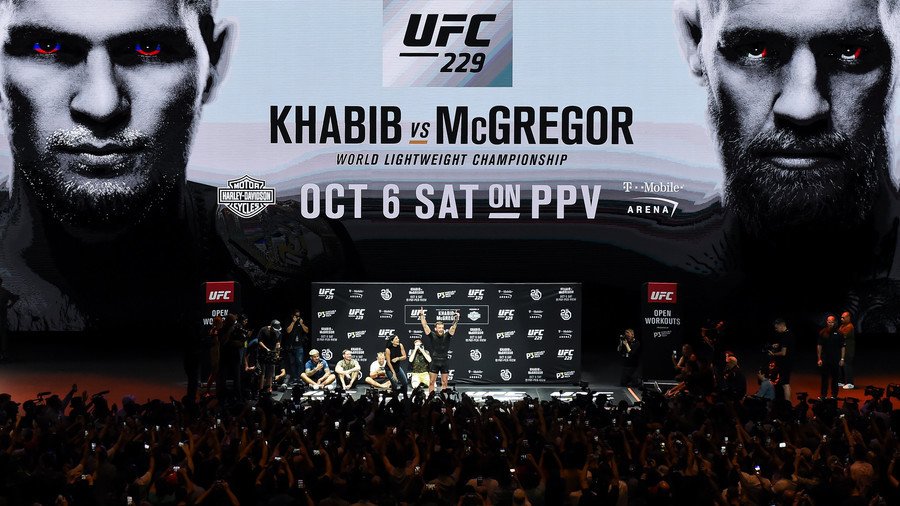 Fight fans might be divided over who will win Saturday's UFC 229 showdown between Khabib Nurmagomedov and Conor McGregor, but one thing looks certain – the MMA mega-bout will see unprecedented revenues for the promotion.
Undefeated Russian Nurmagomedov puts his lightweight title on the line against Irishman McGregor – the sport's largest draw – in what has been billed as the biggest fight in MMA history.
The figures appear to back that up, with the fight heading toward the 3 million pay-per-view mark, according to UFC chief Dana White - smashing the initial prediction of 2 million and obliterating the current record of 1.65 million buys set when McGregor faced Nate Diaz in August 2016.
"This thing is breaking every record we've ever had as far as numbers go," White said of the bout at the T-Mobile Arena.
"If you look at Mayweather-McGregor, the first episode of [online promotional series] Embedded, in 24 hours, did 800,000 views. This one did 1.7 million.
"If you look at the most popular, when we did the world tour press conferences [with Mayweather, McGregor], London was the biggest. Over the last year, that's done 4.7 million views. In the last two weeks, since the [New York press conference with Nurmagomedov and McGregor], we're almost at 4.7 million views.
"I told you guys we were trending at 2 million pay-per-view buys. We're trending closer to 3 million pay-per-view buys," White added, according to ESPN. Prices are currently set at $64.99 for purchases.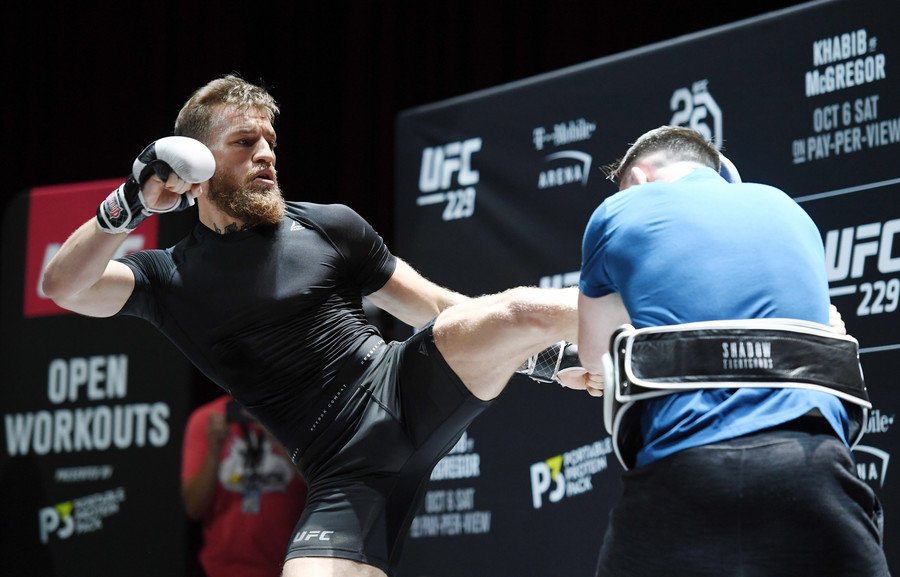 If it hits the 3 million mark, it would be the third highest pay-per-view in history of any sport, behind only McGregor's boxing match against Floyd Mayweather last year – which saw an estimated 4.4 million buys, and Mayweather's fight against Manny Pacquiao in 2015, which set a record with 4.6 million.
READ MORE: War of Words: The best quotes from Conor & Khabib's 'darkest' UFC 229 presser (PHOTOS/VIDEO)
The gate revenues for the bout between the undefeated Russian and Irishman McGregor – who was the first man to win titles in two UFC weight classes – are also expected to be second-largest ever for the UFC, behind the $17.7 million raked in from UFC 205 in New York in 2016, when McGregor beat Eddie Alvarez in his last outing in the Octagon.
"There have been massive ticket sales from the U.K. and Ireland," White said. "This is also the largest gate we've ever done in Las Vegas and second-biggest gate in UFC history. This thing is going to come in $17 million."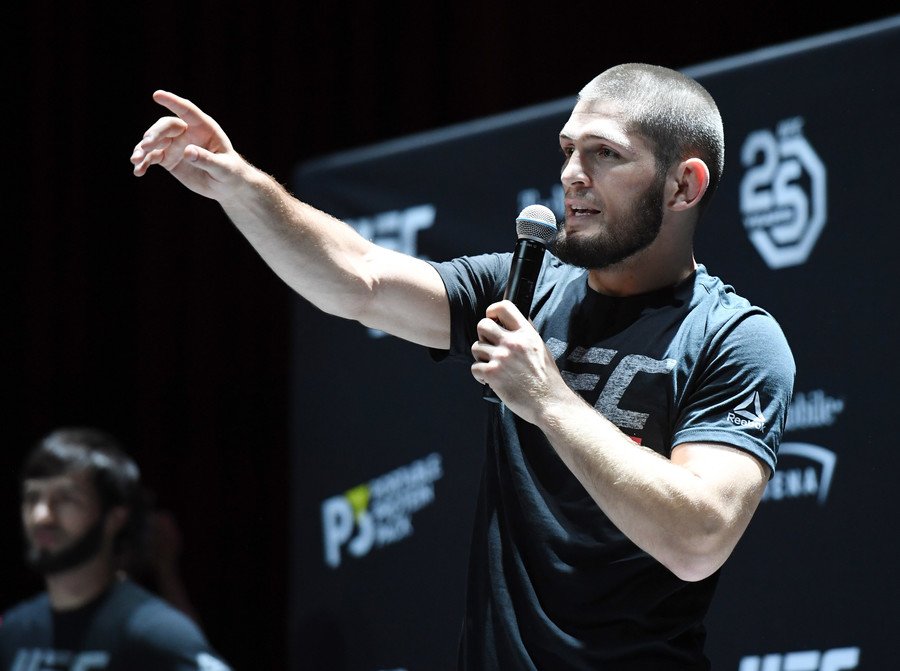 McGregor, 30, has said he will make a "good, solid" eight-figure sum from fighting Nurmagomedov at UFC 229, which is part of a new six-fight deal with the UFC.
Nurmagomedov has not discussed his share, but his manager, Ali Abdelaziz, has previously said: "If Khabib can make $10 million, I'd be happy."
You can share this story on social media: