'Conor is narcissistic. If you spar hard, you won't be friends' - ex-McGregor teammate on UFC star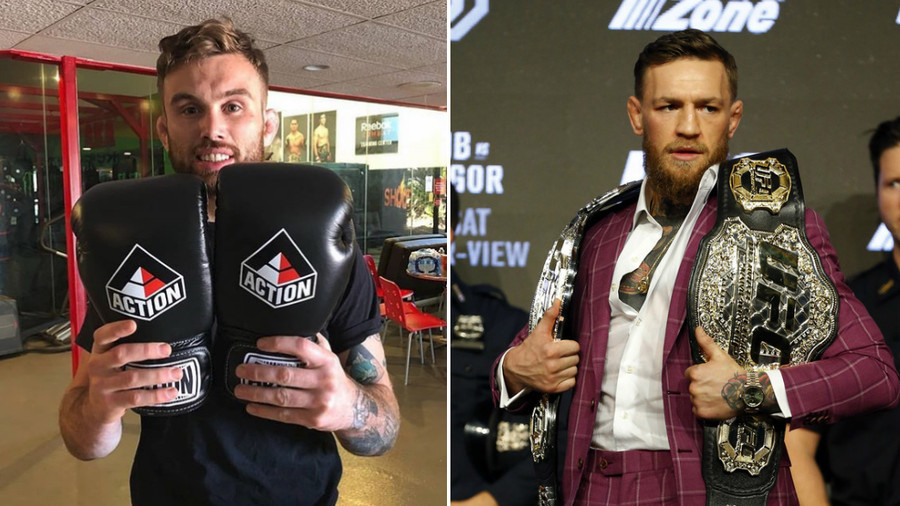 MMA fighter 'Magic' Myles Price has taken a swing at ex-teammate Conor McGregor by attacking the former UFC lightweight champ's attitude in camp, claiming 'The Notorious' is "narcisstic" and "not very nice to be around".
READ MORE: War of Words: The best quotes from Conor & Khabib's 'darkest' UFC 229 presser (PHOTOS/VIDEO)
Irishman Price, who has a pro MMA record of 10-7, and trained with McGregor at the Straight Blast Gym (SBG) in Dublin, founded and run by the latter's coach and mentor John Kavanagh.
Price has since defected from the McGregor camp to train with undefeated Russian fighter Khabib 'The Eagle' Nurmagomedov at the renowned American Kickboxing Academy (AKA) gym in San Jose, California.
READ MORE: UFC wants Jones v Gustafsson rematch in December – reports
The fighter is currently helping Nurmagomedov prepare for a much-anticipated showdown with McGregor for the UFC lightweight title at UFC 229 in Las Vegas, and the fighter laid it bare about the man behind the showman.
"I'll be honest with you, I never really got on well with Conor within the gym because me and Conor sparred a lot. At the time, Conor was taking fights at lightweight," Price told the Eurobash podcast, MMA Fighting reported.
"Basically, with Conor, he's quite narcissistic. He'll see you as competition. He's not very nice to be around in the gym. If you're giving him hard spars, he won't see you as a friend after a while."
READ MORE: 'Watch your mouth if you don't want trouble!' - Russian MMA fighter to McGregor on Kadyrov comments
The Ryano Team fighter says he got "a lot of looks" when training with Khabib at AKA, many of the jibes from his new Dagestani gym mates focussing on suspicions as to whether the man from Kilkenny was a "spy".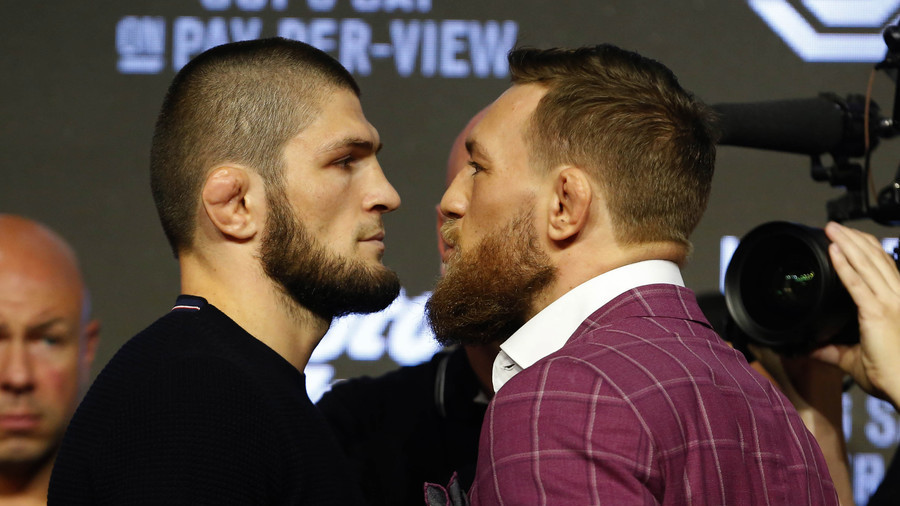 McGregor is well known for his brash, cocksure manner and scalpel-sharp putdowns, never more evident than in his New York City press conference with Khabib ahead of their match a week ago.
The self-proclaimed 'Champ Champ' unleashed numerous verbal volleys in the direction of Khabib, including accusing him of disrespecting Russian President Vladimir Putin, and bizarrely promising to defeat the fighter, from Makhachkala in Russia's Caucasus region, "in the name of the Russian people".
You can share this story on social media: