UFC wants Jones v Gustafsson rematch in December – reports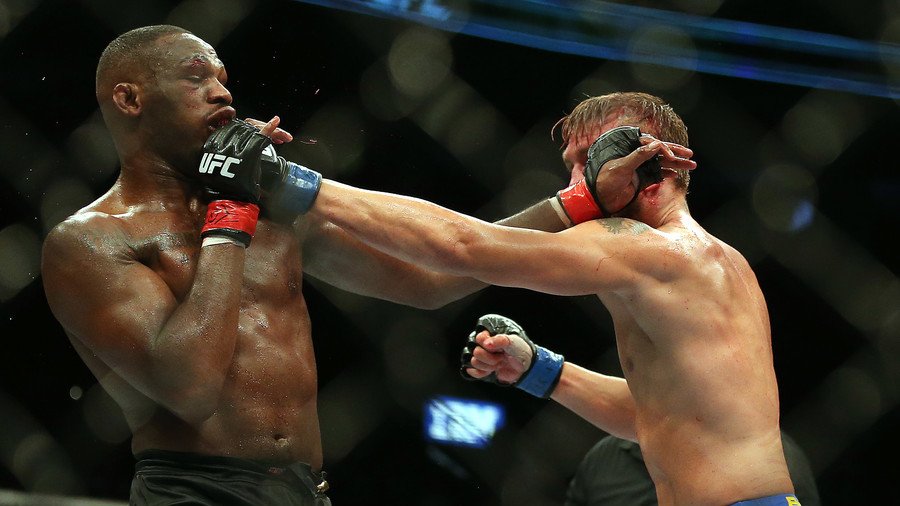 The UFC is aiming to book a rematch between former light heavyweight champion Jon Jones and Sweden's Alexander Gustafsson for December, according to reports. The first meeting between the pair in 2013 was an MMA classic.
Jones' return to the UFC was confirmed last week when he was handed a 15-month backdated suspension for a doping violation, freeing him to compete from the end of October.
READ MORE: 'Comeback season begins now': Jon Jones cleared for UFC return after doping ruling
UFC chief Dana White previously hinted that Jones would most likely return in 2019, but has now said that the promotion is hoping to set up a highly-anticipated rematch with Gustafsson at UFC 232 in Las Vegas on December 29, according to ESPN.
The pair previously met in a classic encounter at UFC 165 in September 2013, when Jones defended his light heavyweight title via a decision victory. The bruising battle is considered to be among the best fights ever seen in the promotion.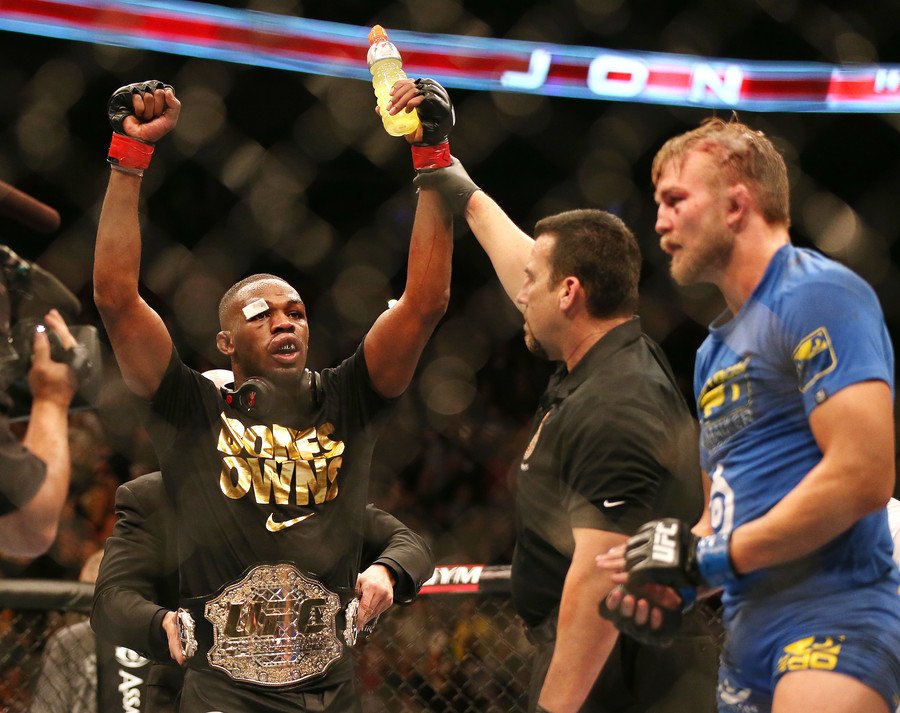 "It's one of the greatest light heavyweight title fights in history and I expect the rematch to be the same," White said in a message to ESPN.
In a wide-ranging interview with RT before the news of his return was confirmed, Jones said he was "excited" about a potential match-up against Gustafsson, 31, on his return.
"A lot of people feel like he beat me the first time we fought, which didn't happen, it was close, but he didn't beat me," Jones said about the Swede, who has a record of 18-4.
"Alexander Gustafsson is a possible first fight back, I'd love to fight him again and take him seriously this time. The first time I fought him, I wasn't living life the way a champion should be living life.
"I didn't train very hard for that fight, I'm not making excuses, but this is just the truth, I could have given it a lot more effort, I got fatigued after the first two rounds, which is something that never normally happens in my fights, so I feel like the next time I fight him, I will finish him."
The US fighter, 31, also said he was looking improve his relationship with the UFC, and president Dana White in particular.
READ MORE: 'I want to crush his confidence': Jon Jones targets 2 more victories against Daniel Cormier (VIDEO)
Jones, who has a 22-1 record, added that he was keen on "taking risks" on his return, including against heavyweights such as Francis Ngannou and Cain Velasquez, and even in crossover bouts against heavyweight boxing champions Anthony Joshua and Deontay Wilder.
"That's where my mindset is – Jones versus Anthony Joshua, or Deontay Wilder, you know, that's what people want to see," Jones said.
Before all that, however, he may well have to contend with the formidable Swede for a second time.
You can share this story on social media: