'Fruits of the imagination': Di Francesco rejects claims he racially abused Costa during spit row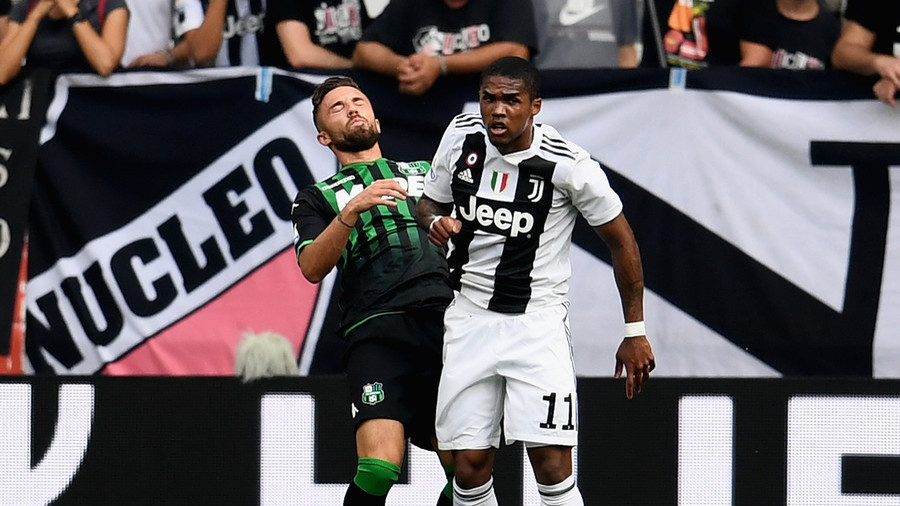 Sassuolo winger Federico Di Francesco has rejected speculation that he racially abused Juventus star Douglas Costa before the Brazilian spat at him amid a furious row in their teams' Serie A clash on Sunday.
Costa was sent off in injury time for clashing with Di Francesco, aiming an elbow and a headbutt at the Sassuolo player before spitting in his mouth.
READ MORE: 'You don't know what he said': Juventus winger Douglas Costa hits back in spit shame row
The Juventus player apologized to teammates and fans over the incident, but wrote on social media that people "did not know" what Di Francesco had said to him to provoke his anger – fueling speculation he was subjected to racist abuse.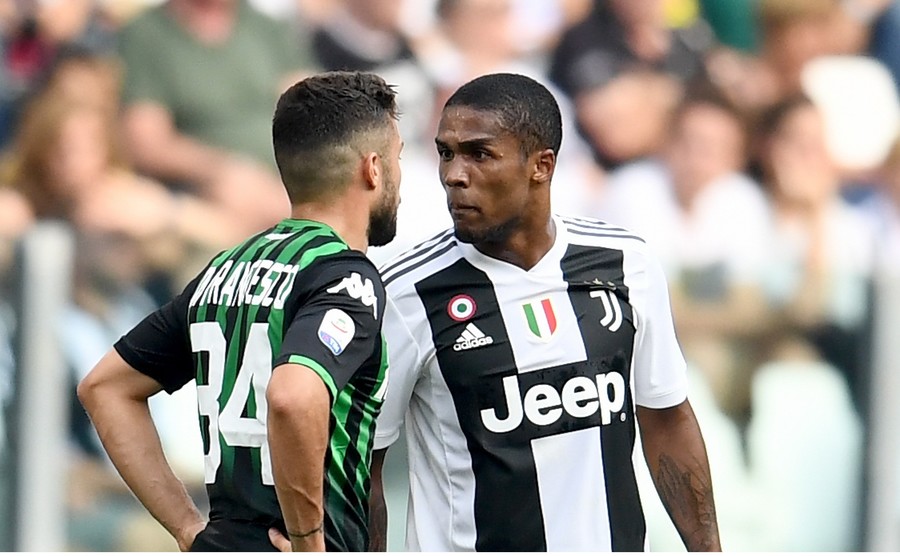 Di Francesco, 24, has now issued a statement through the club in which he criticized the suggestions he insulted Costa during the incident.
"I am profoundly upset by the allegations and the inventions which have appeared on various national media outlets," Di Francesco was quoted as saying in a tweet from the club. "All of this is offensive and denigratory."
"I will not allow racist behaviour and/or phrases that do not pertain to my values and ethics, and that are fruits of the imagination of others, be attributed to me. I ask for and demand respect."
Federico #DiFrancesco: «Sono profondamente turbato dalle illazioni e dalle invenzioni apparse su alcuni media nazionali. Tutto questo è offensivo e denigratorio»

— U.S. Sassuolo (@SassuoloUS) September 18, 2018
Federico #DiFrancesco: «Non permetto che mi vengano attribuiti comportamenti e/o frasi razziste che non appartengono ai miei valori etici e che sono frutto dell'immaginazione altrui. Chiedo e pretendo rispetto!»

— U.S. Sassuolo (@SassuoloUS) September 18, 2018
Juventus ran out 2-1 winners in the game thanks to a Cristiano Ronaldo double - his first goals for the club since his summer move from Real Madrid.
READ MORE: Easiest goal of his career? Cristiano Ronaldo FINALLY scores for Juventus (VIDEO)
However, the game was marred by the late incident with Costa and Di Francesco. Juve manager Massimiliano Allegri said after the game that Costa, 28, would "rightly" be fined over the incident, and he is likely face at least a three-game suspension.