Bible bashers: Peruvian churchgoers clash with football ultras over land dispute (VIDEO)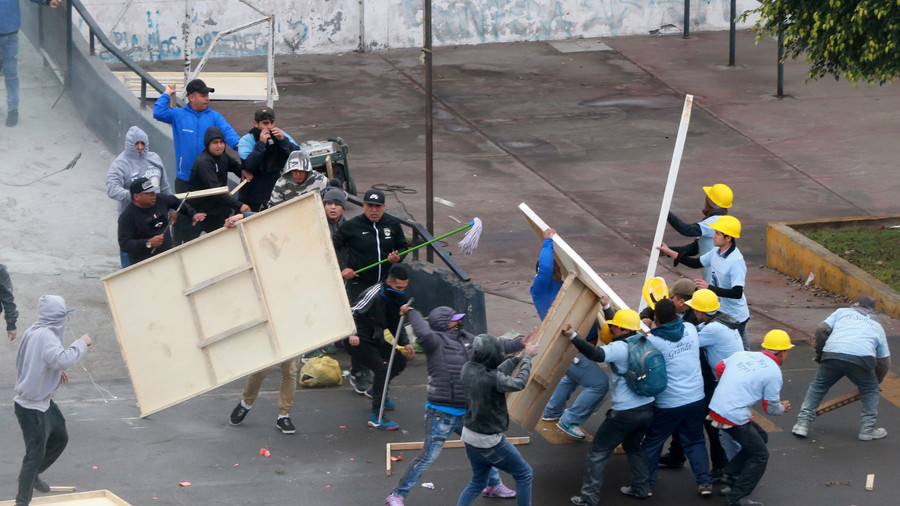 Fans of Peruvian football club Alianza Lima have clashed with local churchgoers in shocking scenes provoked by a land dispute. The church members defaced murals outside the club's stadium, prompting fury from supporters.
Around 1,500 members of the Iglesia Cristiana Mundial El Aposento Alto church stormed a parking lot outside the club's stadium on Monday, spraying graffiti on the walls and painting over murals depicting club legends, according to FourFourTwo.
Their actions sparked a furious response from the club's 'ultras', who clashed with the hard hat-wearing churchgoers amid plumes of smoke.
Ever wondered what a pitched battle between football fans and evangelical church-goers would look like? Thanks to Peru's Alianza Lima, now you don't have to... pic.twitter.com/OVLDb1ltaq

— Daniel Edwards 💚 (@DanEdwardsGoal) September 10, 2018
People on both sides were seen wielding sticks and hurling debris, as large numbers of church devotees fled the area amid shocking scenes.
Many of the evangalists remained outside the stadium after being chased away, with some brandishing bibles while behind a police cordon.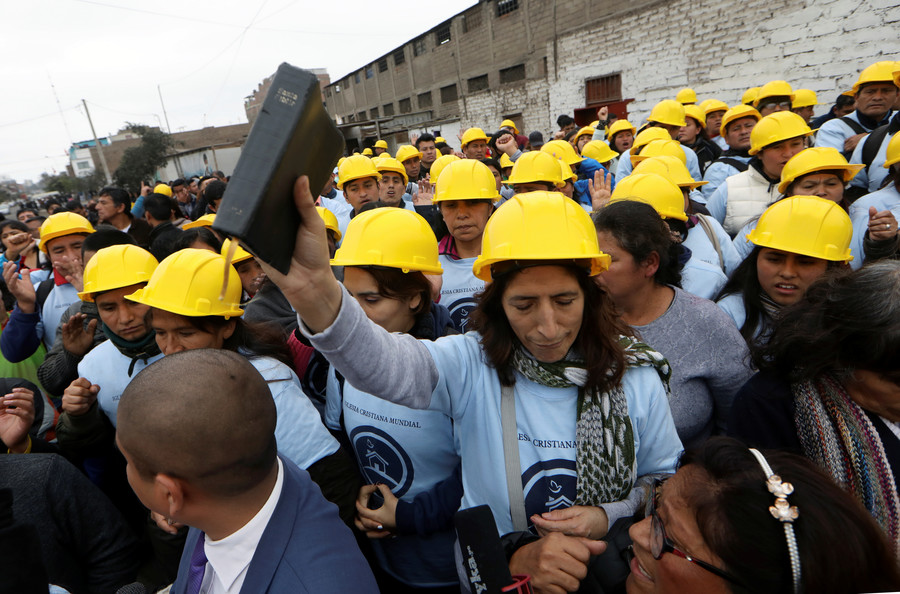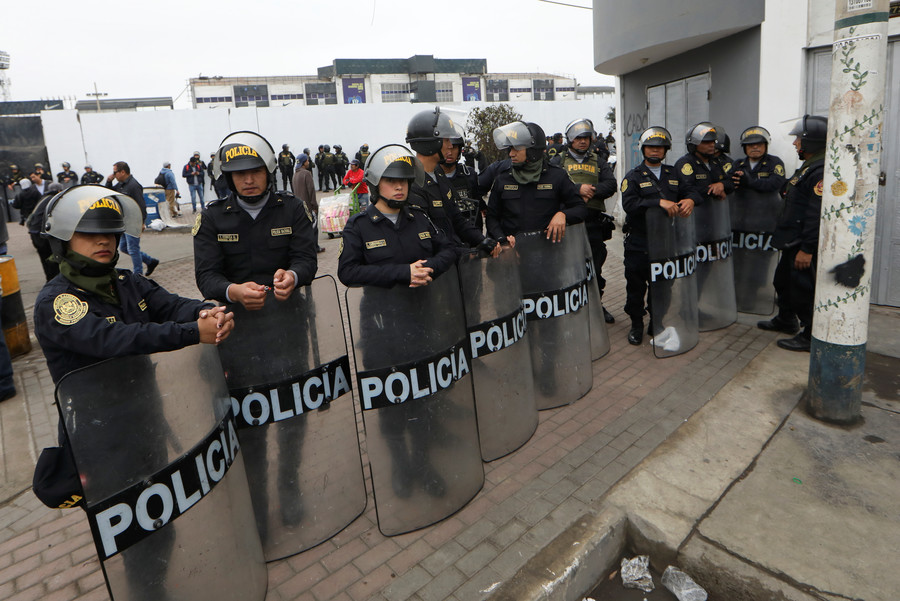 The shocking clashes stem from a dispute over ownership rights of land which includes the club's training pitches and parking lot.
The church says it legally bought the land from its previous owner, although the area was expropriated from the supposed seller in 1972 and handed to Alianza.
READ MORE: Copa Libertadores game abandoned as Brazilian fans riot over changed result
Alianza insisted in a statement that the area legally belongs to the club, and condemned the evangelists' "invasion."
It also implored Alianza fans not to respond to the churchgoers' actions, calling on them to "show that we are better in everything."
"The club has been affected by what we consider an invasion of our facilities, a fact that has been carried out without a court order and in a precarious and arbitrary manner," the statement read.
"While it is true that there is a pending issue to be resolved, we are respectful of the legal authorities.
"We ask all Alianza fans, who like us have been affected by this situation, show that we are better in everything."
Fans later returned to the scene to repaint the defaced murals on the walls of the stadium.
Founded in 1901, Club Alianza Lima are one of the most successful teams in Peru and command a large following. They have won the title 23 times, most recently in 2017.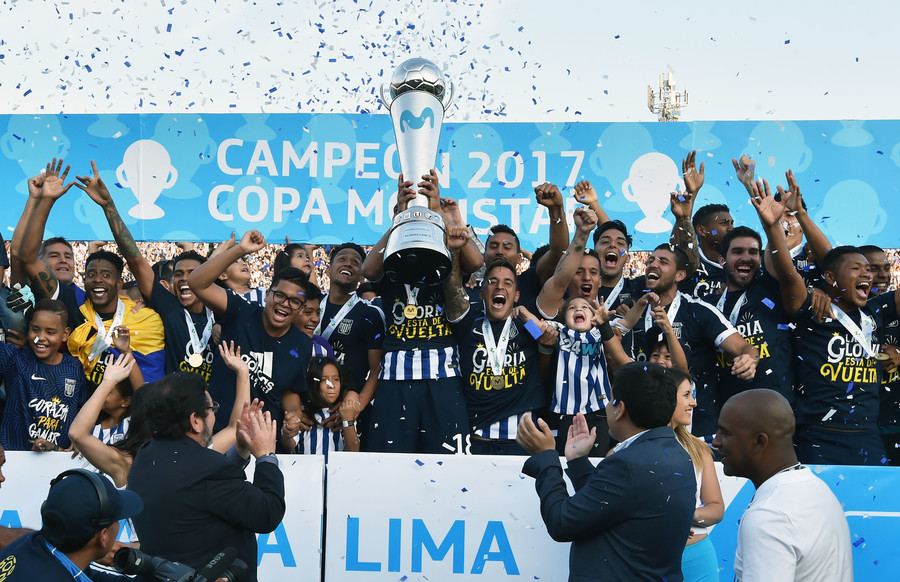 The Estadio Alejandro Villanueva is located in the neighborhood of Matute in the La Victoria District of the Peruvian capital, and can hold up to 35,000 fans.