Copa Libertadores game abandoned as Brazilian fans riot over changed result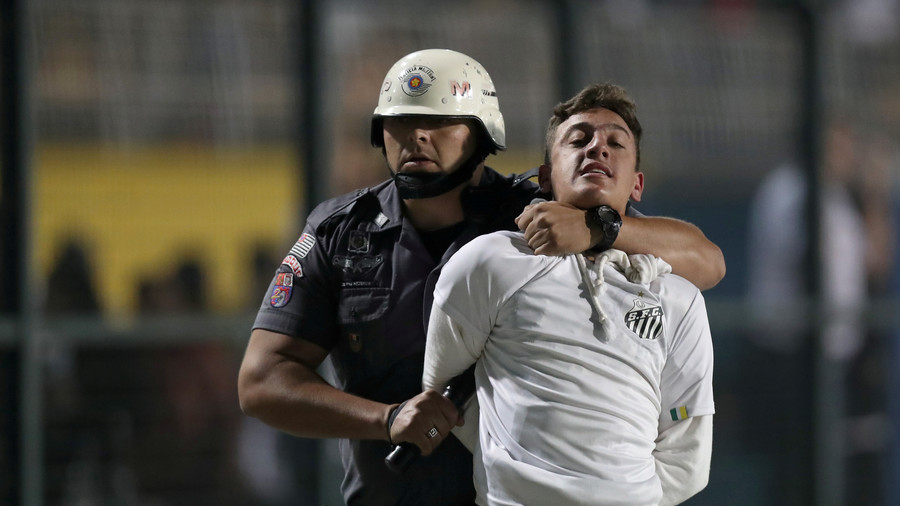 The Copa Libertadores game between Brazilian club Santos and Independiente of Argentina was abandoned on Tuesday night after the home crowd rioted in apparent fury at a penalty imposed on their team just hours before kick-off.
Despite the first leg of the tie ending 0-0 in Argentina last week, Santos were told by the South American football authorities that they would start with a 3-0 deficit for the return game in Sao Paolo as punishment for fielding an ineligible player.
READ MORE: READ MORE: '25 Germans and 2 goat f***ers': Ilkay Gundogan shows support for Ozil
With the score at 0-0 eight minutes from time in the second leg at the Pacaembu Stadium, Santos fans vented their fury by hurling fireworks at the Independiente bench, before clashing with police on the perimeter of the playing surface.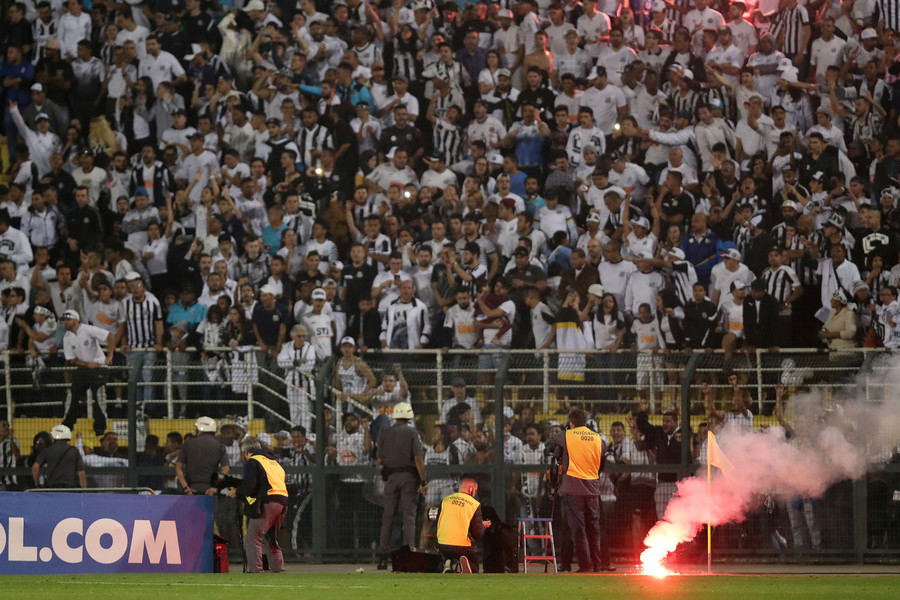 The referee ordered the players off the pitch before abandoning the match, meaning the Argentinian team progressed to the quarter-finals after the 3-0 scoreline awarded for the first leg.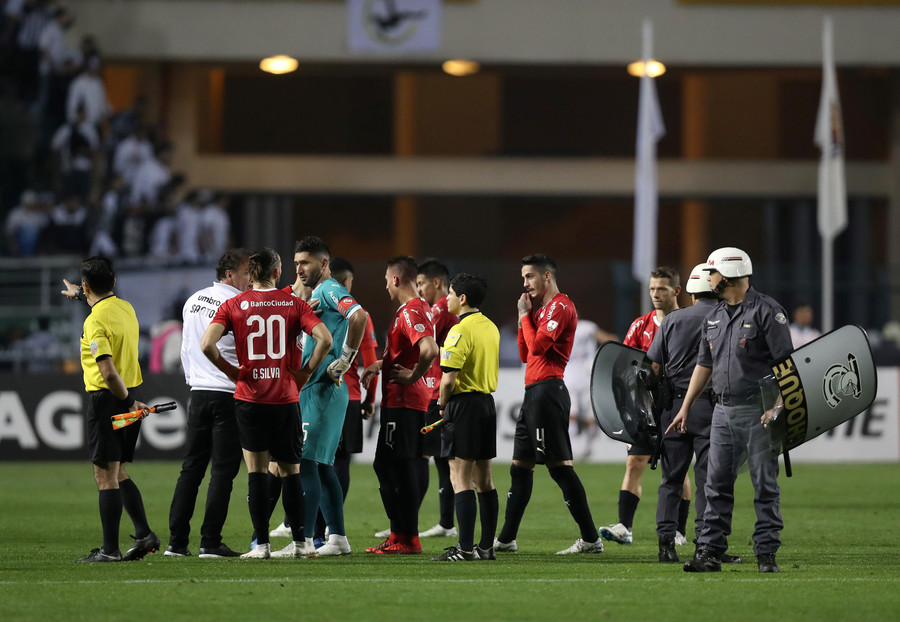 Santos supporters' fury had been sparked by the announcement from CONMEBOL – the tournament organizers – 12 hours before kick-off that the Brazilian club would be sanctioned for fielding Carlos Sanchez in the first leg.
The Uruguay international was adjudged not to have served a ban he had been handed in the competition three years previously when playing for River Plate.
READ MORE: Media marching orders: Trump shows red card to press at FIFA World Cup 2026 meeting
The authorities upheld the decision despite protests from Santos – who claimed they had checked the organization's website and had found no mention of the player's unserved ban.
Sanchez was cleared to play in the second leg, but the 45,000 home fans at the Pacaembu Stadium erupted as their team approached an exit from the tournament, which is South America's biggest club competition.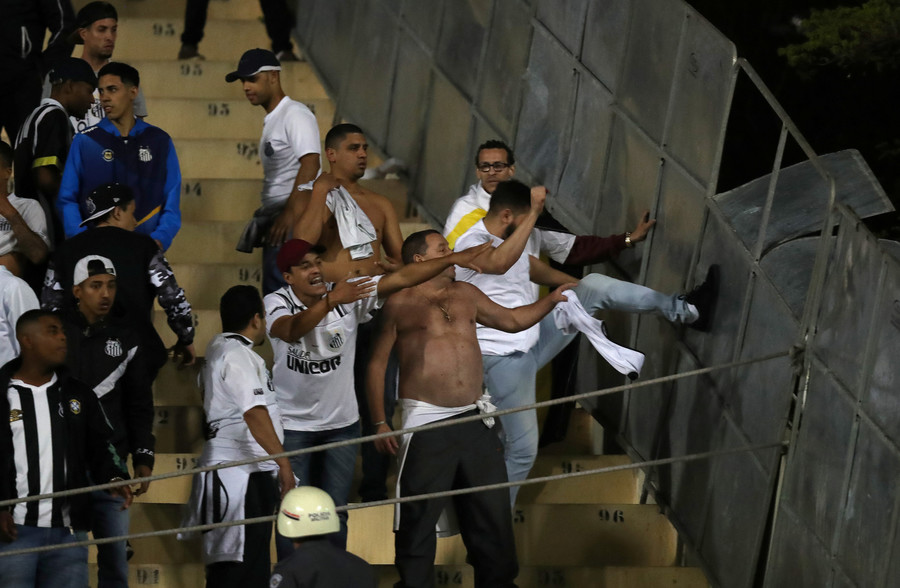 Santos have won the tournament three times previously, with the last time coming in 2011. Independiente are seven-times winners, but last won the title in 1984.