'It seemed more like a beach': La Liga to investigate Real Valladolid's 'deplorable' pitch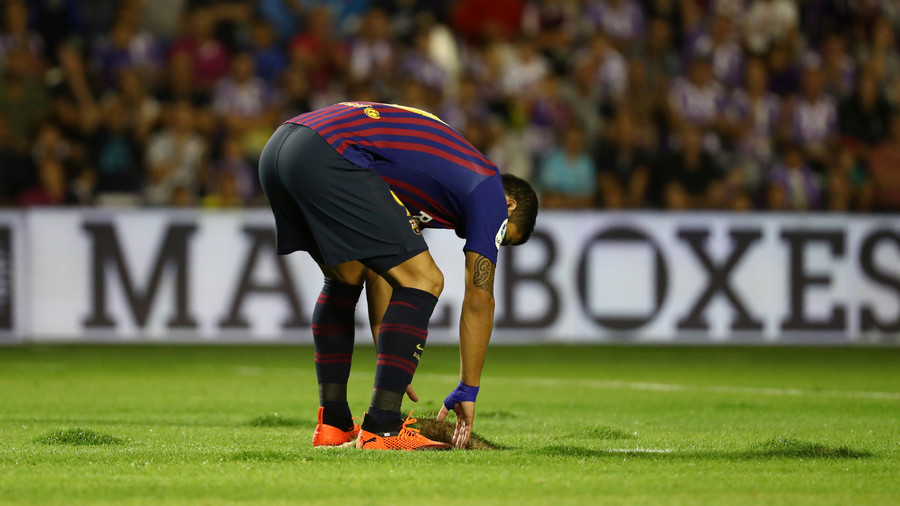 An investigation has been opened into the pitch at Real Valladolid's Estadio Jose Zorilla after several sections of turf became uprooted during their match with Barcelona on Saturday, rendering large parts almost unplayable.
La Liga officials have confirmed an investigation has been opened into the matter, saying in a statement that the pitch "did not meet the minimum conditions demanded by the competition."
READ MORE: Not my GOAT': Cristiano Ronaldo panned for 'angry' & 'selfish' reaction to teammate's goal
The pitch was relaid on the Tuesday before the team's game against Barcelona but began to tear up very early in the match, leaving several clumps of turf dislodged.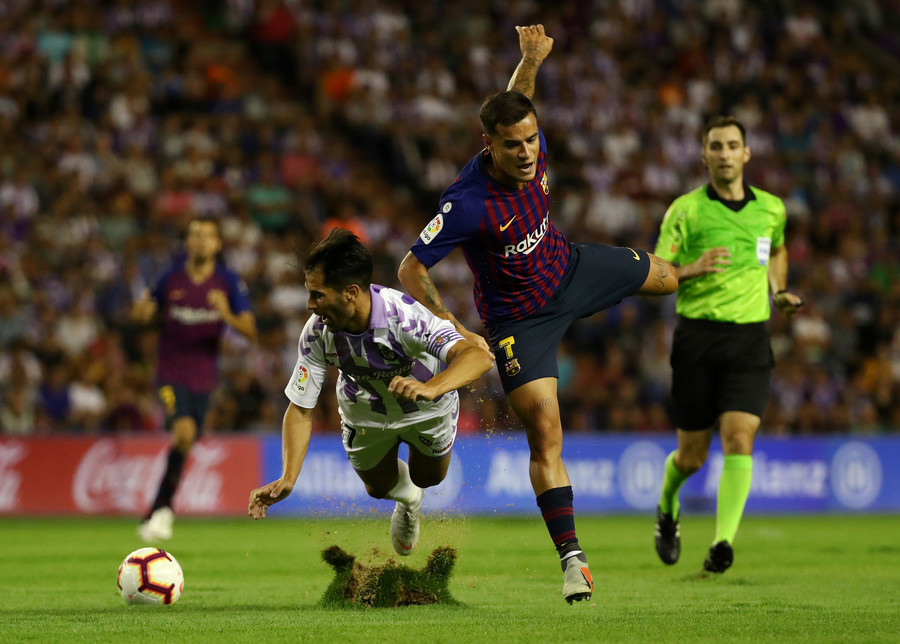 "There were areas that seemed more like a beach," said Barcelona midfielder Sergio Busquets.
"It's incredible that no one from La Liga felt they should come and check the grass. You can't play on that."
READ MORE: 'That's enough': Spanish Footballers' Association chief voices opposition to La Liga games in US
"It was deplorable", agreed defender Gerard Pique. "I hope those in charge get their house in order, because it was lamentable."
Real Valladolid are playing their first La Liga season in five years, having been promoted from Spain's second tier via the playoffs.
Sergio Gonzalez, the club's manager, blames his side's late promotion as the reason for the pitch not being playable, saying that the club did "everything they could" to have it ready in time.
This pitch is doing half of the defending for Valladolid against Barca....shocking field

— African Noob (@JoshBizzy) August 25, 2018
"We were the last team to get promoted and we've had issues getting the pitch ready on time," he said.
You can share this story on social media: