Boxer walks out of ring, forfeits fight without a punch thrown over payment dispute (VIDEO)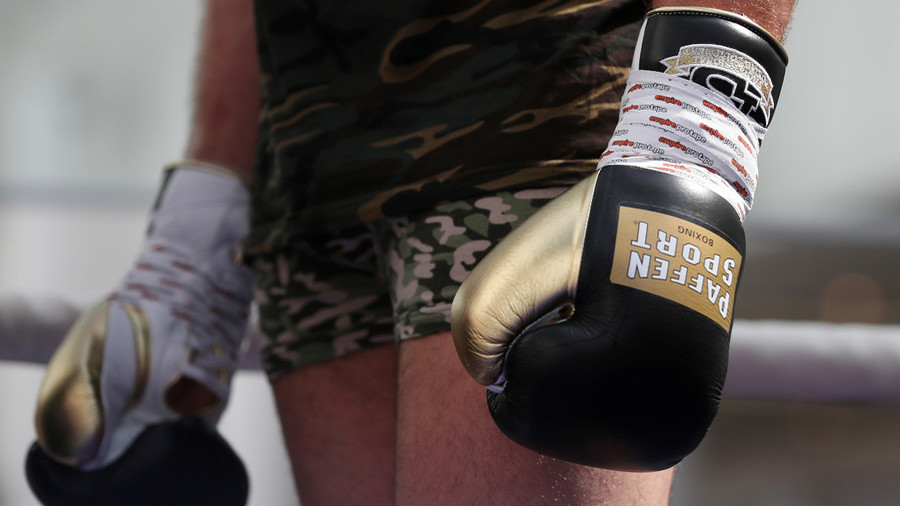 In boxing, they say you don't get paid for overtime. For heavyweight Curtis Harper, he made sure he followed that adage to the letter - by walking out of the ring as soon as the bell rang.
Harper abandoned the squared circle when the gong sounded to begin his fight with undefeated Efe Ajagba in Minneapolis on Friday, choosing not to compete, saying he felt 'disrespected' by the payment issued to him for the match.
First time I've ever seen this: heavyweight boxer Curtis Harper walks out of the ring at the opening bell for his fight against Efe Ajagba on live TV! Ajagba wins by DQ without a punch thrown #PBConFS1pic.twitter.com/U8EH9Vaduf

— Ryan Songalia (@ryansongalia) August 25, 2018
Ajagba, the promising Nigerian super heavyweight, improved his record to 6-0 in his professional career by disqualification, and it is unlikely that he will ever have an easier victory than the one he registered against Harper at the Premier Boxing Champions (PBC) event.
READ MORE: 'A quivering coward': McGregor attacks Khabib's father in brash post
After the start of the bout and as Ajagba approached the center of the ring, Harper opted to step out and make his way backstage.
If y'all are wondering I spoke to Harper and he said he walked out of the ring because he's not getting paid enough to fight and that he wants respect. 🤦🏻‍♀️ #AjagbaHarper#PBConFS1

— Jordan Hardy (@PBCJordanHardy) August 25, 2018