Media marching orders: Trump shows red card to press at FIFA World Cup 2026 meeting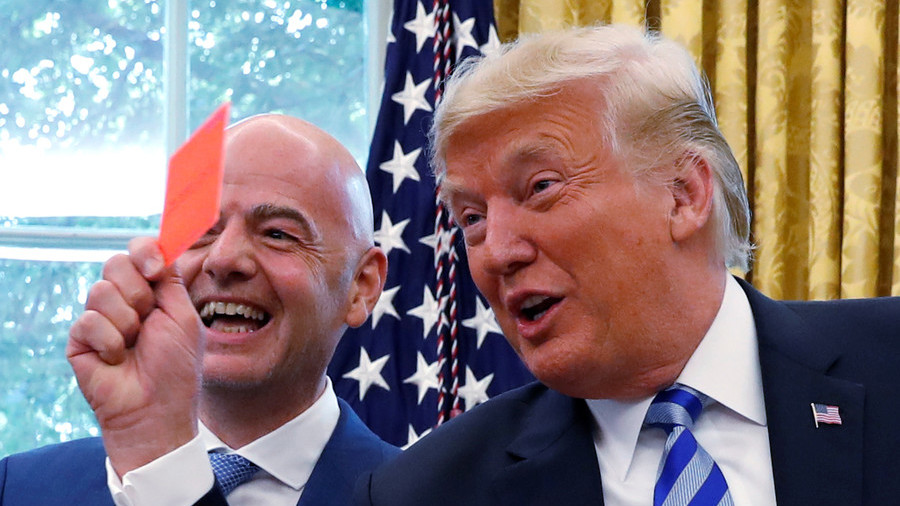 US President Donald Trump gave the assembled White House media their marching orders when he brandished a red card to assembled journalists during a meeting with FIFA boss Gianni Infantino on Tuesday.
In the past, Trump has often been a vocal critic of the media, even being credited with making the phrase "fake news" popular worldwide, and it seemed fitting the president 'sent off' the group of journalists present for his meeting with Infantino.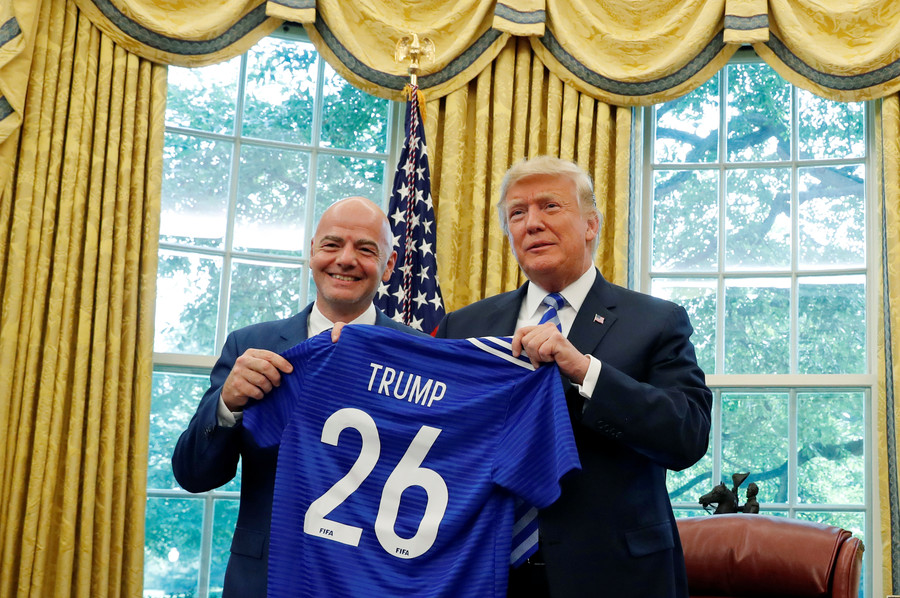 On the eve of the recent Russia 2018 World Cup, the US won a joint bid with Mexico and Canada to host the 2026 tournament, which Trump described as a "very important and special event" for the country.
World football's governing body chief Infantino, in the US to discuss the 2026 World Cup, first took out the red card and showed it to Trump, to which the president said: "that's very good. I like that," before picking it up and miming flinging it in the direction of the reporters.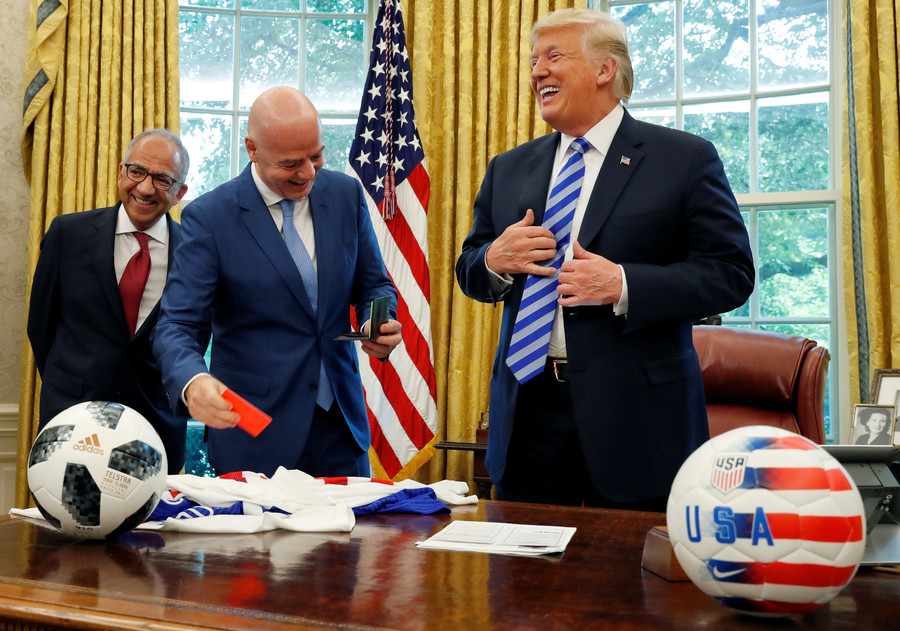 Trump, who will not be in office by the time the tournament is held across the trio of nations, then joked: "I won't be here. Maybe they'll extend the term. If they don't extend, the media is going to be very boring," The Hill reported.
READ MORE: '25 Germans and 2 goat f***ers': Ilkay Gundogan shows support for Ozil
The two exchanged several tokens during their Oval Office meeting, including Infantino presenting a football jersey with 'Trump 26' printed on the back.
The joint North American bid saw off competition from Morocco to win the bid 134-65 at a presentation in Moscow on June 13.