Footballer William Gomis shot dead in AK-47 fire alongside 14yo boy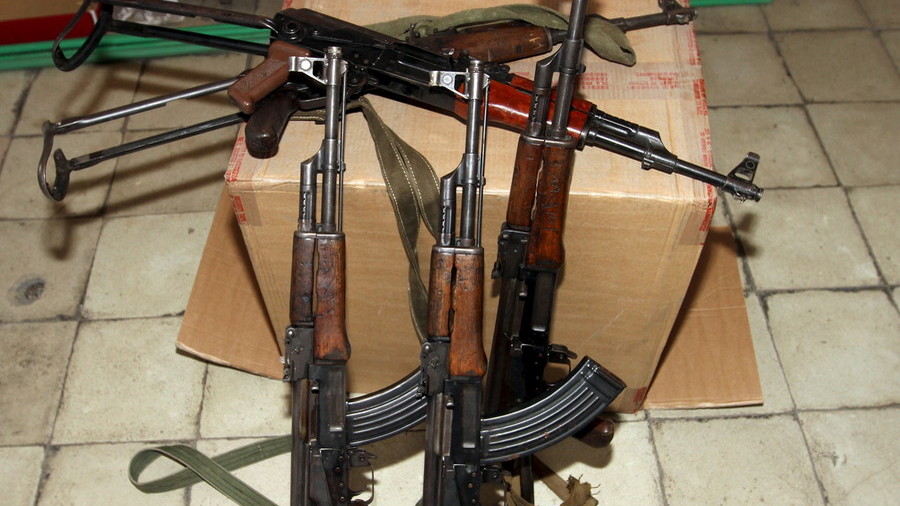 AS Saint-Etienne have confirmed former player William Gomis has died after being gunned down in a hail of Kalashnikov fire alongside a 14-year-old boy in La Seyne-sur-Mer, southeastern France, on Sunday.
READ MORE: 'Help our team... we stand on the edge of the abyss!': Spartak fans implore Terry to move to Moscow
Although the circumstances surrounding his death are yet to be confirmed, it is reported that Gomis, 19, was gunned down in the street alongside the boy, who also died in the gunfire. Police found 24 Kalashnikov cases at the scene.
In a statement titled 'Saint-Etienne in mourning', the club paid tribute to a "solid and elusive defender" who made 18 appearances for the club's reserve side last season before leaving in June after a five-year association.
"Appreciated by his former teammates and educators for his human qualities, the young player, who would have turned 20 in December, did all his training at the club where he had arrived at the age of 15.
"The club's leaders, coaches, players and employees are deeply affected by William's sudden death and offer their deepest sympathies to his family," the Ligue 1 club wrote.
Former teammates of the player in Saint-Etienne's youth system, Arnaud Nordin and Anthony Anthony Maisonnial expressed their grief on Twitter to a loved "brother."
"I am shocked and especially sad," Maisonnial wrote. "When I was called that night to be told, I thought I had a nightmare. All our moments and delights we have spent together will remain forever in my memory.
"Today my brother you left for the big trip. My prayers are going to you. May God open the doors of paradise. I cry as I say I love you my brother."
The death comes just a few weeks after Gomis' brother reportedly died from gunshot wounds.