WTA backs Serena Williams' sexism claims amid US Open controversy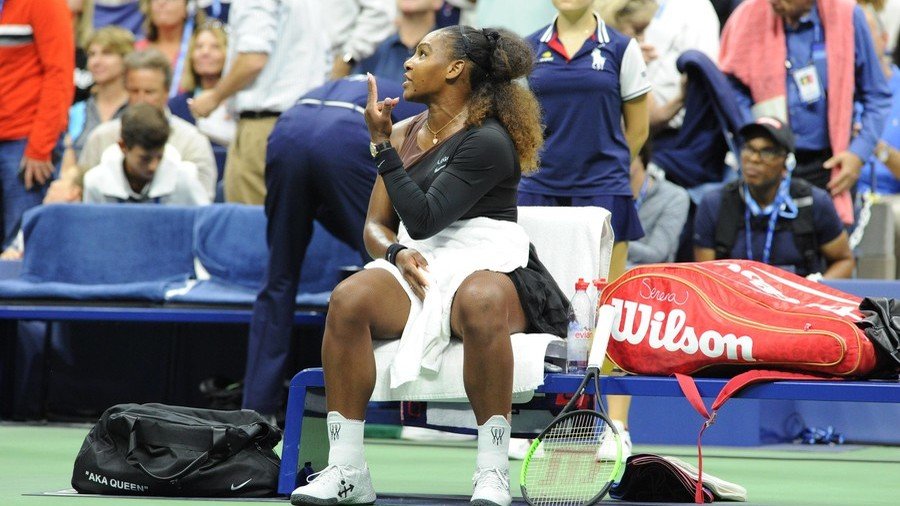 The Women's Tennis Association (WTA) has backed Serena Williams' claims that she was the victim of sexist treatment from the umpire in her defeat in the US Open final on Saturday.
The match, which Williams lost to Japan's Naomi Osaka, was largely overshadowed by a bitter row between the US star and umpire Carlos Ramos.
READ MORE: 'Liar & thief': Serena Williams launches shocking tirade at umpire in US Open final defeat
Ramos handed Williams a code violation for receiving coaching, prompting anger from the player which escalated when she was later docked a point and a game for further outbursts – including branding Ramos "a thief" and "a liar."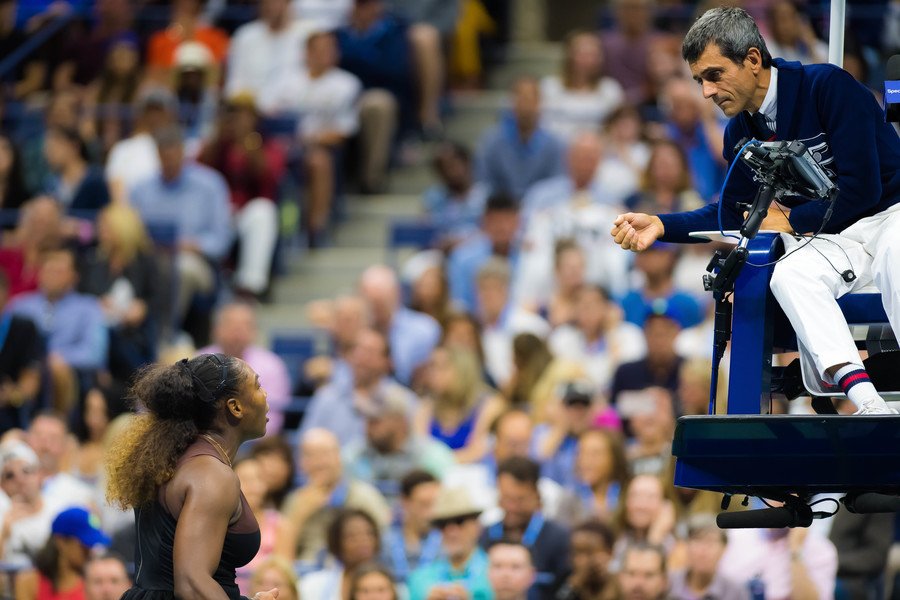 Williams later said she was the victim of sexism and that the umpire would not have sanctioned a male player in the same way.
Those claims have been backed by WTA CEO Steve Simon in a statement on Sunday, which said the incidents "brought to the forefront the question of whether different standards are applied to men and women in the officiating of matches."
"The WTA believes that there should be no difference in the standards of tolerance provided to the emotions expressed by men vs women and is committed to working with the sport to ensure that all players are treated the same. We do not believe that this was done last night," the statement read.
Williams also won support from the president of the National Organization of Women, Toni Van Pelt, who accused Ramos of "a blatantly racist and sexist move" in sanctioning the player.
"Ramos claimed he was just following the rules, but in actuality men stretch the rules all the time and are lionized for being 'bad boys' while women are benched," Van Pelt said, according to AFP.
Williams, 36, was fined $17,000 for her series of code violations, which will be deducted from her $1.85 million prize money for finishing runner-up.
READ MORE: When tennis stars attack: 5 times players suffered epic on-court meltdowns (VIDEO)
Japan's Osaka defeated Williams 6-2, 6-4 in the final at Flushing Meadows, giving the 20-year-old her first Grand Slam title.
However, Osaka appeared visibly upset during the presentation, despite Williams' attempts to quell an angry crowd and direct the attention to Osaka's achievement.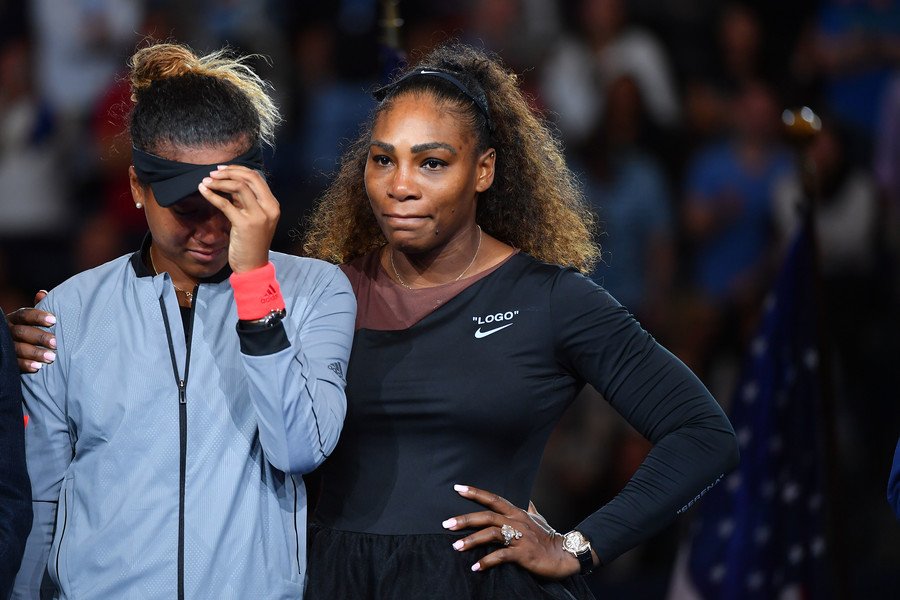 Many prominent figures in the game have backed Williams over her protests, although numerous commentators have supported Ramos, saying he correctly applied the rules by penalizing the US player.
You can share this story on social media: