Ex-Iran President Ahmadinejad backs NFL outcast Kaepernick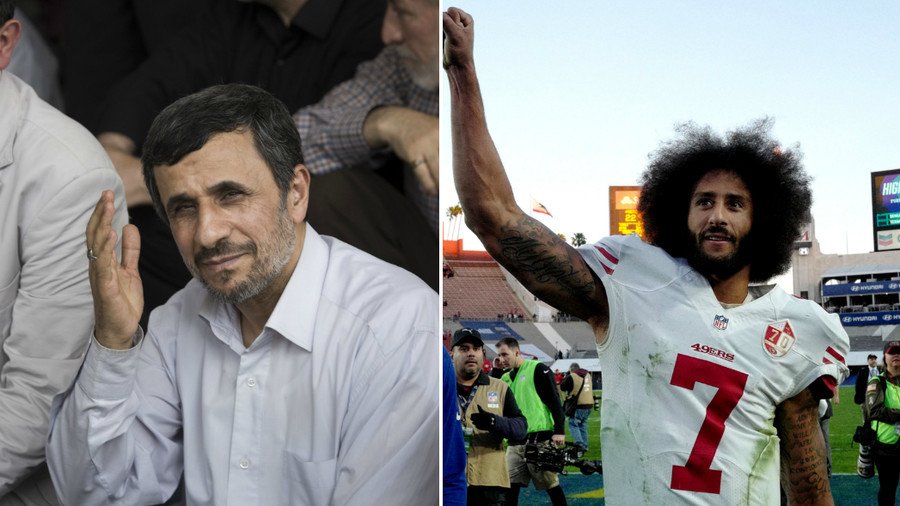 Former Iranian President Mahmoud Ahmadinejad appears to be making a habit of backing US sports stars caught up in controversy. After his support for Serena Williams last week, he's now praised NFL outcast Colin Kaepernick.
The former Iranian leader made headlines last week when he questioned why bosses at the French Open were "disrespecting" US tennis star Serena Williams by banning the 'catsuit' outfit that she wore at this year's tournament.
READ MORE: Ex-Iran president tweets support for Serena Williams over French Open 'catsuit' ban
Ahmadinejad has added to that foray into sporting controversy by speaking out on a case involving another US figure – that of ex-San Francisco 49ers quarterback Colin Kaepernick.
Kaepernick began the 'take a knee' protests against social injustice in the US that have swept the NFL, and has found himself without a club since opting out of his contract with the 49ers in March of last year.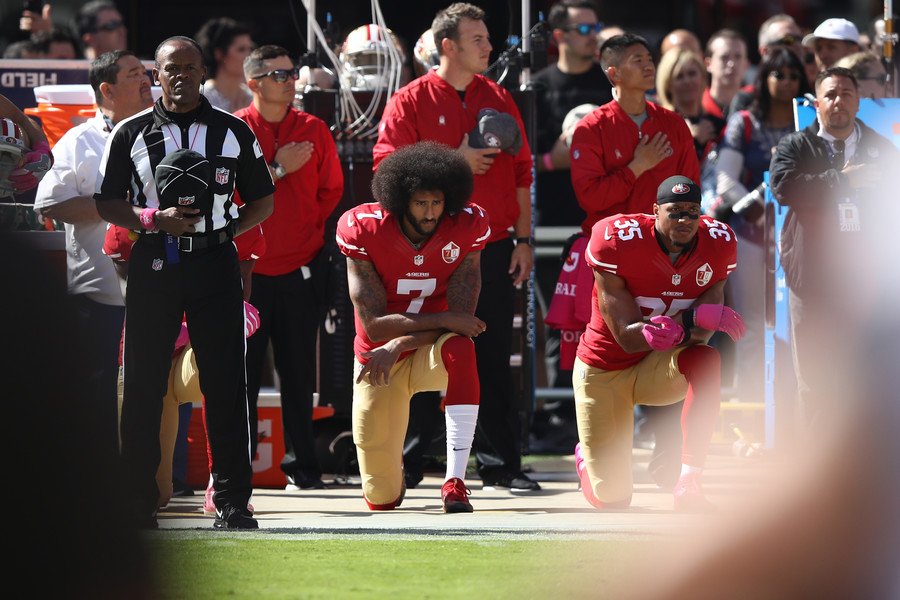 With the new NFL season approaching, Ahmadinejad tweeted his disappointment that "one of the best quarterbacks in the league" would not be part of the action.
Kaepernick is pursuing a case against NFL owners, whom he accuses of colluding not to sign him due to his social activism.
READ MORE: Kaepernick collusion case against NFL cleared to go to trial
The 30-year-old hit the headlines again on Monday when he was announced as the face of sports giant Nike's new 'Just Do It' advertising campaign.
READ MORE: 'What sacrifice exactly?' Nike's choice of Kaepernick for 'Just Do It' campaign backfires
The announcement was praised by many as a brave step to help promote Kaepernick's social causes – although others vowed to boycott the sportswear giant over the decision.
You can share this story on social media: