'What sacrifice exactly?' Nike's choice of Kaepernick for 'Just Do It' campaign backfires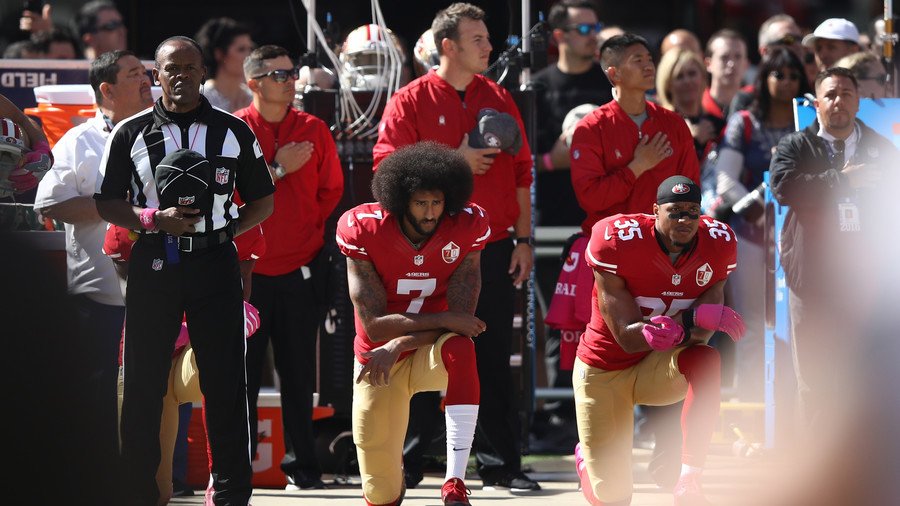 Reactions to Colin Kaepernick's face appearing on Nike's anniversary 'Just Do It' campaign have been mixed. While some welcome his protest against racial injustice, others criticize the NFL player for disrespecting the US flag.
"Believe in something, even if it means sacrificing everything," Nike wrote on a picture of former San Francisco 49ers quarterback Colin Kaepernick, as the brand unveiled the new face of its iconic 'Just Do It' campaign on its 30th anniversary.
While many people applauded Nike's choice of Kaepernick, who back in 2016 initiated the 'take a knee' anthem protests that swept the NFL, others criticized the brand's ambassador for "disrespecting" national symbols.
As the positive reactions focused on Kaepernick's decision to opt out of his contract with the Niners in March 2017 to continue his fight against social injustice in the US, critics pondered if the 30-year-old free agent really had to "sacrifice" anything, especially given the newly-obtained publicity and ad contract with Nike.
At the same time, the online community wondered if Kaepernick's leadership qualities and advocacy for equality would inspire Nike to adopt better labor practices around the world. Amid the backlash, some users said they will not be purchasing Nike products any longer.
READ MORE: Kaepernick collusion case against NFL cleared to go to trial
Like this story? Share it with a friend!
You can share this story on social media: