Kaepernick collusion case against NFL cleared to go to trial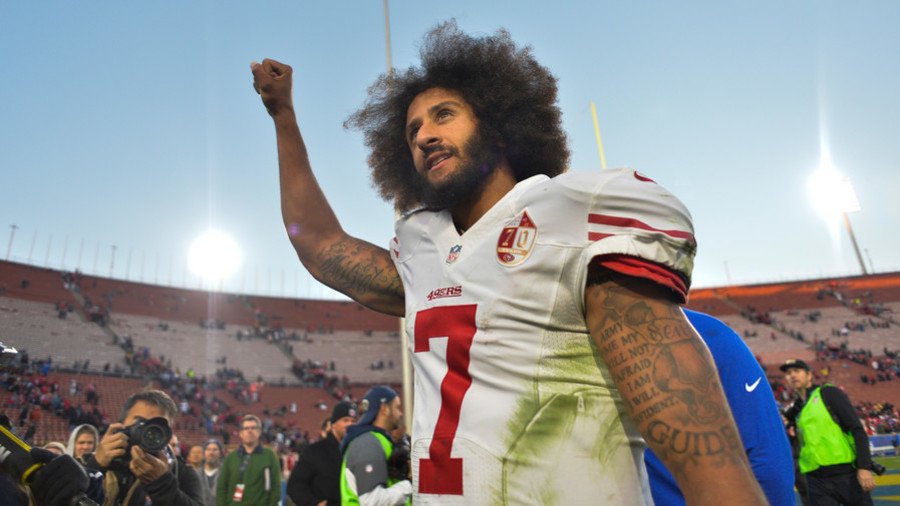 Colin Kaepernick's collusion case against NFL team owners has been cleared to go to trial, after an arbitrator rejected a request by the league to dismiss the complaint.
Former San Francisco 49ers quarterback Kaepernick claims that league owners have conspired not to employ him because of his protests against social injustice in the US.
READ MORE: Row after Colin Kaepernick's name censored from rap song on 'Madden NFL 19' video game
The player's lawyer, Mark Geragos, posted a statement from arbitrator Stephen B Burbank which stated the league's request to reject the case had been dismissed, meaning it can now be pursued at trial.
Kaepernick, 30, has been without a club since March 2017, when he opted out of his contract with the 49ers.
He initiated the 'take a knee' anthem protests in 2016 that swept the NFL, and have provoked fierce debate in the US, including criticism from President Donald Trump.
READ MORE: 'Find another way': Pre-season NFL anthem protest draws Trump criticism
Kaepernick argues that league owners have violated the collective bargaining agreement with players by colluding to ensure he does not find a new team.
Former 49ers player Eric Reid, who joined the protests with Kaepernick, has also filed a grievance against the NFL.
The league has yet to comment on the latest developments with the case.
You can share this story on social media: