Row after Colin Kaepernick's name censored from rap song on 'Madden NFL 19' video game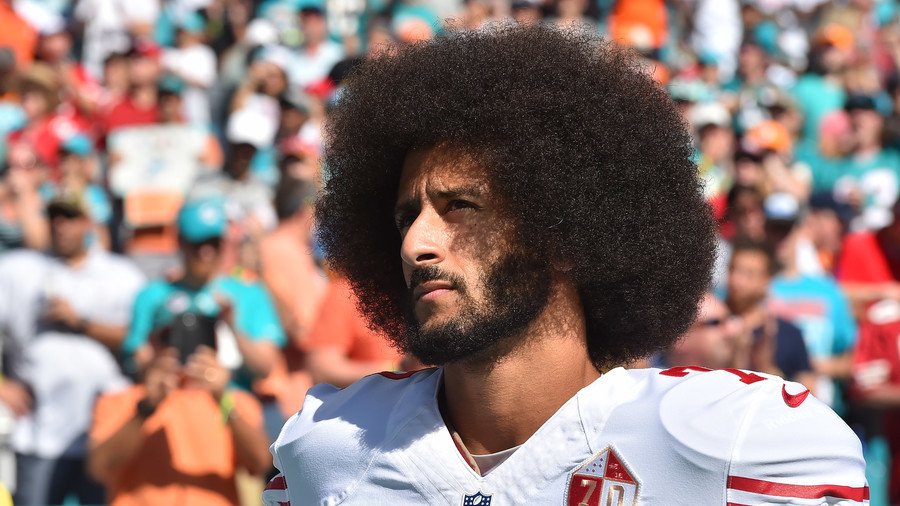 Video games giant EA has been forced to apologize after removing the name of former San Francisco 49ers quarterback Colin Kaepernick from a rap song on its new 'Madden NFL 19' game.
Kaepernick's name was edited out of a song by rapper YG which features on the soundtrack of the video game, prompting criticism of the company.
Kaepernick began the controversial anthem protests in the NFL at perceived racial injustice in the US, and is currently unsigned having opted out of his contract with the 49ers in 2017.
READ MORE: 'Protesting during the anthem is not the time or venue' - NFL star Prescott on kneeling issue
His name features in the YG song 'Big Bank' in a verse sung by rapper Big Sean, which includes the lyrics: "Feed me to the wolves, now I lead the pack and s***. You boys all cap, I'm more Colin Kaepernick."
EA said the removal of Kaepernick's name was down to confusion over licensing rights.
"We made an unfortunate mistake with our Madden NFL soundtrack," the company said in a statement on Thursday.
"Members of our team misunderstood the fact that while we don't have rights to include Colin Kaepernick in the game, this doesn't affect soundtracks. We messed up, and the edit should never have happened.
"We will make it right, with an update to Madden NFL 19 on August 6 that will include the reference again. We meant no disrespect, and we apologize to Colin, to YG and Big Sean, to the NFL, to all of their fans and our players for this mistake."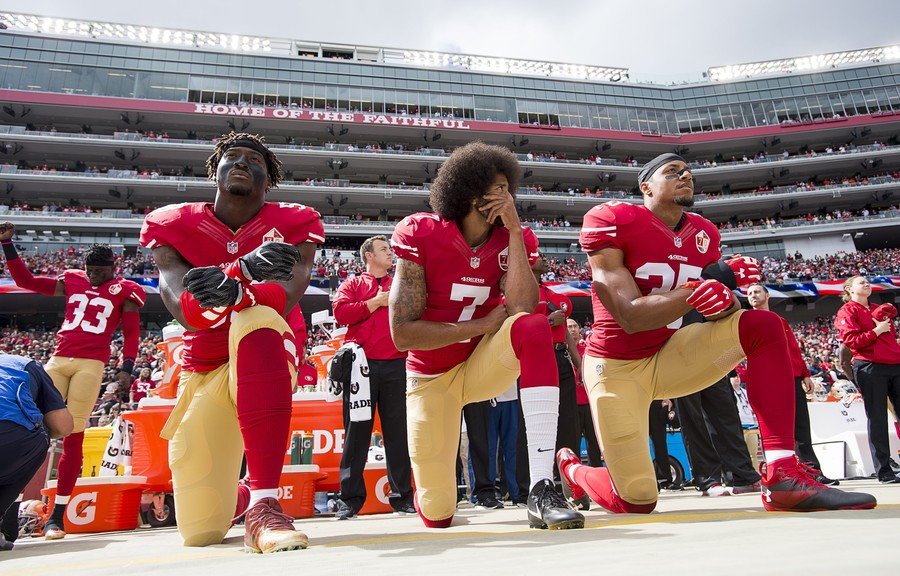 Rapper YG said he had not authorized the decision, while Big Sean reacted angrily to the edit, saying it was disappointing that Kaepernick's name had been treated as if it were "a curse word."
It's disappointing and appalling @NFL & @EA took @Kaepernick7's name out of my verse on Big Bank for Madden 19, like it was a curse word. When he's not a curse, he's a gift! Nobody from my team approved any of this.

— Sean Don (@BigSean) August 2, 2018
The player himself later thanked the rapper for "having his back."
Kaepernick remains unsigned after last appearing in the NFL in 2016. He is pursuing legal action against the league over what he believes is collusion to ensure he does not find employment due to his social protests.
You can share this story on social media: