NFL player retires at 24 after suffering 6th concussion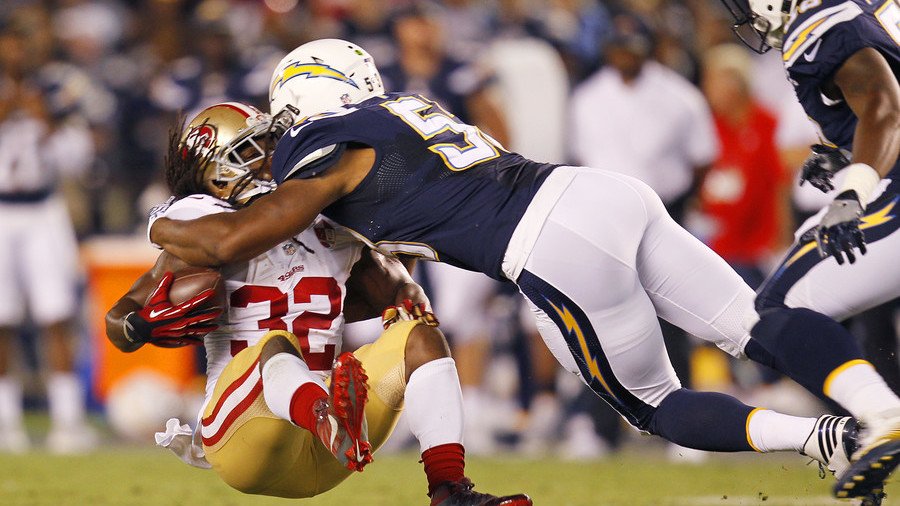 Seattle Seahawks linebacker Joshua Perry has retired at the age of 24, citing fears over the "health of my brain and future wellbeing" after being diagnosed with his sixth concussion.
In a statement posted on his Twitter account on Monday, the NFL player said his retirement from the game was "effective immediately."
"Football has been one of the biggest blessings in my life, but recent concerns about concussions and the health of my brain have led me to step away from the game," Perry wrote.
"I've recently sustained my 6th documented concussion. It wasn't from a high velocity, big contact play. It was a very pedestrian thing, and that was a huge concern to me.
"The last thing I want to do is put the health of my brain and my future wellbeing in jeopardy over a game and over a paycheck."
Perry joined the Seahawks in June of this year, but has ended his career after less than two months at the club.
He played college football at Ohio State University, where he was a member of the 2014 national championship squad.
He was drafted by the San Diego Chargers as a fourth-round pick in 2016, but was released a year later and moved to the Indianapolis Colts before switching to Seattle.
Perry added in his statement that he plans to stay in Central Ohio to pursue his aim of receiving his real estate license, but that he would remain close to sports and would work on expanding the Joshua Perry Family Foundation.
His retirement comes as the NFL continues to see a wide-ranging debate on the effects of head injuries to players.
On Monday, it was reported that a concussion settlement program set up for former players with concerns over their health had seen more than $500 million approved in payments – a target officials hadn't expected to reach for 10 years.
READ MORE: 'Trump is using sport to divide us' – NBA star LeBron James
At the current rate, the total payout could be around $1.4 billion, Reuters reports, citing attorneys representing retired players.
The NFL has been accused of hiding what it knew about the risks of repeated concussions, although in March of 2016 the league's vice-president of health and safety, Jeff Miller, acknowledged that there was a link between the game and the brain disease chronic traumatic encephalopathy (CTE).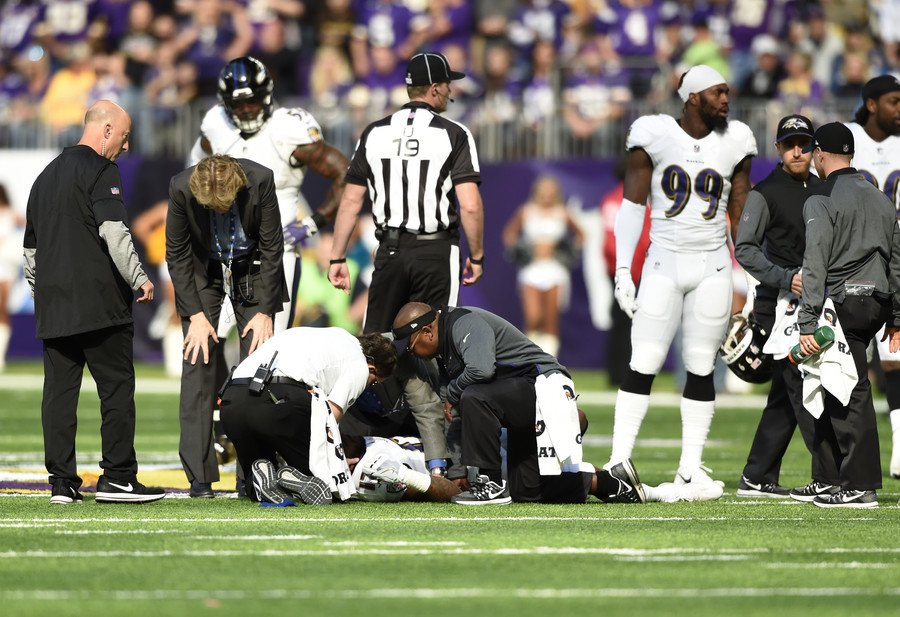 CTE is associated with symptoms including memory loss, depression and progressive dementia, but can only be definitely diagnosed after death.
A report published in 2017 in the Journal of the American Medical Association which studied 202 deceased players – including 111 from the NFL – found that all but one had the disease.
The number of concussions diagnosed reached 281 in 2017 – a six-year high.
The NFL has said it is committed to supporting research into the issue and advancing progress into the prevention and treatment of head injuries.
You can share this story on social media: