Cheerleaders' lawyer meets NFL officials in bid to end 'climate of sexual harassment'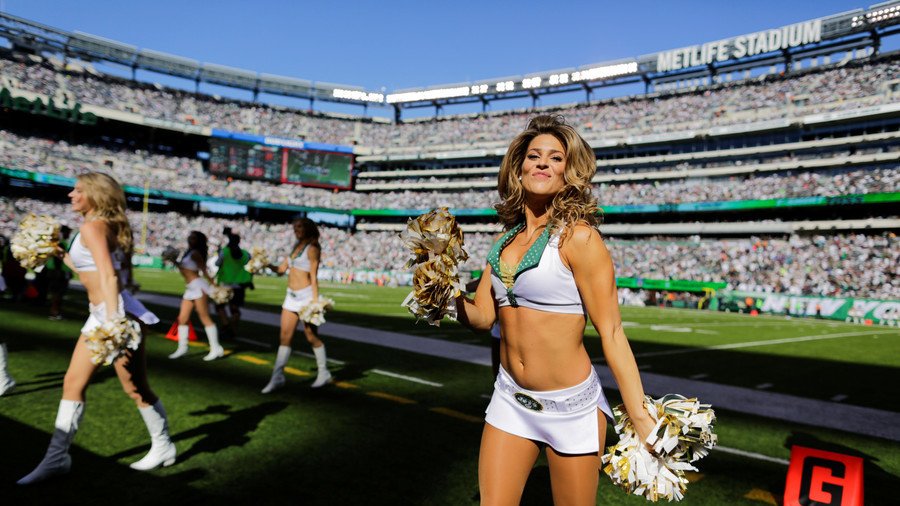 Officials from the NFL have had discussions with a legal counsel representing cheerleaders, aiming to put a stop to an alleged climate of sexual harassment and discrimination which they say is rampant in the league.
The meeting is part of what NFL officials are calling a "renewed effort this offseason" to introduce a safer, non-discriminatory working environment for cheerleader squads in the league.
The two-hour meeting was described as "extremely productive" by Sara Blackwell, who had met with various representatives of cheerleading squads in the league.
"They were very interested in the issues and actually asked for my recommendations," Blackwell told USA Today. "The [NFL representatives] were very supportive. They asked questions and were very engaged."
"We had a productive meeting today with Sara Blackwell," NFL spokesperson Brian McCarthy said.
"She is dedicated to issues related to cheerleaders and ensuring they work in a safe and respectful workplace, which we support. The league office has undertaken a renewed effort this offseason to encourage clubs with cheerleader programs to review those programs to ensure that they are both lawful and appropriate. We will continue to work with those clubs to share information and ideas, including Ms Blackwell's."
READ MORE: NFL team makes history by hiring male cheerleaders
The status of cheerleaders' rights is governed by individual team policy, rather than by NFL policy, a point that was covered in the meeting.
"While the NFL doesn't have control over the cheerleaders, the NFL remains interested in this issue," Blackwell said. "It is the decision of the teams and they can make changes that will only be in the best interests of the cheerleaders, but also for the public at large and fans."
Bailey Davis, formerly of the New Orleans Saints and who is represented by Blackwell, was one of a several cheerleaders who alleged that they were victims of sexual harassment from fans, as well as being paid below the minimum wage, in an official complaint last March.
You can share this story on social media: