'Every single cheerleader lives in fear': Lawyer on why dancers kept silent about discrimination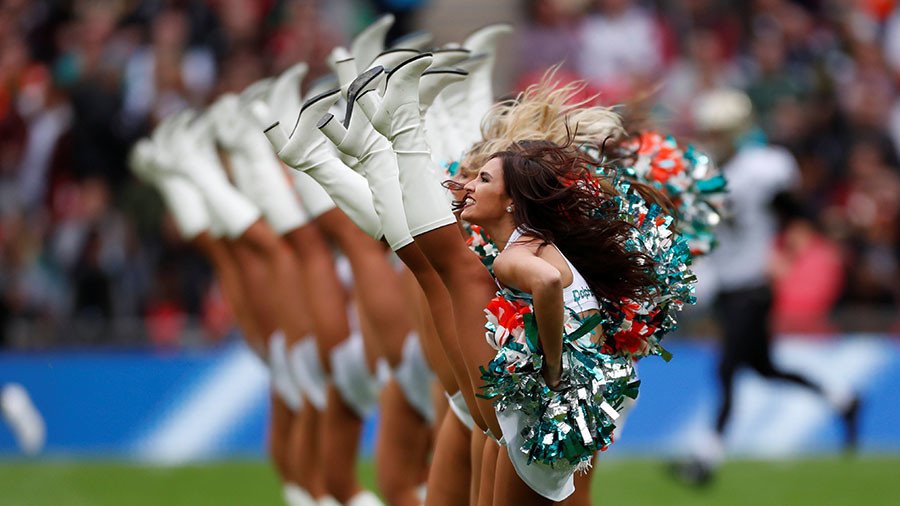 Sara Blackwell, an attorney representing two cheerleaders in the case against the National Football League (NFL) said the women have to put up with unfair treatment because of fears they will lose their job.
"The girls I hear from, every single one of them, live in a world of fear," Blackwell told the Guardian. "They're told 'There's a million girls who will do your job. You're not special. You can be fired.' That's why no girls are speaking out. They're terrified."
This spring, two former NFL cheerleaders filed complaints against the NFL, claiming they were subjected to a hostile work environment due to the league's gender-related discriminatory rules.
Former New Orleans Saints dancer, Bailey Davis, filed a lawsuit against the team, alleging that it has different approaches to male and female employees. Davis said she had been fired for a private Instagram post of her wearing a lingerie one-piece bathing suit.
Another complaint against the league came from Miami Dolphins cheerleader Kristan Ann Ware who stated she was discriminated against because of her gender and religion. She claimed that her virginity was the reason for constant jeers and even hostile attitudes from coaching staff members.
Last month the two girls said they would settle the claims for $1 each if the league commissioner Roger Goodell will meet with a group of cheerleaders to discuss problematic issues they outlined in their suits.
However, their proposal was not accepted by Goodell who refused to face the dancers and sent his lawyers instead.
"I really do believe that they want to work together in a cooperative manner and that they have good intentions," Blackwell said. "If they're playing me, or patronizing me, that's fine, too. We can deal with it though the legal process."
READ MORE: NFL team makes history by hiring male cheerleaders
At the beginning of May, the New York Times published a report claiming that in 2013, the Washington Redskins cheerleaders were required to pose topless for a calendar to satisfy demands of the team's sponsors.
You can share this story on social media: