Fans of hapless Cleveland Browns to be rewarded with beer if team claims a win this season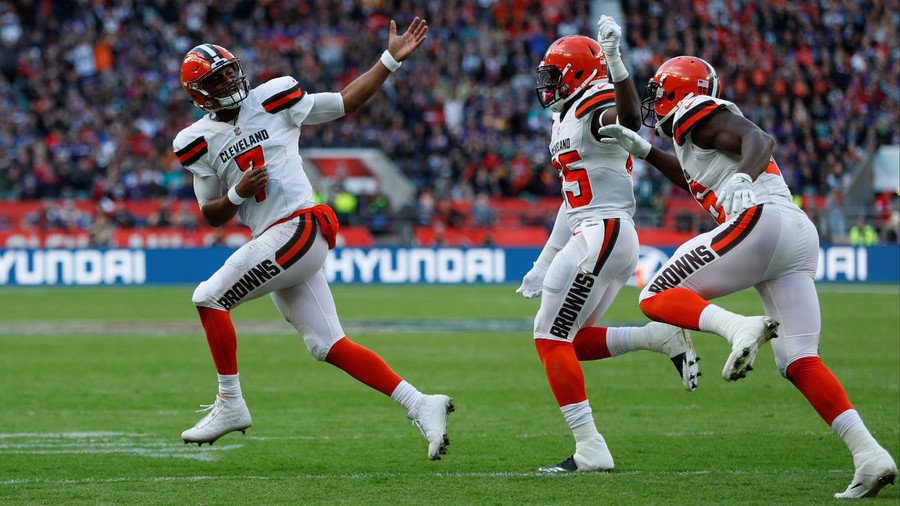 The NFL team, who have won just one game in the last two seasons, will earn their fans free beer if they can reverse their fortunes on the field when the regular season begins in early September.
The promotion, run by Bud Light, will see several beer-filled fridges placed at locations which will be triggered to open remotely if or when the Browns claim their first regular season victory since December of 2016. If you're a fan nearby, well, let's hope that you're thirsty.
"We're always cheering for them," said Andy Goeler, a representative of Bud Light.
"Obviously they haven't won in a while. We're putting victory fridges out into the marketplace. When the Cleveland Browns win, at the end of the game, these refrigerators ... will send a wireless signal that will unlock them and give fans the opportunity to have a celebratory Bud Light."
READ MORE: 'Find another way': Pre-season NFL anthem protest draws Trump criticism
The fridges will be placed at locations inside the Browns' FirstEnergy Stadium, as well as in locations nearby where people must be 21 or over to attend. The fridges, which are 8 feet tall, will be opened automatically whether the Browns win at home or on the road.
"It got more interesting as we started to talk about the smart technology," Goeler said.
"It was a cool idea to send out a wireless signal – they win, people who are lucky enough to be around can celebrate."
Fans of the Cleveland Browns have endured a torrid time recently with their team. They lost all 16 of their NFL games last season but hopes are high that Hue Jackson will turn his team's fortunes around this year.
READ MORE: Papa John's Pizza erasing all memory of founder after N-word scandal
The Browns drafted Heisman Trophy winning quarterback Baker Mayfield as the first pick of this year's NFL Draft, as well as top college cornerback Denzel Ward with the fourth pick.
They also bolstered their roster with the free agency acquisitions of the likes of receiver Jarvis Landry and running back Carlos Hyde.
You can share this story on social media: