Papa John's Pizza erasing all memory of founder after N-word scandal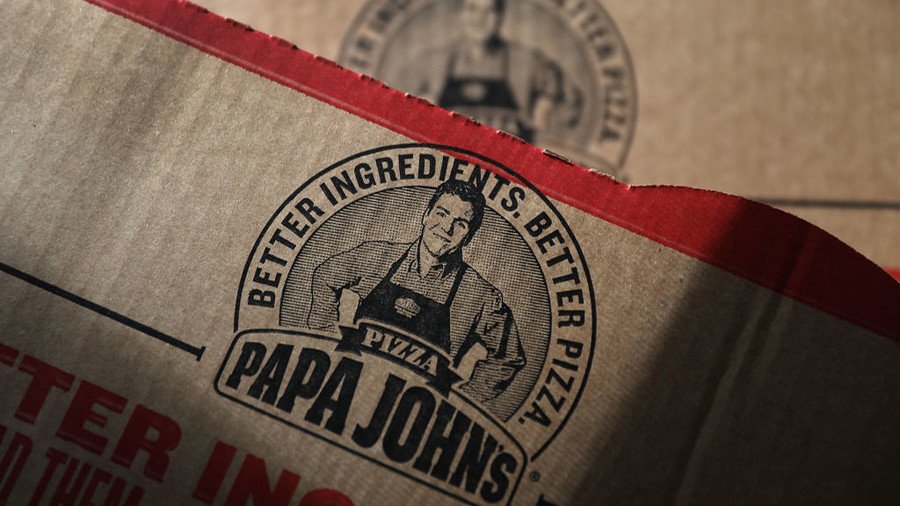 The management of the Kentucky-based pizza chain Papa John's has reportedly sent instructions to owners of its outlets to remove all the mentions of the company founder and former chairman John Schnatter.
The move comes shortly after Schnatter was forced to resign as a chairman of the company after he used a racial slur during a May conference call dedicated to the prevention of future public relations scandals.
The N-word incident was first published by Forbes magazine. Schnatter says his comment was taken out of context and that he was making reference to KFC founder Colonel Sanders who had "called blacks n****s" and had never faced public backlash.
Managers at 5,212 locations of the pizza chain now have to wipe off Schnatter's signature from the paddles used to take pizzas out of the oven and replace them with images of cheese and vegetables, according to the seven-page email first seen by the New York Post. A total of 10 items, including window signs featuring the smiling founder's image, a wall poster of Schnatter and NFL quarterback Peyton Manning, and signage on pickup trucks should reportedly be erased.
Papa John's wants its franchisees to remove wall posters with Schnatter describing how their pizzas are cooked and put photos of a dough maker with the caption "our FRESH DOUGH story" instead. The store owners may reportedly replace images of Schnatter standing next to his favorite gold Camaro with either a picture of a 'garden special veggie pie' or with the one featuring The Works pizza.
"In most cases the Camaro plaque can be unscrewed and the plaque screwed back in," the company advises.
The cutouts of Schnatter and Manning, which include a "Welcome to our Stores" banner, are set to be deleted as well. The company doesn't clarify what to replace them with. At the same time, the board has approved an amendment that prohibits Papa John's founder to increase his stake by more than 15 percent. Schnatter currently owns 29 percent of the company.
The expelled Schnatter has hired a lawyer and is suing the chain to obtain documents that will reportedly cast the racial slur in a new light.
For more stories on economy & finance visit RT's business section
You can share this story on social media: