N-word snafu forces Papa John's founder to resign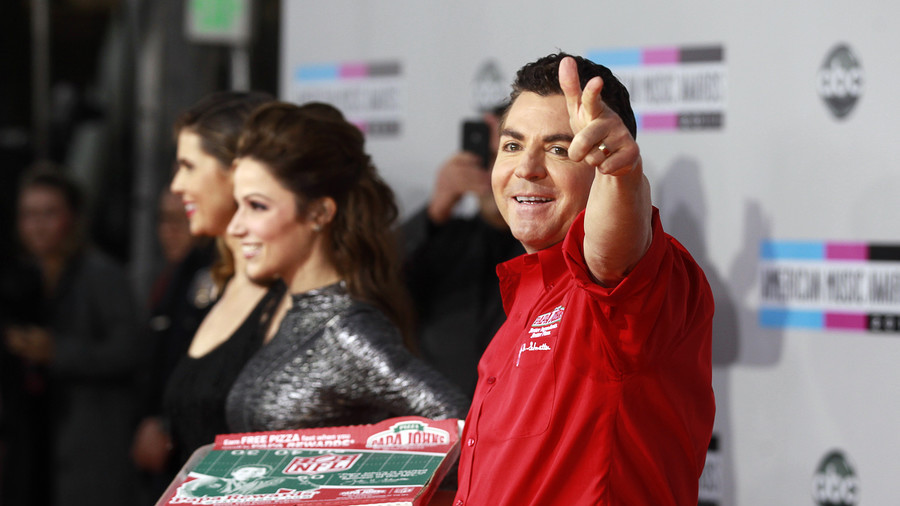 The founder of Kentucky-based pizza chain Papa John's has resigned from the company after earlier apologizing for using the N-word during a conference call designed to help him improve his handling of public relations.
News of John Schnatter's usage of the word was first reported by Forbes on Wednesday, after Schnatter confirmed in an email that he used the word during a public relations and sensitivity training exercise in May between Papa John's executives and marketing agency Laundry Service.
His dropping of the N-bomb occurred during a role playing game where he was asked how he would distance himself from hate or racist groups. He responded by saying that, "Colonel Sanders called blacks n*****s," going on to lament that the KFC founder never faced a public backlash.
Schnatter, who is also the public face of the company, gained notoriety last November after blaming a downward turn in pizza sales on the NFL anthem protests. The comments resulted in the company issuing an immediate apology to anyone who found the remarks "divisive," while rival pizza firms said Schnatter should focus on his company's product rather than external factors.
He stepped down as chief executive of the company in December following the public outcry but stayed on as the company's chairman until the most recent scandal.
The NFL anthem comments did reportedly gain support from the US's far-right, however, inspiring American neo-Nazi website the Daily Stormer to proclaim Papa John's the official pizza of the so-called 'alt-right'- a political movement which has been accused of racism and anti-Semitism.
In a company-released statement, Schnatter acknowledged that he made the "inappropriate and hurtful" remarks, going on to apologize for his actions "regardless of the context."
In a separate statement released by the company, Papa John's said it "condemns racism and any insensitive language, no matter the situation or setting ... We take great pride in the diversity of the Papa John's family, though diversity and inclusion is an area we will continue to strive to do better."
Think your friends would be interested? Share this story!