Explainer: Why is Northern Ireland such a big deal in Theresa May's Brexit negotiations?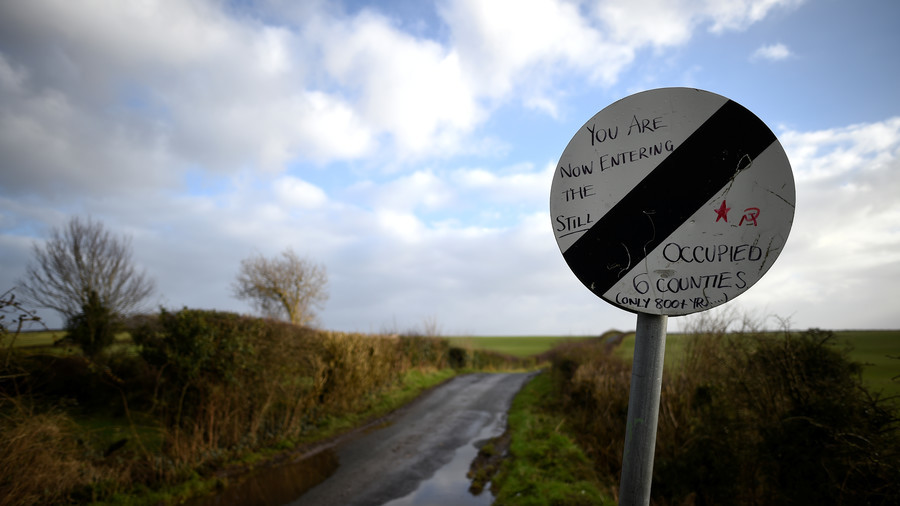 Brexit, when it finally happens, could mean that for the first time ever, the United Kingdom will have a major land border with the EU — and of all the issues complicating Theresa May's Brexit, this is the trickiest to solve.
The border between the Republic of Ireland and Northern Ireland is trouble-free these days. The only indication that you have crossed it, is that the road signage changes and you might receive a text message informing you that you are now on a different phone network.
But that almost non-existent border is a huge headache for Theresa May as she negotiates her country's way out of the European Union.
History of conflict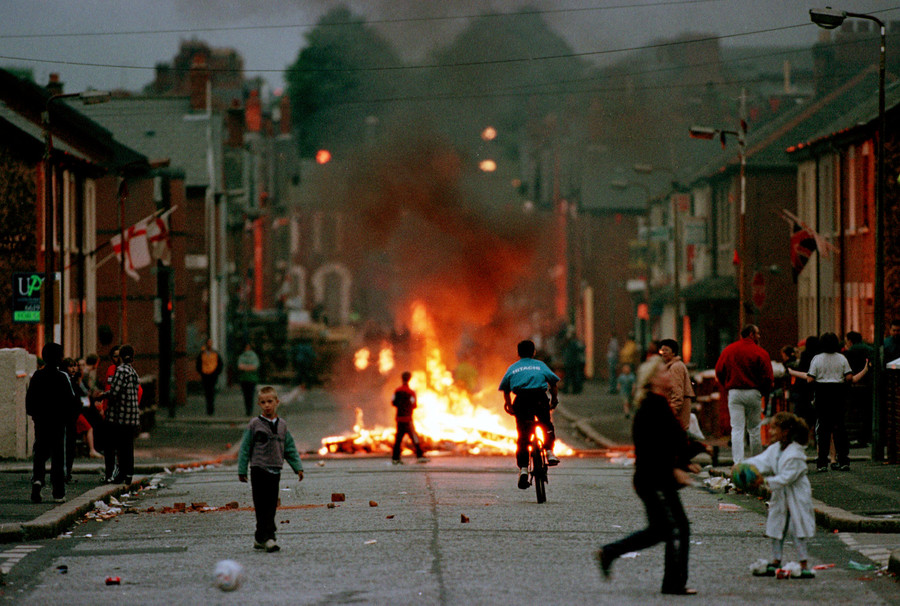 The border was not always trouble-free. Between 1968 and 1998, Northern Ireland (or 'the North' or 'the six counties' as nationalists and republicans often refer to it) suffered 30 years of sectarian and political violence known as 'the Troubles', during which the Provisional Irish Republican Army (IRA) waged an armed struggle against British state forces and loyalist paramilitary groups in an attempt to regain control of the north-eastern part of the island.
To republican forces, this was a guerilla-style war necessary to end a British rule that had implemented a system of systemic discrimination against Catholics on occupied land — while to pro-British loyalists and many others, their campaign was considered terrorism.
Back then, the border was heavily fortified with militarized British Army checkpoints — and crossing it was anything but simple. The Good Friday Agreement signed in 1998 and arrangements for a new power-sharing government which would include both nationalists and unionists brought relative peace to the region — and while the guns may have been laid down, sectarian tensions and flare-ups of violence have not disappeared.
READ MORE: Good Friday Agreement: Has Brexit put Northern Ireland's peace at risk?
As such, the idea of reimposing any kind of 'hard' border infrastructure on the island of Ireland is considered a non-runner — not only because it is a logistical quagmire in terms of the daily running of life, business and trade on the island, but because it could put at risk the hard-won peace process.
A month before his resignation, former UK Foreign Secretary Boris Johnson was widely lampooned for his dismissal of the anxiety around the border issue as "pure millennium bug stuff" — but he was on his own in minimizing the issue, because both Dublin and Brussels — and even London — have accepted that solving the border issue is of utmost importance.
Logistical nightmare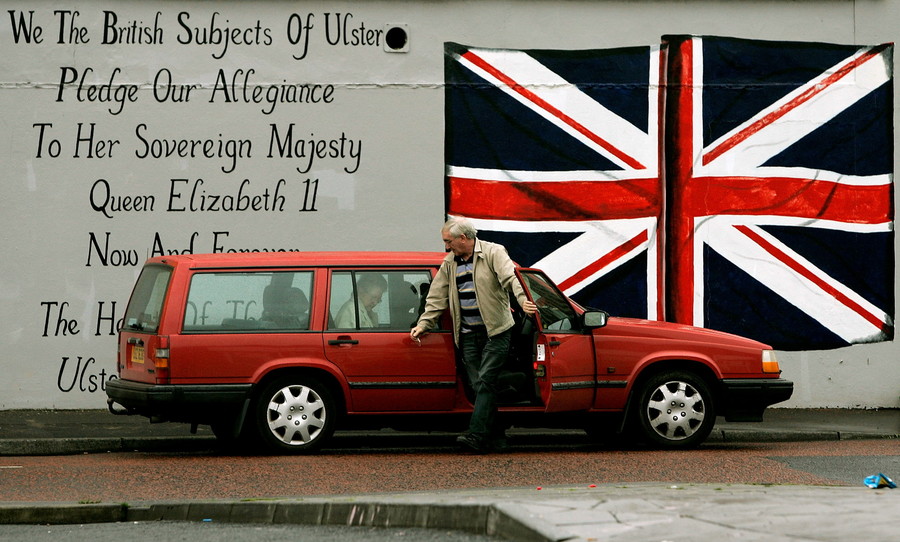 So far, Theresa May has found it impossible to bridge the gap between two warring sides in her party; those who favor a 'hard' Brexit and those who prefer a 'soft' Brexit.
A hard Brexit would see the UK giving up access to the EU's single market and exiting the customs union, whereas a soft Brexit would see the UK leave the EU, lose its seat on the European Council as well as its MEPs and European Commissioner — but retain access to the single market, allow trading with EU members on a tariff-free basis and see Britain remaining in the customs union.
That is the kind of option favored by those worried about the Northern Ireland issue, because it would allow life to go on as normal at the border — no border checks for exports and imports.
READ MORE: 'Ireland first!' EU accused of 'gangster' behavior as it halts Brexit talks over border issue
Then there's the issue of immigration. Many in the UK who voted to leave the EU did so in large part because of concerns over immigration. They claimed that the UK needed to reassert full control over its borders — so, here again a non-existent border between Northern Ireland presents a problem. Both Irish Prime Minister Leo Varadkar and Theresa May have said that maintaining freedom of movement across the now invisible border is a priority. This is crucial because thousands of people commute across the border every day. For some, their home may be on one side, while their school or place of work is on the other.
When you break it all down, having one part of the island of Ireland in the EU and the other part out of the EU — given the history of conflict and the endless present-day logistical concerns — seems completely implausible and unworkable.
Then there's the fact that a majority of people in Northern Ireland voted to remain in the EU in the Brexit referendum and feel that they should not be pushed out of it by people across the water in Britain.
The 'backstop' and the way forward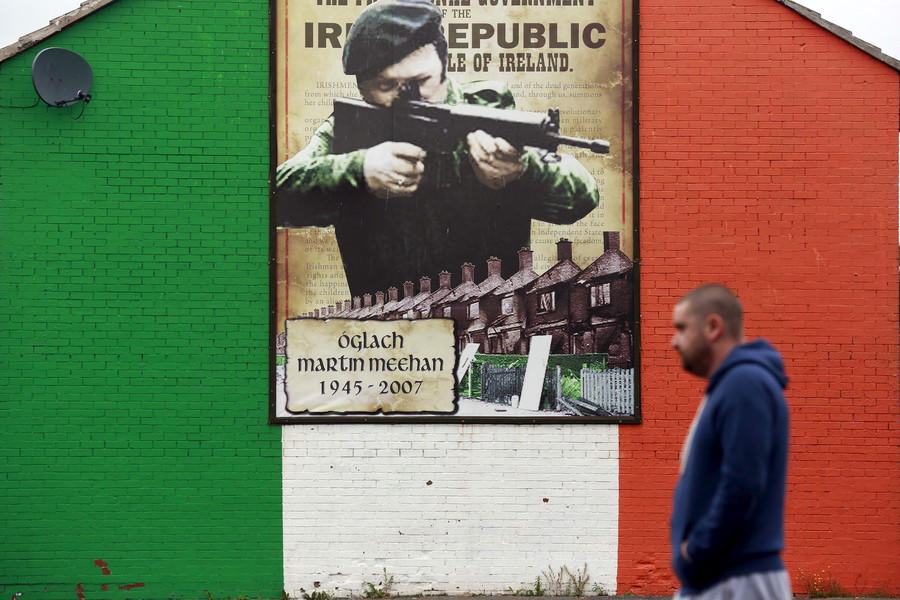 Since the Brexit vote, numerous suggestions have been made by political leaders and others about how to solve the border issue — some have been reasonable, while others (including the suggestion from London to create a ten-mile 'buffer zone' at the border) have been dismissed as off-the-wall fantasy.
The Irish government and Irish opposition parties have consistently pushed London to commit to a 'backstop' agreement, which would see Northern Ireland remaining tied to EU rules to prevent a hard border while negotiations for a withdrawal continue.
With all of its complications, Irish nationalists also see Brexit as a major opportunity. Some political leaders have called for a border poll — a provision of the Good Friday Agreement — which allows for a referendum on Irish unity on both sides of the border. In a simple world, Irish unity (Northern Ireland rejoining the south) would solve the Brexit border problem entirely — but that in itself is a hugely complicated and politically sensitive prospect.
READ MORE: What about Scotland, London, and Gibraltar? Irish Brexit border 'deal' already under pressure
Polls have diverged massively on the question of Irish unity, but one of the more recent surveys showed an almost even split in support for a united Ireland vs. support for Northern Ireland remaining part of the UK. While there are many in Northern Ireland that are in favor of or amenable to the idea of a united Ireland at some point in the future, there are others who are absolutely opposed to it.
With an October deadline looming for Brexit negotiations to conclude and cabinet ministers resigning left, right and center — Theresa May will surely be having a very busy summer.
You can share this story on social media: